Web development is the fastest growing area intriguing millions. Coursera web development courses help you tackle the mysteries of the web world.
Key Points

Coursera web development courses categorize both the back-end principles and front-end tactics to ace the latest web development modules.
Depending on your interest, Coursera offers specific courses ranging from beginners to advanced learning levels with multiple concepts varying according to the difference in learning mechanics.
More professional courses from Coursera; primarily those involving specialization help you in interpreting the essential concepts of web development involving React JS, UX Design & UI.
The certifications from Coursera web development courses can help you elevate your portfolio and secure a job in top organizations worldwide.
In this article, we are going to trace some exceptional Coursera web development courses for aspiring learners who want to take a deeper view of the front-end or back-end developmental domain.
Also Read: 7 Top Coursera Digital Marketing Courses to Enroll in (2023)!
Overview of Web Development
All thanks to the internet businesses have found a new dimension of success. Former traditional markets are interchanged with the e-commerce world and many business owners need to expand their businesses online. Web development seems a suitable solution to all those concerns encompassing the online company presence.
It refers to the development of websites through various technical and analytical skills. Taking use of programming and designing skills altogether, a web developer creates and maintains websites for active users and the targeted audience. There are a series of tasks associated with web development that require your programming skills as well as a basic understanding of the principles of efficient website designing.
Basic Terminologies
Back-end development: There are always a whole lot of mechanisms involved behind the scenes of an actively running website. This is usually writing the code, checking different standards of maintenance, and working on the updates.
Front-end development: This one is what actually appears before the potential audience. It involves working on the interface, designing the graphics, and various other elements of the website which are going to attract attention. It is also referred to as UX & UI design. Here, the developer aims to work on providing a better user experience and keeps a check on the elements incorporated over the website so that everything remains in perfect order.
7 Top Coursera Web Development Courses
Coursera has provided its learners with a plethora of skills to master. Usually, web development courses introduced by Coursera are top-notch where the end goal is to provide the learners with skills that are required in the market. Undoubtedly, the market of web development is very vast so expertise becomes equally crucial. With the aid of some of the best organizations, Coursera provides its learners with direct developing skills which are reliable, the latest, and certified.
Here are some of our personal favorite courses from the web development category which can be considered by you as starters:
This course is exclusively offered by Meta which indicates the superiority associated with this one. This specific course is considered credible by some of the finest organizations which are always hunting active candidates as web developers. As a daily-based course for a span of seven months, this course begins from the intermediate level and ends up turning you into a professional.
The alluring part is that here you explore both the technical and graphical attributes associated with fine web development expertise. The course's crux lies in JavaScript, where the technical coding then alternates with the incorporation and significance of HTML and CSS coding languages. Eventually, you are given advanced-level training in cascading style sheets and UX/UI design. The bonus elements are offered through the introduction of responsive web design and the latest web development tools that can be employed to create versatile websites.
This is the second course from the series of specializations associated with web development. Enlightened by the Meta staff, you are given insights into top-tier technical skills which are needed to become a developer. This is a tech-oriented course where you are given insights into innumerable programming languages which are essential for the creation of different sorts of websites.
Beginning from basic programming languages like Python and Syntax, you are trained professionally in crafting Linux commands, Version Control, and the knowledge about SQL, APIs, and Git is shared with you. You are expected to implement this theoretical as well as practical knowledge in real-time website development where various assessments decide your level of perfection. Furthermore, the requisites for Cloud Hosting and the incorporation of application programming for the sake of problem-solving are made clear by the end of the course.
Just as the name suggests, Meta has specified this course for new learners. Of course, prior programming skills are not the forte of everyone. Some need to get a grip on the mandatory concepts before they step forward. This course is key for them which they can use to open up the world of advanced web development for them.
The beginning of the course is very elaborate. You are introduced to major coding languages like HTML and CSS. This is done in a systematic pattern where after achieving a command, the concepts like Bootstrap and React are introduced. You are taught the ways to incorporate these technologies for real-time website creation. The courses' primary focus is on the basic creation of a webpage with the help of simple HTML code and side-by-side concepts of React are explained for user interaction.
This course belongs to the series of Meta's ongoing courses about the overall nature of web development. It is suggested that you take up this course right after covering the basic concepts about the front-end development involved in the prior introductory courses. This course is a bit different from other ones because here the major concern is upon deciding on problem-solving strategies rather than building a mastery of coding languages.
This signifies that you need to have enough programming skills plus an understanding of the earlier web development concepts to ascertain the truth of Capstone. In this course, you are given a wider outlook on React JS. Starting from the basic fragments of React JS, you are trained in the skill of creating multiple views by implementing JS-specified strategies alongside JavaScript.
Mastering the coding concepts alone is not sufficient especially when you are aiming to be a web developer. So, Google brings out this specialization in UX design. As UX design and user interface are essential components of front-end development, this course is aimed to highlight the basic skills associated with them.
A course stretching up to a period of 10 months is comprehensive enough that it clears out every beginner to advanced level concept of the learners. The training begins with the advent of basic concepts including User Experience Design, Wireframe, Figma, and usability testing for the website in their learning bucket. As the course stretches further, the complications associated with Figma and prototype creation are cleared. By the end of this course, you are able to interpret chief ideas relating to Adobe XD and UX Research for creating a better user experience.
This is one of the most popular courses in web development initiated by The University of Michigan. It's a course with professional vigor. Though prior knowledge about web development is not a mandatory condition but a friendly recommendation from our side because it will help you grasp the ideas quicker than ever. As the course begins, the basic introduction of HTML in the creation of a web page is provided.
Moving forward, you learn about the mechanism of interactivity between the pages and the use of JavaScript to solve daily-life problems that create a flawed user experience. The course is significant from the perspective that here you find the coding strategies associated with HTML3. In the intermediate phase of the course, you are taught to acquire a certain level of command over CSS3. You are also provided with the latest interactive tools for active and responsive website creation with the perks of a smooth user interface.
We have given this one a spot in our most esteemed courses for those developers who don't have a scientific ground but want to switch to the technical ground. WordPress website development is quick, easy, and quite amazing. This project is a guided project initiated by the Coursera Project Network which is aimed to give you the basic steps of using WordPress as a website host.
The course extends to 120 minutes and in the initial phase of the development, you are introduced to basic editing skills, theme creation, and selection as per requirements. During the session, widget addition and creation are also taught and as you move to the end, content selection and the incorporation of the plugins for effective website management are made easier. The whole course is aimed to educate young learners who want to gain hands-on experience in WordPress website development.
Frequently Asked Questions

Is UX designing a course topic similar to graphic designing as per Coursera's course content categorization?
While a number of people might believe that the two are quite similar to each other as both relate to design. The truth is no. UX design is about providing users with an efficient interface and experience by creating the pathways to do so. It is actually a combination of technical and graphical visualization. Graphic designing on the other hand only incorporates visual elements. You work on impactful visual elements in graphic designing but in UX development, one has to go to the more technical side.
What should be the order of taking the web development courses?
It depends on the choice; whether you want to take front-end or back-end specifically or want to master both. Usually, as a web developer well versed in the overall mechanics of the courses, it's suggested to take back-end development courses first. This will help you grasp the concepts of front-end development in a better way later on as certain ideas of back-end development are equally significant for front-end development.
What are the criteria for enrollment in Coursera web development courses?
There are multiple courses and specializations offered by Coursera and the requisites for enrollment are mentioned right within the course description. When you are enrolling in beginner courses, you don't need any prior knowledge because you will be trained in the basic skills. However, for professional courses including specializations, ongoing technical knowledge is a must.
Also Read: 7 Top Coursera Microsoft Excel Courses to Enroll in (2023)!
Conclusion
Coursera web development courses are an efficient way to grasp the finest technical and visual skills incorporating the latest programming language and design tactics. These courses are very fruitful in not only granting you the essential skills of web development but can aid you to shine in the professional market by building an impactful portfolio. All thanks to the professional certifications associated with these courses you can easily secure some of the best jobs in the web development sector.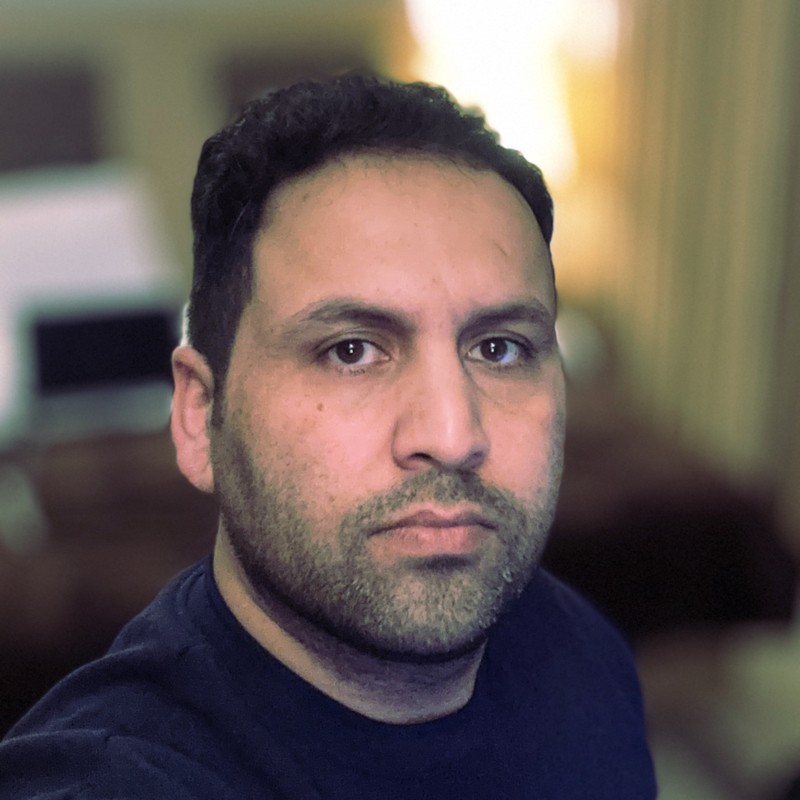 Ahmad Shah Adami an experienced educator and subject matter expert, has been teaching students online for 8+ years. With a passion for education, Ahmad Shah Adami is dedicated to helping students achieve their academic goals through engaging and interactive online classes. He usually shares the best online courses from top online course providers like Coursera, Udemy, and Skillshare.