Among the prime requirements in the job market, the top requirement is graphic designing. So, nailing your graphic designing skills with Coursera graphic designing courses can give your career wings.
Key Points

Graphic designing is a popular job area where professionals are needed on a daily basis to create efficient graphics and portray their fascinating visual skills.
Coursera graphic designing courses allow you to explore the basics of graphic designing and attain perfection considering color coding, image making, and typography foundations.
Certain courses are offered in series where the end goal is to achieve specialization by taking respective courses. It further builds a command of the learners on visual skills.
You can expect to achieve a perfect understanding of some of the widely popular graphic designing tools through Coursera graphic designing courses including Adobe Illustrator, Canva & InDesign.
Find out the most trusted Coursera graphic designing courses to test your skills and gain authentic expertise after learning from the best.
Also Read: Discover the Top Coursera Courses Trending in (2023)!
Overview of Graphic Designing
Graphic designing has a history dating back to the 5th century B.C. when pictorial expressions were carved to attract people. Modern elements of graphic design rest on this ancient pillar where typographic skills are taken and modified from the glorious past to attract clientele. Markets today are spreading at a pace faster than ever. Attaining authority becomes necessary.
While other promotional strategies definitely help the cause big time, the business runners are pondering hiring those designers who have this vibe in them to allure clients with visual representation. Graphic designing is the complex term under which the fragments of visual representation accumulate. These fragments include colors, patterns, elements, charts, graphs, typographical expressions, and symbols which are developed in a certain order either to enchant the clients or to convey a certain message.
7 Top Coursera Graphic Designing Courses
Coursera has separately spread the existing barrier between UX design and graphic designing. Furthermore, it also has laid out some brilliant graphic designing courses at varying levels. From imparting the skills to beginners, it has come a long way in educating professionals about what more is needed from them in this field for achieving specialization.
Here are the top 7 finest Coursera graphic designing courses of 2023 according to us:
This course is offered by the acclaimed California Institute of Arts. This course is specifically for beginners who want to learn the basics of graphic design. The course is divided into various sections where you will find visual examples which will enhance your grip in formulating solid grounds considering the basic concepts involved. The onset defines the characteristics of an ideal image with its components including rhythm, pattern, order, and visual design.
The beginning of the course is consistent with image-making and typography. You will be given various tenets to come up with the art of image composition in light of versatile situations and requirements. The core concepts of image making are also an essential constituent of this course as you go on exploring color coding, color composition, and the very famous color theory. The course is comparatively shorter than other courses and you will end up gaining an understanding of the crux in just 15 hours.
Typography is an essential component of effective graphic design techniques. This course exclusively talks about the standards prevalent in typographical aspects. Offered by the California Institute of Arts, this course is comprehensive in imparting the facets of typography. The introduction starts in the form of characteristics learning where you are given basic training about interpreting the specific facts about Typography.
Using Adobe Illustrator, in the second phase, you will be introduced to typeface concepts associated with branding and storytelling. This course is significant because of its assessments which are aimed to give the learners creativity. One assessment specifically deals with peer-review efforts where you collaborate with others to create a typographic poster in the end. Taking help from
The historical contexts, you can then model up newer ideas for marketing purposes.
One major aspect of graphic design is following the Critique framework. This framework allows the designers to analyze and come up with varying ideas about a specific post or image. This course is aimed to give the learners an insight into this specified framework. As you begin learning this course, there will be two introductory concepts including lexicon and Critique framework.
In the initial stage of the course, you are provided with the essential principles for laying out the Critique framework. Afterward, you are able to come up with the practical knowledge of the earlier learned concepts. This course is part theoretical and part practical. Initial assessments of the course comprise listing lexical key terms related to graphic design. You learn the significance of form, meaning, and style. Afterward, the key concepts of design are unrolled in the form of visual evidence.
This course is aimed at professionals who have just explored the fundamentals. This course belongs to the second part of the graphic design specialization course series. Offered by the California Institute of Arts, you get to revise your earlier learned concepts about image making and typography.
As you begin learning this course, you are given exclusive strategies for brand communication and visual communication needed for effective design management. This course is a bit technical where learners are given the opportunity to test their skills with Adobe Illustrator and using that you can construct typographical elements. Taking aid from the color theory, you can complete an exclusive capstone project by the end of the course and end up being a professional with authorized certification.
This one is a short yet informative course highlighting the Graphic design leader i-e: Canva. Of course handling, Canva for branding purposes can get tiresome because of the limited ideas. This course can help you elevate your command in Canva.
Stretching to a period of two hours, this particular course is originally a guided project of Canva Project Network where you are taught the basic concepts involving Canva. Firstly, an introduction to the mechanics of the platform is provided to you. Later on, the choice of color schemes, elements, fonts, choices in the light of color theory, and various typographical concepts are provided to the learners. By the end of the project, you can design a specific post taking up the design principles and techniques.
This is an intermediate-level course that is equally popular among beginners and professionals. Various aspects of color theory are dissected further and explained with technical examples in this course. Offered by the University of Colorado, you explore the components of design in a systemic pattern. Afterward, you are provided with the basics of creating a design layout in light of lexical processes.
As you move forward, you are given a variety of layout techniques, typographical elements, image-making criteria, and Adobe Illustrator usage on a professional level. As per the requirements of this course, you are given information about the Critique framework of design and are provided the instructions to collaborate for an end project with peers. You are assessed in light of your input and by the end, a professional certificate is awarded.
Social media marketing has turned out to be one of the most significant modes of business promotion. If you are a young entrepreneur who can't afford big fat graphic designers to promote your brand, this course by Coursera Project Network can turn into a great alternative for you. This is a 120-minute post that is divided into theoretical concepts of graphic designing with the help of Canva and the skills for active branding. You will learn about the tools of animation which are employed in Canva.
Not only this but your training in the course is given with the help of visual examples. The text tool associated with Canva is explained in terms of animated content design. In other words, you can employ the text tool alongside animated tools to give an entertaining brand post. By the end of the course, your expertise in animated content development is assessed and you are certified as an expert.
Frequently Asked Questions

Can I complete multiple short courses from Coursera graphic designing courses in a day?
Yes, there is no limit to the number of courses you want to get yourself enrolled in. However, you have to be careful about the courses which are offered in the form of specialization series. It's suggested that you take that in proper order since it will impact your professional skills.
What are the types of courses offered by Coursera in the Coursera graphic designing courses category?
There are multiple courses that are offered ranging from the beginner level to the professional. The subtle differentiation existing in the courses is the type of professional content offered within them. Usually, professional courses are a bit more comprehensive than general ones. Although the categories offered include Typography, Color Theory, Color Management, Image Making Strategies, and Tool Learning.
Are Coursera graphic designing courses compatible with phones?
Yes, many of the courses are compatible. Though for a better design experience, you should consider taking courses on a desktop. Certain courses which are entirely practical and require assessment completion need to be taken on the desktop for learning purposes.
Does Coursera offer tool training for its learners who are enrolled in Coursera graphic designing courses?
Yes, Coursera offers a variety of tools for the learners which they need to master to attain a professional grip. The most common ones are Adobe Illustrator, Adobe Photoshop, Canva, and InDesign.
Also Read: Maximize Your Learning: Coursera Free Courses That Are a Must in (2023)!
Conclusion
No doubt Coursera is an authentic platform that collaborates with some of the absolute best institutions in the world to give learners exposure to skills. Coursera graphic designing courses open a room for young learners and professionals to attain a certain degree of perfection in their craft. With a combination of ideas and professional learning strategies, you are able to understand the requirements of the brand and businesses in a better way. This also aids you to visualise the exact ideas of your mind.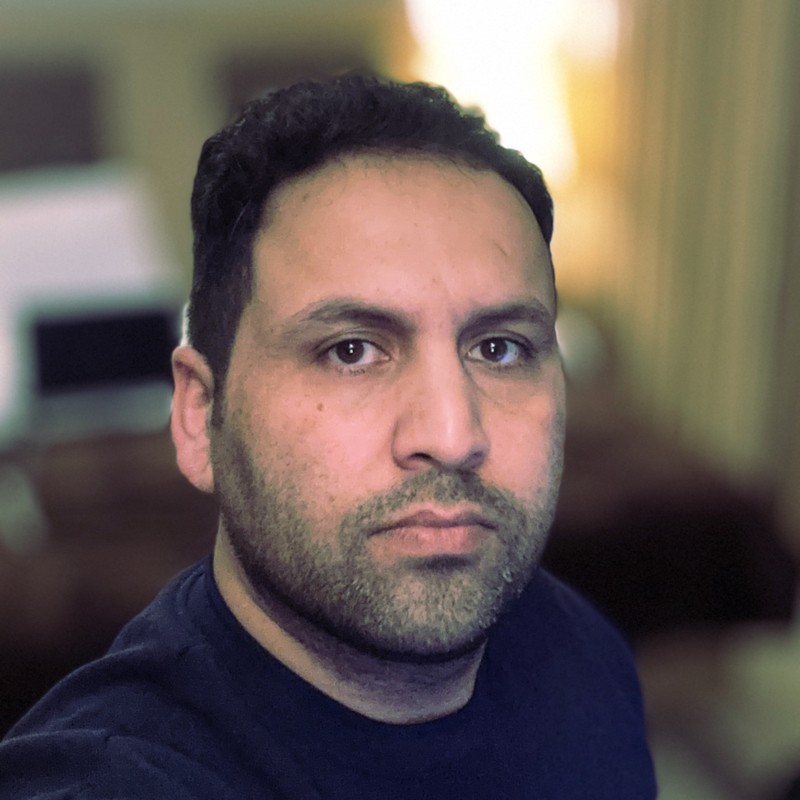 Ahmad Shah Adami an experienced educator and subject matter expert, has been teaching students online for 8+ years. With a passion for education, Ahmad Shah Adami is dedicated to helping students achieve their academic goals through engaging and interactive online classes. He usually shares the best online courses from top online course providers like Coursera, Udemy, and Skillshare.