Coursera Professional Certificates: Who doesn't want career growth and relevant expertise to secure a reputable position in the job market? With a Coursera Professional Certificate, you can achieve this goal.
Key Points

A Coursera professional certificate is an official document that is certified to its learners after the successful completion of their specific courses.
The Coursera professional certificate helps the learners to secure jobs in the most prestigious organizations because of what is instilled in learners throughout the course and proof of the most reputed organizations around the world.
The Coursera professional certificate is useful in making an ordinary resume powerful because of the nature of the skills it offers and the practical real-life problem-solving approach.
As learners are passing through the rigorous training criteria offered by Coursera, they are preparing themselves for the bigger challenges prevalent in the professional world alongside the strategies for their active solution.
In this article, we are going to find out the significance of a Coursera professional certificate and the criteria for its achievement through the platform.
An Overview of Coursera Professional Certificate
The job market can be a cruel place for newcomers because they don't carry the relevant experience in their hands to suit their needs for job security. Today, when competition in the work field is higher than ever, nothing but your professional experience can make you win the race. Every bucket of expertise which you gather, you get legal proof of its accomplishment and that's called a certification.
Also Read: 7 Top Coursera Web Development Courses To Enroll In (2023)!
From its onset, Coursera has promoted work-related skills among young learners. Its focus has primarily remained on young learners. For those who are new to the job market and its challenges, Coursera provides them with a platform for skill building and testing. Not only this, but Coursera understands the requisites associated with a job market, so a Coursera professional certificate is awarded to those brilliant learners who have taken certain skills-enhancing courses and afterward have applied those skills practically.
Your theoretical understanding is judged by assessing your practical interpretation in the form of authorized projects offered by Coursera as per the course content. Afterward, you are provided with a legal testament to your hard work and skills in the form of an exclusive Coursera professional certificate.
Criteria for Attaining A Coursera Professional Certificate
If you are an active learner of Coursera and are already familiar with its basics, then it's no difficult phenomenon to work for the attainment of a Coursera professional certificate. However, for newbies, there are following guided steps which are ordered in a fixed pattern for achieving the certificate in the end.
This is the first phase where Coursera demands an exclusive account of the learners on the platform and finds out about their chief interests.
After creating an exclusive Coursera account, you then browse and select the type of skill you want to learn. So, you select a course relating to a particular skill. Now here comes the most interesting part.
Some of the courses over Coursera are listed in the form of a series. So to nail a particular skill, you have to follow the series from the beginning and take every single course present in a particular series of specializations. After enrollment, your active progress is watched in a specific course.
You have to watch the lecturers associated with the course. If there is s daily based time span mentioned which is needed to be given to the course? You have to fulfill those specific hours because those are your credited hours.
However, there is no compulsion in watching or creating assignments in one sitting throughout the day. You can pace the course as per your time schedule and among your personal or professional breaks.
If you check out the overall course content of a course, you will find that there are certain graded assignments that are provided by your instructor. You have to finish up with those throughout the course. Furthermore, the quizzes provided are also graded and need completion by the end.
(Please keep in mind that you can only gain access to the VIP course material like graded assignments or quizzes only when you take a paid course. For free courses, you won't be given such features. Hence, it's compulsory to purchase a course right from the beginning so it runs smoothly and effectively by its end.)
Not just assignments, but some of the courses are of technical vigor. Therefore, you need to work on specific guided projects alongside your peers, and the instructor later reviews and grades you.
Finish up with the final exam
Though some courses don't feel the need for an end-course exam. Yet, some instructors and universities consider it essential criteria to give a specific exam which is monitored by a Coursera team member called a Proctor. This establishes your authority in the job market.
Attain a Minimum Required Grade
We all know that to finish an exam with laughing colors, we have to attain a minimum grade to qualify for the certification. If your previous project concerning Coursera's assessment is of a significant nature, you are assessed and then your grades are awarded in light of your overall course-related performance.
This step applies in case you are taking a free course, so to go for the certification you have to pay a fixed amount depending on the type of skill. However, if you have already paid at the beginning of the course before enrollment, you are awarded the Coursera professional certificate right after passing the course with the required grade.
Coursera Professional Certificate & The Job Market
Molly Adams who's a project manager in one of the top-paying project management firms in California tells that,
"In 2020, when the pandemic had hit hard in the areas surrounding California, everything was shut, including the school in which I used to work as a librarian. During the stretching months of the pandemic, I decided to give my inner talents a new voice and enrolled in Coursera Project Management Specialization. As the course ended and I was awarded a professional certificate, three companies were already at my door to approach me for assuming the remote role of a project manager. Today, I am working in one of them and I believe that it was that timely decision of mine which changed the course of my career and gave me a new dimension."
The purpose of telling a professional's point of view is to trace the possible significance possessed by the Coursera professional certificate. As we have earlier mentioned that in the job market, competition is very rigid. So, companies only prefer individuals who are able to deliver nothing but the absolute best in light of their overall skills and professional expertise.
Coursera courses have this ability that each one of them is entirely available for the learners in the field of skill building. So, the course content is designed in a way that suits the interests of the professional market. There are hardly any stiff conditions unlike what a learner can expect. So, Coursera gives an environment that is already learner-friendly.
Also Read: 7 Top Coursera Graphic Designing Courses To Enroll In (2023)!
There are a number of reasons that we consider the Coursera professional certificate to do the expected magic in the professional domain. Here we are going to share a few of them.
Powerful Resume
In today's market, the resume serves as a mirror of the attributes and expertise of any candidate. Large-scale companies chiefly focus on what you put in your resume and the way you have presented it. There are three reasons behind that:
You cannot beat around the bush but have to give genuine information within a single piece of paper.
You mention your individual skills in light of the legal certification.
It gives them an idea about what are your goals they want to accomplish in the job market.
Conventionally, it is believed that the more expertise a resume carries, has high the chance of securing a job. However, it's a myth. The process of attaining a job is not just dependent on the number of places in which you have previously worked. It seeks powerful organizations in which you have served in a fixed capacity.
Coursera partners with some of the strongest players in the job market. This counts big-time in giving you a reputation in the eyes of recruiters. Obviously, anyone can hire an individual who is trained by organizations like Meta, Google, and Microsoft because these have everything that it takes for expert professionalism. So, your chances double up compared to another peer with no certification.
Professional Training
The training provided by Coursera is very significant in taking you ahead in your career. It is worth remembering that every instructor which trains you is not a newbie who's trying to procure some extra money. They are top-notch professionals who have years and years of training. They come from some of the best places which are known for their active research and effort in every field involving skills.
Coursera provides you with the golden opportunity of learning from the best ones in their fields. You can learn about their teaching styles according to the latest concepts prevalent in the market. When you learn from the best, you can already expect to deliver the best in the business domain which is also easy on the pocket. Taking inspiration from the best minds, you are able to master and perform in your best capacities which is what top-tier companies require from their employees.
Frequently Asked Questions

Why should I go for the Coursera professional certificate?
Apparently, it may seem that it's just an ordinary piece of document that is used for legal testification of your skill. However, it actually gives you an insight into hands-on professional training and the requirements of the market. There are real-world problems which are offered to you and in light of your training, you have to devise effective solutions and this counts a lot in increasing your professional strength.
What are the criteria for achieving a specialization over Coursera?
Just as the name indicates, specialization refers to advanced-level training in a particular subject matter. When you are trying to achieve a specialization, you are not provided with a single course, but a list of multiple courses is incorporated into a single list. This is the best thing because you are given details about every single aspect of the topic. Once you end up completing the series associated with specialization, you are credited as a professional.
How long does it take to become a professional on Coursera?
The time span of specialization and achieving the Coursera professional certificate varies as per your input and the overall time span of the relevant courses. Some skills are pretty easy to gain, so you can take an expert certificate right after a month at most. However, some technical courses are complex and have multiple phases of completion, so they run up to a period of 1-2 years for completion.
Conclusion
A Coursera professional certificate is your badge of honors which you need to wear proudly in front of the professional world. It not only helps you understand the complexities associated with skill-building jobs but also makes it possible for you to achieve your dreams. In fact, many courses over Coursera provide you with a direct link with your potential buyers as it partners with some of the most prestigious organizations around the world. So, one can expect to get a job opportunity right from this platform with nothing but sparkling skills and hard work.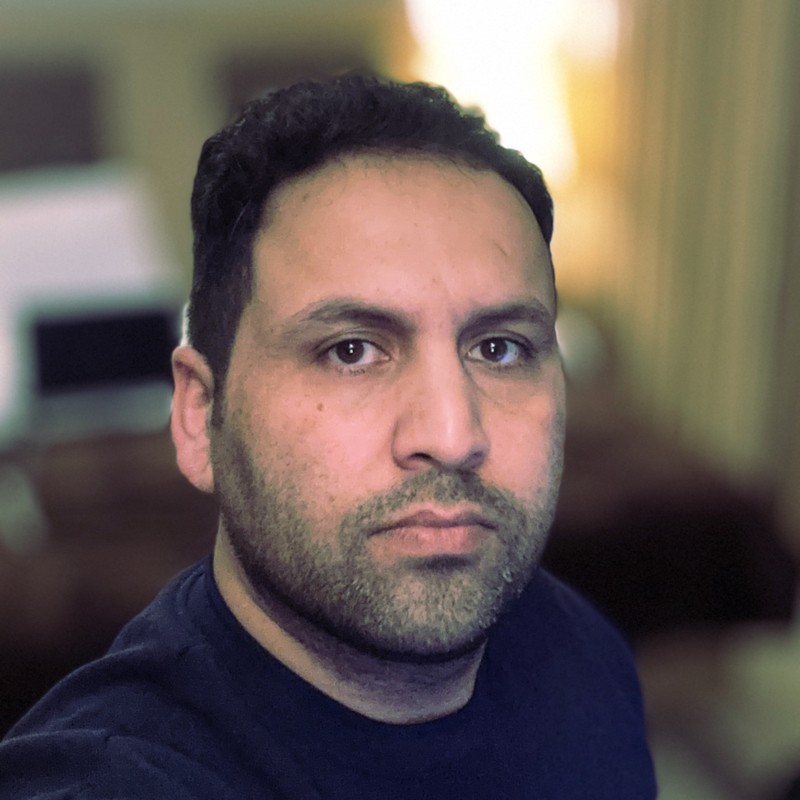 Ahmad Shah Adami an experienced educator and subject matter expert, has been teaching students online for 8+ years. With a passion for education, Ahmad Shah Adami is dedicated to helping students achieve their academic goals through engaging and interactive online classes. He usually shares the best online courses from top online course providers like Coursera, Udemy, and Skillshare.