Coursera Microsoft Excel courses let you organize and assort all your significant data without taking any painstaking measures.
In this article, we are going to unwrap the best Coursera Microsoft Excel courses of this year which are guiding thousands like an absolute pro.
Key Points

Microsoft Excel is a data computational and assortment program that allows you to arrange, organize, compute, and present your data in a systematic manner.
Coursera Microsoft Excel courses impart a professional-level understanding of conventional data analysis tactics.
There are various specializations offered for professionals to gain a command of the data organization concepts. Besides, for beginners, there are introductory-level courses available to understand the mechanics of Microsoft Excel.
Not just data assortment, you are given data visualization strategies that are according to the latest techniques concerning data analysis.
What is Microsoft Excel?
If you are familiar with data assortment, you might have come across those never-ending columns of categorization, where there are multiple labels and the list goes on and on. This series of columnar arrangements is Microsoft Excel. It is an excellent feature built by Microsoft that mimics a conventional spreadsheet from the times when handwritten data arrangements were considered the authentic medium.
Also Read: The Definitive Guide to Coursera Fees in (2023)!
Microsoft Excel is an advanced take on the conventional data charting system. It allows you to arrange data belonging to various categories, specify them according to your needs, list the similarly recorded data in a single place, compute that data statistically, and carry out various mathematical operations in light of your requirements. This program actually incorporates the usage of Visual Basic for statistical applications.
Significance Today
Microsoft Excel has turned out to be a pivotal fragment of every industry today. From NASA to multinational corporations, data organization is what lays the foundation.
Microsoft Excel apparently seems like an ordinary spreadsheet but has multiple modules of operation. This is why managing data and mastering it through Microsoft Excel is the real deal.
You have to be a master of the Microsoft Excel craft which involves a combined effort of both your technical and analytical skills. Seeking expertise in data presentation and visualization often gets harder than one can think of, so seeking out active sources for guidance in this domain is the key to excel the concepts of Microsoft Excel.
7 Top Coursera Microsoft Excel Courses
Coursera serves as one genuine medium when you aim to explore skill-enhancing courses. For data organization through Microsoft Excel, Coursera offers a variety of courses that are not just specified for general data computation but is further divided into categories touching the boundaries of finance, business, management, science, and research. You will find some of the most interactive courses over here. If you are looking to formulate a solid ground in terms of data assortment, give it a go with these 7 Coursera Microsoft Excel courses of varying vigor.
Now that's what I call a perfect starter. Microsoft is the organization behind giving Excel, so who else can know the secrets of Microsoft Excel than Microsoft itself? This course is intended for beginners who are trying out their luck to explore multiple formulae and mechanics of Excel. So, you need to have a basic understanding of Excel and its basic operations like data arrangement, cell formation, and spreadsheet computation.
This course aims to bring your Excel knowledge forward and make you a pro concerning professional spreadsheet formulation, operating and creating PivotTables, and taking graphical visual aid in association with the data charts. You also get exposure to professional workbook creation and visualization through this course. This course is a component of the series of courses enlisted by Microsoft that are needed to master Microsoft 365 Fundamentals. By the end of the course, you are awarded certification as a Microsoft Excel specialist.
This particular course is offered by Coursera Project Network which is an educational subsidiary of Coursera. It is very useful for newbies who have just begun their journey with Excel. You can expect to master all the basics of data assortment right in almost 1.5 hours. As the course unveils itself, you are taught the art of creating a data spreadsheet, operating on tables, working through the aid of formulas, and graphical incorporation through mere data.
In a nutshell, this course is everything about ideal data entry training covering all the beginners' questions. Even if you haven't seen Excel all your life, this course will teach you every minute detail associated with spreadsheets including rows and cells. If you are looking to discover some interesting tips to ease up data organization with the power of your mouse and keyboard, this course is going to grant you the power in the form of some golden tips on facilitating data arrangement.
This is another significant course on Excel meant for aspiring learners offered by the University of Colorado Boulder. The whole course is divided into three parts or sections which have separate functions individually. The initial two courses are about the "Basics" associated with Microsoft Excel, whereas the third exclusively comprises "Projects".
During the first two courses, you start learning from the very beginning about spreadsheets and data arrangement. As you move forward, you master the latest strategies of Microsoft 365, attain command over multiple Excel-related formulae and gain a special insight into the newest concepts of Excel including the much-loved dynamic array. For the third part, you are given assignments where your previously learned skills are put to test by giving you real-world situations and you are expected to devise convenient data-centric strategies using data organization options available over Excel.
As now we are fully focused on data management, hence, it's equally important to not to forget another essential component of data management: i-e: data analysis. Offered by Rice University, this course is presented in the form of phases inculcating the needs of beginners as well as experts.
As you begin unrolling the threads of the course, you are provided with a comprehensive understanding of spreadsheets and assortment. Furthermore, you are informed about data functions compulsory for arranging the spreadsheets. As you move forward, various statistical formulae are provided and you are given an introduction to PivotTables, data manipulation, and cleaning. The best part about the course is that you are given various professional interpretations to arrange different types of data.
Just as the name indicates, this course is ideal for new entrepreneurs or businesspersons who want to train a certain degree of mastery in data organization. It is a specialization offered by MACQUARIE University. This course has multiple facets including convenience in interface usage, understanding operational data functions, data analysis, visualization, spreadsheets creation, and correction.
As you wander through the introductory alleys of the course, you explore designing strategies for spreadsheet creation, creating professional dashboards through interactive strategies, data extracting, and graphical data interpretation. By the end of the course, you are able to develop specific formulae combined with logical conditioning for expressing various datasets.
"Taking this course helped me to sequence, replace and erase long lists of data which was previously a long and extremely panicking experience for me.", claims Susanna who works as a part-time data analyst in a business firm. But don't you think this statement is not only specified to her, but it's the tale of every single data analyst who has to go through extensive columns innumerable times?
This particular course from Coursera Project Network unveils the secrets of replacing data from spreadsheets through some smart tactics. Alongside this, you are also educated about the implementation of clearing and extracting filters through your efficiently created spreadsheets. This helps you extract specific pieces of data which are required while leaving the rest of the columns intact. During a time period of 120 minutes, you get to master logical sequencing and data manipulation in an orderly way.
It's another interactive yet interesting course offered right from the grounds of Coursera. Tables and charts are the uncredited heroes of Microsoft Excel. Quite often data organizers find it hard to represent the perfectly crafted data in charts or graphs. This mini-course of 120 minutes is a great way to master that.
The prime focus of this course is on data visualization. So, you are provided with an introduction to some highly efficient tools for data visualization. Furthermore, the strategies to filter out the required data for visualization are explained in a systematic manner. You can attain a perfect mastery over PivotTables and create a data column chart using your organized data. You can also learn to create custom icons and color scales for data visualization apart from learning the conditional formatting rules.
Frequently Asked Questions

What is Coursera Project Network?
Coursera Project Network is an umbrella term comprising multiple guided educational projects by Coursera. These projects are especially intended to give the learners expertise in skill-based learning and develop multiple skills through unconventional learning modes.
Do I need prior knowledge about Microsoft Excel before enrolling myself in Coursera Microsoft Excel courses?
There are multiple courses offered on Coursera regarding Microsoft Excel. Some of these courses are of professional vigor which means you definitely need a piece of previous knowledge about Microsoft Excel to nail that, but when it comes to the beginners' courses, you don't need an expert because Coursera is going to grant you one.
Are Coursera Microsoft Courses offered specifically by Coursera Project Network free?
No, some of the introductory courses might be free. Though you still need almost $9.99 to pay for a professional certificate. If you are seeking a specialized course, then it will be paid but usually at a lower rate as compared to courses from other organizations.
What is the average pace of Coursera Microsoft Excel Courses?
The pace is mentioned right within the description of every particular Microsoft Excel course. Yet, on an average scale, beginner courses are usually shorter ranging from 2-3 hours to a week. While specialization runs over a time span of 6 months at most.
Also Read: 7 Top Coursera Google Data Analytics Courses For (2023)!
Conclusion
Data management is of course not an ideal experience. The long lists of data running down often make it very hard to comply with the latest standards of assortment. Coursera Microsoft Excel courses give you a professional outlook on conventional data allocating and arranging methods. Gaining expertise in Microsoft Excel doesn't just help you to strengthen your data analysis ground but has an enormous impact on your professional growth. When you are given professional exposure to data filtering, replicating, visualizing, and presentation techniques, you can conveniently arrange piles of data in no time incorporating smart strategies.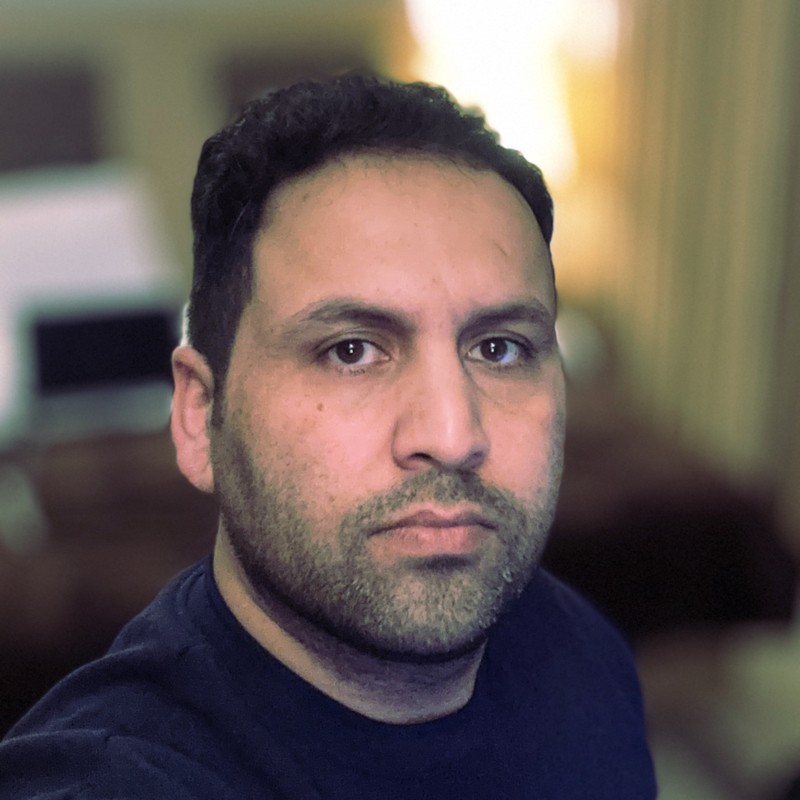 Ahmad Shah Adami an experienced educator and subject matter expert, has been teaching students online for 8+ years. With a passion for education, Ahmad Shah Adami is dedicated to helping students achieve their academic goals through engaging and interactive online classes. He usually shares the best online courses from top online course providers like Coursera, Udemy, and Skillshare.