AI is transforming the global vision. Coursera Deep Learning courses are exclusive tools to revolutionize your existing knowledge about AI.
Key Points

Coursera Deep Learning courses come from Andrew Ng's exceptional institution Deep Learning.Ai which is known for providing a legitimate and up-to-date understanding of the concepts regarding AI.
Most of the Coursera Deep Learning courses are offered in the form of comprehensive specializations meant for a professional-level understanding of algorithms and neural networking systems.
With the courses, you gain technical training in building various models, networks, and systems which raises your professional bar too high.
Coursera Deep Learning courses vary in terms of their difficulty level and the concepts which are embedded deeply within each course.
In this article, we will explain the top 7 Coursera Deep Learning courses which are ideal for beginners to master the advanced concepts of Al involving personal expertise and hands-on training.
Deep Learning: A Historical Background
The concept of Deep Learning became very popular in the mid-80s when the internet industry started pacing forward. It was the time when multiple computer languages were still in their developmental phases. Computer scientists were exploring the endless paths of machine learning. During this time Rona Dechter who herself was a software engineer introduced the concept of Deep Learning to the world for the very first time in 1986. She introduced this idea to the world after getting inspiration from Frank Rosenblatt.
Also, Read Coursera For Students: Bridging The Gap To Dream Careers!
Frank's research is tracing the similarities between human brain functioning and machine language's mechanics which was already popular by then. Dina explained how the noticeable similarities between the brain and a machine can be used to create a programming language that runs into a machine and creates wonders the way a human does. In 2000, Igor Aizenberg adopted Rina's idea to develop an artificial neural networking system using Boolean's threshold neural network. This was an epic innovation of the time but right from there, the pathway of modern Artificial Intelligence started clearing up. With the aid of foundational courses, deep learning today has turned up to be a deciding factor in bringing about a computer-oriented revolution.
An Overview of DeepLearning.Ai
DeepLearning. Ai is the work of Andrew Ng who has already transformed the learning processes with the creation of Coursera. This platform is another one of his wonders which specifically aims at Artificial Intelligence. On the platform, you explore various Artificial Intelligence courses which are all developed by professional experts.
This institution is commendable as it focuses on the concepts and terminologies associated with AI, the founding principles, various algorithms that are incorporated in the professional domain, basic and advanced neural networking systems, and TensorFlow mechanics. Deep Learning. AI offers multiple courses about the basics of AI and complexities relative to advanced machine language. Coursera acts as a bridge between this prestigious institution and those aspiring learners who want to explore the most in the world of AI.
We have curated a comprehensive list of the top 7 fascinating courses which can become your starting ground if you want to run longer in this race of mastering AI.
Originally offered as a specialization consisting of 4-5 associated courses, the course can be taken individually as well if you are a beginner. Taught by the very mind behind Deep Learning AI; Andrew Ng, this course starts by exploring the basics involved in this world and ends up dissecting the complex models running industries. Just like a human brain works with the help of associated neurons, the foundation of AI lies in neural networks. Constructing, repairing, and running these neural networks are the core agendas covered in this course.
You will learn about the mechanics and basic principles behind coming up with these neural networks using TensorFlow. The course is partly theoretical but you are also trained as you progress. You understand the working mechanism behind the creation of vectorized neural networks. Side by side, you work on the creation of neural style transfer and laying down individual CNN for task performance and detection. Lastly, working along with HuggingFace tokenizers, knowing the advanced strategies concerning Python programming and learning inductive transfer are some of the salient features depicting the nature of this course.
Apart from the long chains of neural networks, there are some complex algorithms that run through the mechanized veins of programs. Andrew Ng sheds light on their details. You start by learning the art of combining algorithms for the creation of neural networks by the association of TensorFlow alongside training those networks. Every software engineer and student of AI is highly familiar with the significance possessed by the levels of classification.
So, you are trained in ways of multi-class classification. Fast forward, the concepts regarding design trees and ensembling methods associated with them are clarified to you. As you keep on learning about the supervised machine learning model, the ideals of regression combine with the unsupervised learning basics. By the end, you are able to understand significant variations among neural networks, training them using TensorFlow and implementing the fragments of supervised learning as well as unsupervised too wherever deemed significant in industries.
Maths is always there even when you decide to run from it. When it comes to the AI world, modeling large neural networks becomes convenient with the help of the statistical strategies which are incorporated to keep them in place. As with every impressive software engineer, professor Luis Serrano teaches you about the association of machine-related mathematics with overall machine learning.
From there the first stop is Bayesian statistics which is then implied for comprehensive data analysis. As you move ahead, the concepts of supervised machine learning are clarified further using the linear equation and regression modules for you. With an advanced-level understanding of Calculus, determinants, and linear algebra, you learn about performing various tasks in light of the ordered arrangement set by networking. The course content comprises a list of interesting topics associated with program implementation right with the help of advanced-level data analysis strategies.
Perhaps, you should make a constant habit of hearing about neural networks while interpreting AI. The reason is simple and comprehensive. Every intelligent act performed by a machine is the result of an advanced level of neural network which runs deep in the system. Andrew Ng teaches you three basic concepts associated with neural networking: development, training, and implementation. In the first part, you learn about the system of classification which distinguishes each network from the other.
Secondly, you create multiple categories of neural networks with the combined effort of TensorFlow. Finally, when you have ended up with a creation of your own, you can then train it in the way you aspire to and use its aid to sort out a real-world problem through effective measures. This course is a special favorite of many new learners because Andrew starts with the very basic terminologies without making it sound extraordinarily difficult. All you need is a little ground in Python programming to become a neural network architect for transforming the destinies of the future.
Also, Read  7 Top Coursera Web Development Courses To Enroll In (2023)!
Now here comes an actual course on TensorFlow itself. Previously, you must have heard that every time a neural network is founded, it's TensorFlow that takes the authority of doing so. However, to become an expert in understanding everything about the mechanics of machines, the essence is to understand TensorFlow and its role as the chief architect. This course entails all the ideas regarding TensorFlow working principle.
As you begin with the course, the concepts about TensorFlow are provided. You find out what it actually is and what are its functional properties. The next step is to test your skills using TensorFlow, so you are required to set up an actual neural network for that purpose. Alongside this, you find out about the significance of the program in handling real-world data and one-on-one data arrangement strategies. Lastly, the association and creation of RNNS with the help of tokenization seal the authenticity of this course with their approval.
Offered in the form of specialization, this course is what you definitely need to take in order to understand everybody's favorite AI-generative images and texts. Yes, you guessed it all right; the mechanics of ChatGPT-3 are concealed right in this course. So, Sharon Zhaou takes you to a personalized level of understanding with the GANs.
The first step is as usual developing more than enough acquaintance with them and then comes the point of development. Using PyTorch, you not only build GANs but DCGANs too. After the construction lesson, you are instructed about the rules of conditional training. Before implementation, this course catalog involves an extra but essential layer of training where various generative models and networks are compared with each other. Finally, to generate the required commands, mastery of the image-to-image translation strategy and computer graphical systems is obtained. In a nutshell, this course talks about every single model of GANs which are currently in use for various purposes.
All thanks to Python that now we can interpret and write programs in human language. At the same time, chatbots are able to respond to us right in our own language but there is an advanced mechanism associated with that. This course tells about all the agents who are holding their status underneath the surface of interpretation.
Firstly, you learn about logistic regression and the techniques relating to naïve Bayes which are the building blocks of sentiment analysis. As you progress, word embeddings construct a smooth flow of the autocorrect process. Using vector space models, you can then bless machines with analogy generation and emoji incorporation. By the end of the course, you create neural networks using TensorFlow as well as various attention models which are prime components of machine translation.
Frequently Asked Questions About Coursera Deep Learning Courses

Are individual courses available from Coursera Deep Learning Courses Specialization?
Yes, though many of the courses are in the form of a series creating a particular set of specializations. Yet, if you want to explore any single course, you can get access to the course of your choice and end up completing that particular piece of information.
What is the price range of these specializations?
The specializations regarding Coursera Deep Learning courses vary in terms of price range. In light of the concepts, the price varies. The basic concepts begin at $49 and elevate up to $180 at most. However, the subscription models do offer occasional discounts.
Do the Coursera Deep Learning courses offer hands-on training?
Yes, they do offer hands-on training. In fact, each course is developed in a way that the initial phase is of a theoretical nature while the second phase consists of training patterns. Since many of the courses are of a technical nature, so your training gets you toward your compressed completion grading.
Conclusion
Coursera Deep Learning courses are highly interactive and professional in terms of their approach. The best part about all these courses is that each and every single course is developed in light of professional guidelines and authenticity. The training which is required for completion can be accomplished through effective guidelines provided by the professionals in the field. For aspiring learners who want to excel in the field of AI, these courses can set a fantastic ground for learning where they can receive all the answers to their burning questions.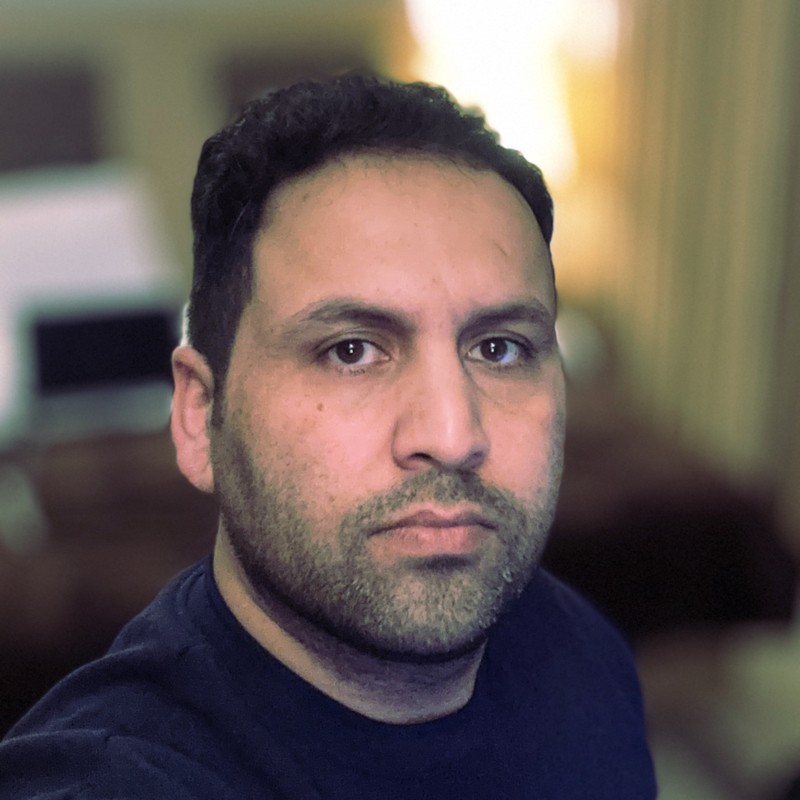 Ahmad Shah Adami an experienced educator and subject matter expert, has been teaching students online for 8+ years. With a passion for education, Ahmad Shah Adami is dedicated to helping students achieve their academic goals through engaging and interactive online classes. He usually shares the best online courses from top online course providers like Coursera, Udemy, and Skillshare.