Promoting a business might take your sweat and blood but mastering the strategies through Coursera digital marketing courses is the real deal.
In this article, we are setting on a guided journey of exploring some of the best Coursera digital marketing courses.
Key Points

Digital marketing refers to the latest ideas for promoting a business through multiple social media and online facets.
Coursera digital marketing courses help you take a big leap in your career by educating you about the complex concepts associated with branding, storytelling and creating campaigns.
Google's professional courses in digital marketing are interesting enough to explore Google's aid and latest tools for business promotion.
Coursera digital marketing courses allow you to adopt a practical strategy on general concepts through rigorous assessments.
Digital Marketing: An Overview
That was the bygone era when one had to establish a business first and then had to hunt hard for extensive promotional strategies. It took ages to accomplish the set goals as well as the cost of promotion used to be sky-high.
In the 21st century, things have altered at a fast pace, but among many of the changes which have defined the current era is the arrival of the internet. With the advent of the internet, our outlook on conventional strategies has transformed in every particular area of life. How can businesses stay behind?
Also Read: Top 7 Outstanding Coursera Andrew Ng Courses For (2023)!
Today, businesses have explored a new and cheap way of exploring their business potential. With the latest strategies, business promotion has become an affair of few clicks and mastery of certain concepts. The digitized channels are smoothly holding up the promotional burden of grand brands and that's why digital marketing has turned up to be a standard for modern business marketing.
What is Digital Marketing?
Digital marketing refers to the promotion of a certain business by incorporating various internet mediums. These mediums can either be official websites, emails,  online ads, and social media pages or posts that are formulated for the targeted audiences.
Apparently, digital marketing seems easier, cost-effective, and comparatively cheaper than conventional standards but you have to play smart to excel among your competitors. Ever since the concepts associated with online marketing have become a common tale for all, everyone is turning towards it for achieving a high engagement rate as well as to gain potential clientele. Therefore, it's necessary to formulate and master active strategies of promotion which are unique and equally alluring for the targeted audience.
7 Top Coursera Digital Marketing Courses
Coursera gives you an all-in-one spot for attaining guidance through its presence. It understands the growing needs of the online market and has collaborated with some of its most prestigious partners to give you highly efficient courses in digital marketing.
Though there are multiple courses belonging to different areas of online marketing if you want to take general expertise in digital marketing, here are the top seven stars of the online marketing horizon. If these intrigue you once after enrollment and accomplishment, you can always go for the specialization of particular concepts to achieve absolute clarity about the principles of digital marketing.
This is one of the most effective courses in digital marketing. You are able to strengthen your understanding of the digital market right from the guiding lens of Google. You know it's perfect when Google is teaching you the way to build your expertise in the digital domain. The prime motive of this course is to give jobseekers an authentic learning ground where they can test and apply various techniques and strategies of promotion including SEO and SEM.
Since every business requires Google AdSense's approval for its growth, Google presents the standards which are required for active business promotion. With Google's expert strategies, you learn to develop efficient marketing strategies to develop your business and attain customers' attention. The course also takes a technical turn while simplifying Google analytics for learners and helps to gain expertise in understanding the significance of analytics for business promotion.
This is another brilliant course from Google's platform. This is kind of a specialization intended to educate professional digital marketers who want to stay up-to-date with the latest trends in the digital world. This course is further disintegrated into two major precepts. One of them is digital marketing while the other revolves around e-commerce.
This course will help you sort out the newer dimensions in the e-commerce world. It further leads you to interpret customers' demands and opinions about marketing trends which can help you in coming up with advanced strategies for campaigning. By the end of this course, you are able to grasp impeccable command of the complex concepts of the marketing funnel, SEO principles, and the differentiation between common digital marketing and professional-level marketing strategies.
Over the years, Facebook, Instagram & WhatsApp; all three have turned into advanced digital marketing weapons. All are owned by Meta, so to understand the mechanism of promotion on these platforms, it is significant to take this course by Meta itself. This course takes a different turn from conventional digital marketing measures and highlights the impact of social media marketing on businesses.
With Meta's assistance, you are able to learn the basics of coming up with a brand voice while developing associated content and managing it smoothly. The phenomenon of Ad management on the respective platforms is also explained and the basic requisites are made accessible to the learners. With this course, you are able to work on influential and cost-effective branding campaigns which can gain massive engagement in no time.
Influencers all across social media are known for two things: their exceptional persuasive skills and their frequent paid posts. With this particular course, you can learn how you can take advantage of the earlier-mentioned attributes of influencers. This course is a specialization for professional digital marketers with a focus on highlighting the need for paid promotions, paid search content, and the creation of viral trends.
This course offers you the most popular 10,000 Women course collection which is a perfect combination of the latest marketing strategies and trends. This course is specially built for those digital marketers who have a hard time brainstorming ideas for digital marketing campaigns. With the fragments of the course content, you are able to learn the secrets behind effective campaign development, the stages of developing a campaign, and experimenting with the ideas prevalent in the digital world.
Offered by the prestigious digital marketing institute, this course covers varying topics. This course is a very comprehensive one in terms of its course content. You cover various aspects of media which are powerful tools of digital marketing. Alongside this, you are provided with niche-specific creative strategies to enhance the reach of a business.
This course is very popular because of its influence on the omnichannel marketing strategy. With this strategy, you are able to attain marketing skills that are relevant to multiple fields rather than an individual area. In addition to this, content marketing, management, and creative tools are presented in a unified pattern for learners' interpretation. This course comprises multiple assessments where the latest trends are given and you are supposed to brainstorm ideas of creativity and devise a campaign blueprint.
We will exclusively refer to this particular course for young learners who are trying to strengthen their resume with apt skills. Offered by Google Career Certificates, this course is impactful in terms of enlightening you about social media branding. What is it that makes a brand dominant among its clients? What are the basic principles of social media marketing and customer engagement? This course helps you to learn about customers' choices and interests.
As we all live for the trends, Google educates us about the implications of trend creation along with trend development. The course is part theoretical and part practical. Here you find the core foundations of social media marketing considering effective planning and marketing. Furthermore, you are able to distinguish between the targeted audience and the pilot audience for introducing the latest trends in the market.
Whenever you are in the process of developing a promotional strategy for your business, it is significant to explore what is your brand story. This course helps you in understanding the concepts of branding in relevance to the brand story and digital media marketing. Specifically, you are able to find out about the art of storytelling for your business.
Starting from the basic concepts of the social media market, you discover the principles of engagement, brand reach, and the essential principles of branding. Steve Fritzenkotter who is an acclaimed expert in digital media marketing trends provides you with information about the essential 80/20 rule of social media. Alongside, you are assessed in light of the latest marketing trends where idea development describes your professional journey.
Frequently Asked Questions

Will I be granted a professional certificate for taking any of the Coursera digital marketing courses?
The definition of "professional" is pretty much subjective. While there are certain courses from Google & Meta which are exclusive specializations. The courses from these organizations will help you a lot in seeking jobs in the professional market. However, some of the courses meant for beginners will reward you with a certificate but to be professional, you need to attain a specialization.
Will I get hands-on experience in digital marketing through these courses?
Yes, every single course is designed in a way that facilitates your professional journey. The assessments in particular need to be credited much for their practical approach. Learners are provided opportunities where they can implement their learning skills.
Can I directly discuss creative ideas with my course provider?
For courses, where you are provided with instructors, you can discuss your creative ideas with the educator. Meanwhile, the peer-reviews are always offered through paid courses and you can frequently discuss your ideas with other learners to get a better perspective.
Also Read: The Definitive Guide to Coursera Fees in (2023)!
Conclusion
Coursera Digital Marketing courses are impactful in garnering the latest promotional strategies. In an age where trends decide the fate of businesses, mastering the art of making the most of powerful trends through these courses can help you secure a high-paying and reputable job.
Besides, if you are an entrepreneur who is seeking these skills to enhance your business grip, surely these courses are going to be a lifesaver. After all, creating content out of creative power to promote your business is no child's play but seeks attention and interactive awareness.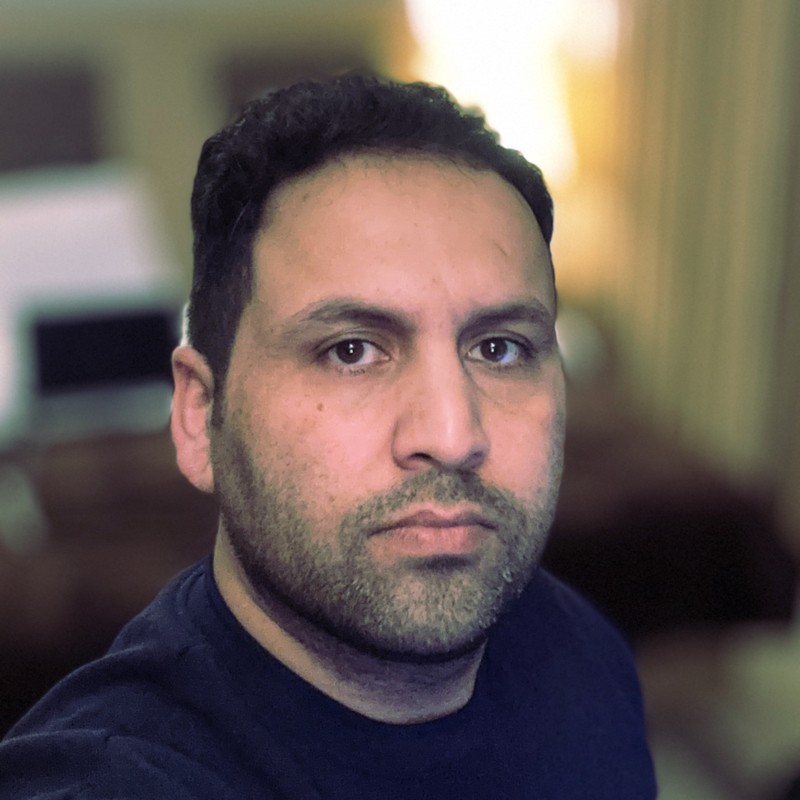 Ahmad Shah Adami an experienced educator and subject matter expert, has been teaching students online for 8+ years. With a passion for education, Ahmad Shah Adami is dedicated to helping students achieve their academic goals through engaging and interactive online classes. He usually shares the best online courses from top online course providers like Coursera, Udemy, and Skillshare.