Coursera is not only training people to take up practical challenges of the workforce but with Coursera, Explore Careers initiative helps to connect professionals with potential recruiters.
Key Points

Coursera Explore Careers initiative aims to connect professional learners with their required jobs as Coursera lists jobs coming right from the best organizations in the world.
It is essential to understand that; for applying for jobs, you need to follow some prerequisites laid by both Coursera as well as the companies where positions are opened.
There is a list of categories in which positions are offered frequently for experienced professionals.
Working on your resume and preparing exceptionally well for your interview are the two main ingredients of earning your dream job through the Coursera Explore Careers initiative.
In this article, you will find the entire process of career hunting via Coursera's aid and its role in developing market-induced skills.
The Coursera Explore Careers Initiative by Coursera is one of the best features offered by the platform. It allows professional learners to not only acquire suitable professional skills but to connect and explore various careers concerning their area of specialization.
Also, Read Accelerate Your Career with Coursera Certificates in (2023)!
Over time, Coursera has partnered with some of the most exceptional business and educational organizations. This partnership is not only tending to be profitable in terms of the learning scope associated with the institutions but it further acts as a bridge between learners' skills and recruiters' needs. Through Coursera Explore Careers, many professionals have found their jobs right in the form of some of the leading multinational organizations. These jobs are showcased by Coursera for those learners who want to make a career out of their professional skills.
The Mechanism
It's an accepted fact that every organization is ruled by its team. So, no matter how large or versatile a business organization is, it always requires manpower with the right type of skills. Coursera, which is basically a platform aiming to bless aspiring learners with their interest-based skills, eventually partners with organizations that always need employees.
Coursera eventually disclosed these high-paying and impactful skill-related jobs on its platform through the Coursera Explore Careers initiative. You can browse the career of your choice and can start preparing for the listed job. This way Coursera not only works as a trainer but also fixes you up in the professional domain once you are done with your learning journey.
Prerequisites of Coursera Explore Careers Initiative
When Coursera shakes hands with an organization, it is essential to learn that it's not going to be an ordinary organization. Some of the biggest players in the global market actually need Coursera's aid to explore individuals with just the perfect amount of talent. Major organizations include IBM, Google & Meta. These organizations keep on recruiting the right talent throughout the year. However, with Coursera's aid their hunt for employees becomes more organized because Coursera has some prerequisites which are compulsory to follow before applying to the careers provided by Coursera.
Coursera Professional Certificate
Since the companies are of a grand level, the manpower needs to be a maestro of their work. Coursera has made it very easier by giving professional certification. In other words, if you want to secure a job in a particular field, the first step is to excel in Coursera courses relative to the area of knowledge. This can be done simply by earning a specialization because it's the easiest and most lucrative way of exploring the most. When you finally end up as a professional, your expertise also enhances in the required field, and your chances of success increase.
Verified Identity
Your identity needs to be verified as you are applying to become the best. The simplest way to do this is by providing your true information over the platform. This includes your name as well as your educational background. It is worth remembering that Coursera keeps an account of the information which is fed to it by you. Later on, Coursera then develops your certification and quite often these details are used by the organizations to sort out the best candidate.
Expertise
Experience is the key to getting a job in mega-corporations. You might have seen that over the years, a number of individuals have turned out to be employees of some of the biggest corporations in the world. Their success doesn't lie in the extremely high grades they might have achieved in their academic career, but their expertise is what makes them shine brightly in the professional market.
More years you have considering your professional life, the more the chance of being promoted to your favorite jobs. It's because large-scale corporations are seasoned and they hire candidates who have previous experience in dealing with mega projects and handling situations that can sometimes become unfavorable for employees as well as the company. Practically speaking, newbies have little idea about marketing trends and tactics, so it's essential that your professional training through Coursera provides you with more than enough experience relevant to working on commercial projects as well.
Coursera's Efforts
Coursera not only helps the learners to give them necessary practical training regarding their skills, but it also lets them explore their path the way they want. Coursera needs a big shoutout for especially promoting skill-based learning among individuals. When it comes to helping learners in their professional field, Coursera aids in multiple ways; which are:
Professional Certification
You cannot expect to grab a great job without having prior training and it's obvious evidence in your hand. Coursera provides you with both. When it comes to specialization, Coursera's system works in a rigorous order and not everyone can excel in multiple courses offered in a specialization. The auto-grading system of Coursera is very intelligent as it assesses a student's individual skills and response toward real-world problems rather than approving mere theoretical knowledge. That's why people often find it very hard to end up with a specialization because Coursera provides a blend of theoretical understanding and hands-on training.
Credential Provision
In the professional world, nothing can work better than an intelligently crafted professional resume. When you create a resume, it's natural that you have to mention your credentials and achievements to make it seem attractive. If you are wondering about the right platform to earn those precious credentials, Coursera is there to aid you. With the help of its versatile categorization of courses, you can earn new credentials and add them to your professional resume whenever you want. It's not compulsory that you seek your job-related or area-related knowledge but you can grab up all the mandatory skills.
Anne McArthy is a professional graphic designer who started her career in 2018. She explains her journey of earning credentials over Coursera in the following words:
"When I started working as a graphic designer back in 2018. I joined Coursera at the same time. My primary motive was to gain expertise regarding graphic design basics, but soon my interest shifted to illustration-making and vector designing courses. After a while, I also managed to learn social media marketing for the thrill of understanding. In 2020, during the pandemic I established my graphic designing agency "Agenda 27" and in no time I started getting clients internationally. Some of my clients were large-scale companies including L'ORÉAL and Jean Paul Gaultier. Over time, I am mastering more skills that begin at basics but end at the advanced level. Now I am not just a graphic designer but an illustrator, content designer, campaign manager, and marketing expert and the credit undoubtedly goes to Coursera alone."
Anne is not alone in her anecdote of success, but there are enormous other stories where Coursera's courses have transformed a beginner into a next-level professional ready to beat the market.
Also, Read 7 Top Coursera Google Data Analytics Courses For (2023)!
Expert Guidance
Regarding professional commitment, Coursera doesn't shy away from giving you the finest options available. If you explore the courses across Coursera, you will find that every single course has an instructor who is an expert in their field. You find the greatest teachers like Andrew Ng over here to boost your learning skills and training centers like Meta's trading center to transform your basic knowledge into a full-fledged understanding. In fact, each lecture given by the instructors represents their individual experiences in the light of which you can learn to build your individual skills. Plus, occasional conferences, webinars, and conversation sessions help the learners to interpret a professional approach to shape their journeys.
Interview Preparation
If Coursera puts in its vision that it aims to make skill-based learning easier for all, you should believe that. The reason behind that is quite clear: Coursera holds your hand tight and never lets you go out of sight. Of course, interview preparation for large-scale jobs can be hectic. A lot of things are running through the mind.
Sometimes, nervousness and confusion take over every other emotion. So, being well-prepared against fears is an important component of nailing your professional interview. Coursera lets you prepare for your most important journey and its virtual feedback helps you as a guide. The mocks offered by Coursera help learners in getting a fine idea about the most relevant types of questions and possible responses.
Coursera Explore Careers Categories
Coursera offers a wide range of categories when it comes to finding new opportunities and careers. Some of the dominant categories are:
Information Technology
Social Media Management
Bookkeeping
Software Engineering
Accounts
Marketing
Language Teaching
Apart from these categories, occasional job opportunities are also opened in other categories but these are the ones where opportunities are offered frequently by some of the best global institutions.
Conclusion
Coursera Explore Careers initiative is ideal for young learners. Actually, it's super encouraging for those learners who are unable to find any motivation for their learning habits. Of course, when a company like Meta opens a position, it is natural to work harder than ever. So, Coursera needs to be credited for not only the availability of the latest courses but to also provide the learners with skills, certification, and eventually potential employers.
Frequently Asked Questions About Coursera Explore Careers Initiative

Can I directly apply for a job through Coursera?
No, you cannot. Though Coursera lists the opening positions in various organizations regularly, you have to apply directly on the official website alongside the necessary requirements for the job.
Can I get a professional certificate over an individual course?
Professional courses are mostly offered on specializations because they are comprehensive and more refined than an individual fragment, so there is usually a certificate of completion offered on completing a single course. However, in courses where skills are explained well through a single course, your course of completion will turn out to be your professional certificate.
Does Coursera charge any fee for viewing and applying to jobs listed on the site?
No, Coursera doesn't charge any fee. Though it charges a fixed amount based on the area of knowledge concerning your professional certification which is a requisite for a job.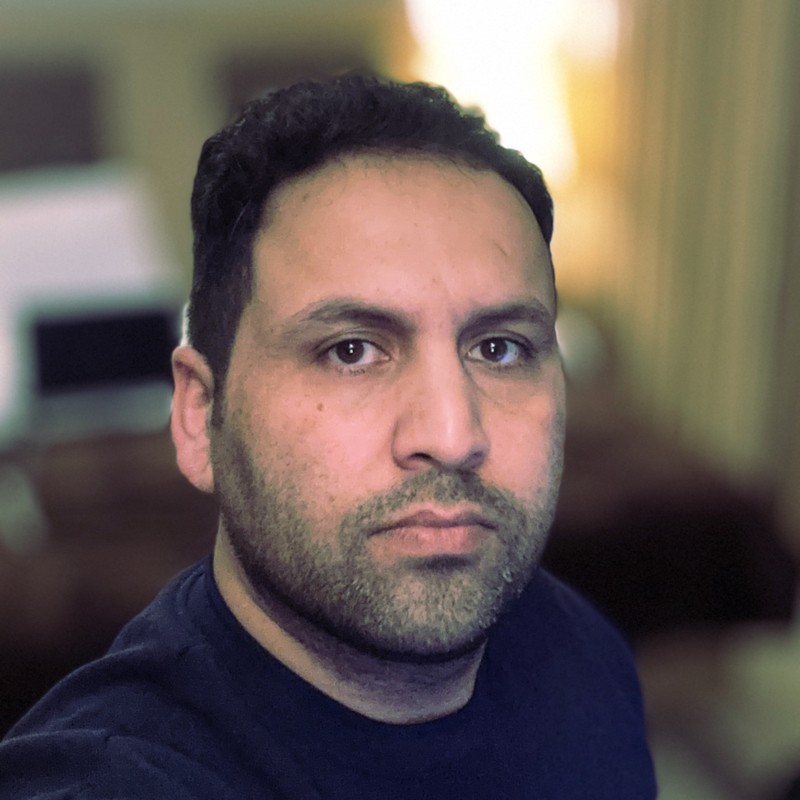 Ahmad Shah Adami an experienced educator and subject matter expert, has been teaching students online for 8+ years. With a passion for education, Ahmad Shah Adami is dedicated to helping students achieve their academic goals through engaging and interactive online classes. He usually shares the best online courses from top online course providers like Coursera, Udemy, and Skillshare.