Coursera: Persistent learning makes an individual perfect as finding the best source of learning is the key to achieving the coveted perfection and Coursera makes it easier for you to learn and earn innumerable opportunities.
Key Points
Coursera is a popular online course-offering platform that was offered to the world in 2012 by two amazing minds at Stanford.
Ever since its establishment, the platform has become a wide source of recognition for universities worldwide as almost 200 universities are strategically partnering with this learning platform.
Coursera offers you almost 7000 plus courses belonging to all major areas of life including STEM and Humanities.
Coursera not just offers amazing courses in diverse fields but keeps a check on your learning progress and all this happens at a very affordable amount with seasonal discounts which are always at bay.
What is Coursera?
I am sure most of you have often come across Coursera in the form of fascinating YouTube thumbnails or colorful ads where you can explore learning with a professional caliber. This online platform can be considered a world where skills are bestowed to those who aim to learn. This online platform offers you multiple courses and catalogs of subjects from which you can learn from the experts right in the subject of your choice. This platform serves to provide you authentic learning certificates which can then be employed by you on a long-term basis.
Bonding with conventional academia, Coursera offers multiple certificates from advanced Mathematics or simple life science. Well, that brings some good news for you because when your skills are laying there in silence, you forget your talent and can't think in multiple dimensions. You can consider Coursera as the beginning of your journey from where your skills take a new route.
Also Read: Top 10 Tremendous Social Enterprise Ideas
Bits & Pieces About the Coursera Platform
Coursera is an online course-providing platform. Over here you can connect to various universities of international repute including Harvard and Stanford. The platform connects potential course seekers to the massive online courses which are provided on the platform. Not only can you explore the best courses matching your talent but at the same time, you can get a complete schedule of the lessons which are planned as a part of the course. It must be noted that Coursera itself doesn't offer you any specific course since it's a platform consisting of online courses.
The courses are included worldwide based on the expertise of the minds behind them. With Coursera, you not only delve into deep details about the subject of interest but are also able to organize your learning habits in a better sense with the help of innumerable assignments, projects, and quizzes. Here you can find proper exercises concerning your chosen subject and the instructor who offers a series of lessons with an arrangement of basic to advanced-level learning topics.
History Behind Coursera
This great platform is the work of two brilliant minds belonging to Stanford University. Andrew Ng and Daphne Koller, who was teaching Computer Science at Stanford back in 2012 came up with the idea of introducing a platform that could offer core Stanford courses to global learners. Initially, the idea was to promote global learning and give international learners an insight into the world of Stanford.
Soon after the platform was publicized, it gained wide popularity among global learners, especially for those who wanted to learn from the best and Stanford's reputation played a key role in making this idea phenomenal. After a few months, the platform didn't only come up with courses from Stanford but Harvard university also offered its learning courses to global learners. From there, innumerable universities including the Ivy Leagues have offered their enormous learning courses in multiple disciplines over time. By 2019, almost 200 international universities have not just offered up their courses on the platform but had turned up to be strategic partners of Coursera including the University of London and King's College.
Distinguishing features of Coursera
There is no denial in the fact that Coursera has turned out to be a sensation in the last few years, especially during the COVID era when online learning became a common concept. Earlier, this platform gained acclaim all across Europe and America. Yet, during the COVID times, South-Asian learners have diverted their attention and are loving the multiple features of learning available on the platform. We have curated a comprehensive list of some of the most exceptional features present on the platform which give you a new dimension and exposure to online learning.
Variety of Courses
Whether you want to learn about the latest discoveries in Data Science or aim to explore the basics of Textile Designing, Coursera has covered both sides of the coin for you. The platform offers you a long list of areas in which you can sort out the course of your interest. It covers Mathematics, data science, information technology, public administration, molecular biology, physics, business management, industrial development, finance management, personal development, language learning, arts, and design, literature, and religion. Coursera asserts that it gives you almost 7000 diverse courses through its Coursera Plus feature which is exclusively curated from some of the best universities in the world.
Ease of Learning
Learning is shaped by thoughts. Learning, say it for personal or professional purposes is only possible when the mind is at peace. Obviously, the transition routine nearly makes it impossible for many learners to learn in specified hours.
Perhaps, this is the biggest drawback of the conventional learning pattern but with Coursera, you can learn by keeping your routing alongside. You can choose various courses at your convenience because here you find every lesson along with its scheduled time and the total number of hours required for completion. You can always consider these timings to synchronize with your routines and find out the best courses suiting both your mood and time.
Interactive Environment
Every student loves to learn and the biggest precept of learning is based on communication. Communication is indeed a key when it comes to active learning. Those who criticize online learning often come up with the argument that the online mood of learning doesn't provide much room for communication which strengthens during classroom learning.
Yet, that's just a false presumption because Coursera's courses value both your time and money. Here your instructor works in close association with yours and you can sort out reliable solutions to all your queries at the right time. Coursera also makes sure that your queries get answered at the right time because this assesses the performance of the instructor and sets up future ratings in light of the former experiences.
Timely Progress Tracking
One should know when one is progressing forward in life as well as in learning. Coursera understands the power possessed by impactful learning. Nothing can be learned in a day. You need to develop gradual steps to move to your deemed goal. On Coursera, you can track the progress you have made in a course over time right from your dashboard. It not only displays the total number of courses you are taking but also indicates the progress of completion which you have obtained so far.
You can also set up your own small goals for the sake of getting a fine idea about your learning activity. Well, right when you have significantly attained a signature track on the platform, the university from which you are taking the course provides you with its degree pertaining to that you have completed the course at the right time. It further monitors whether you have completed a course with distinction or an average ranking.
Affordability
Now that might come up as a big, big and really big surprise for you but that's the most amazing feature for young students who want to attain the world in their pocket. The courses offered by some of the most prestigious institutions in the world are comparatively cheaper than expected.
Plus, if you are a regular user of this platform then you might be having a fine idea about the regular discounts and sales which add up to the spark of this platform. You can get your hands on the course of your choice in light of your budget. The festive discounts on the platform are another amazing feature offered by Coursera. Besides, you can always take complete benefit of seasonal offers of the platform. And if you are new, you can always test the free courses for starters.
Also Read: 7 Fascinating Suggestions For Budding Entrepreneurs
The Downside
Every good thing has some limitations attached to it. The same goes for Coursera. No doubt Coursera is changing the conventional patterns of knowledge but the users often come up with occasional complaints about the platform. The most common criticism is about the limited number of free courses being offered on the platform.
Free courses are a plus point on Coursera, especially for those who want to explore the wonders of online learning. So most of the students often complain that there is simply a lack of enough free courses which binds them. Those who want to test the platform before using it find it a bit strange that the free courses belong to a few disciplines only. They believe that it would be a bit more feasible if all the major disciplines can be explored freely with one or two free courses belonging to them. However, Coursera itself has now announced the availability of more free courses so that learning can be promoted to the masses.
Also Read: Top 7 Outstanding Coursera Andrew Ng Courses For (2023)!
Conclusion
Coursera believes that learning is possible for everyone, everywhere. The number of courses on the platform keeps on increasing as more and more universities accept the supremacy of online learning. Over time, Coursera has gained a serious fan following because it does not just offer traditional courses but some unconventional courses are also offered at very affordable prices.
You can find out multiple personal grooming courses and if you are going through a tough time, then therapeutic courses on the platform are another option for you to consider. No doubt, Coursera is changing the learning course of the world. So, this spring if you feel like becoming a maestro of piano or any other talent, don't forget to create a free account on the platform and then choose from a never-ending lucrative catalog of courses.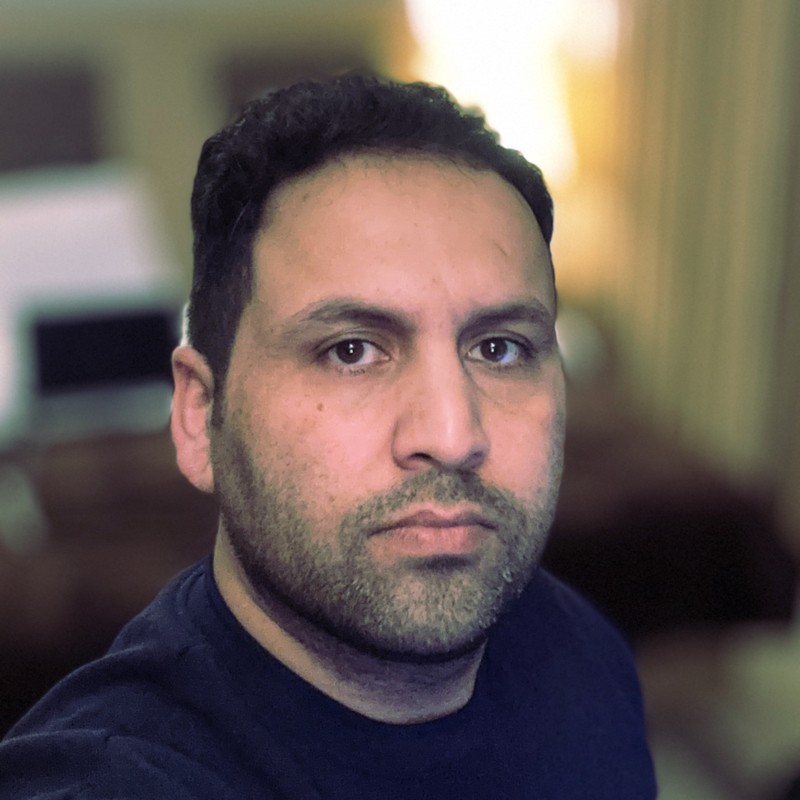 Ahmad Shah Adami an experienced educator and subject matter expert, has been teaching students online for 8+ years. With a passion for education, Ahmad Shah Adami is dedicated to helping students achieve their academic goals through engaging and interactive online classes. He usually shares the best online courses from top online course providers like Coursera, Udemy, and Skillshare.