Coursera for Business is another interesting program offered by Coursera management to facilitate business runners in the active training of their employees.
Key Points

Coursera for Business is a program set forth by the management of Coursera aiming specifically for business professionals who want to give their team better exposure to the latest strategies and skills for the sake of refining their craft.
Coursera for Business is a cost-effective program and offers a more affordable pricing model suiting the needs of big or small brands equally.
Guided projects as part of Coursera for Business help individuals in getting the finest experience about different technologies in light of the guidelines directly carved by professionals.
By the end of the Coursera for Business program, the business owners are able to transform the conventional growth workshops with online interactive training and promotion of work-specified skills through gradual assessment and rigorous virtual training.
In this article, we are going to elaborate on some of the interesting facts and criteria for application to the Coursera for Business program.
An Overview of Coursera for Business
The business world is extremely complex, especially with the standards of the market changing day by day. For new business runners and even large-scale companies, it becomes difficult to train collective employee teams every now and then. For, it not only takes precious time but the latest resources and capital is also required to train the employees according to the market needs.
Also Read: Coursera App: Revolutionize Your Learning Skills In (2023)!
Coursera for Business is an interactive program to ease up this growing difficulty of companies so that the business runners are able to train their employees collectively at affordable rates and by professionals. In fact, Coursera for Business maintains courses from some of the top-notch universities in the world. Each type, of course, is provided to the teams as per the requirements set by the companies. Coursera for Business not only manages to train individuals according to the skills needed for excelling in markets but also puts them in rigorous training to enhance their grip on the newly explored skills.
Coursera For Business Is Trusted by Large-Scale Corporations
Over time, Coursera for Business has turned out to be an exceptional program for educating employers around the world as per the market needs. The courses come in handy. Besides, professional training helps them focus on understanding the end goal of their companies.
Some of the greatest players like Reliance Industries Limited, Tata, L'ORÉAL, and Procter & Gamble Corporation limited have trained their employees through Coursera for Business and it has helped in building the reputation of the companies alongside bestowing their employees with work-related efficient strategies. Not only for the employees, this program is turning out to be a blessing but the companies are stepping forward in educating their employees through online strategies leaving behind the conventional training ideals. This is giving other companies a very positive notion about online training which is often viewed with suspicion in the professional market.
The best thing about Coursera for Business is that any company employee can apply to the program in light of the training skills which they want to develop. There is a comprehensive application that consists of the following fragments:
Name of the Employee applying
Work Email
Official Name of the Company
Job Role
Nature of the Job
Function as Employee
Contact Number
Nature of the Company (Either a Profitable or Nonprofit organization)
Overall Size of the company (Indicating the overall number of employees working in the company)
The overall number of learners who are interested in taking the course
Country in which the company is located
A brief mention of the type of skills you want to give to the employees
Submission of the form
After mentioning these details, Coursera's management overviews all your requirements and verifies your work details. Right after verification of the details, the management leaves an approval message over the work email of the applicant and they can be this contact for further information concerning the overall pricing of the project, duration, and certification.
Benefits of Coursera for Business
Coursera for Business is changing the conventional idea of employee training according to market requirements. There are innumerable benefits associated with Coursera for Business only if the employer is all set to take the big leap. Some of the brightest advantages are:
Interests-Specified Training
Unlike conventional standards of employee training and stretching hours of workshops, Coursera for Business is very direct about what it offers and what you expect. Initially, it takes information about the types of skills which you want to incorporate among your employees and then moves forward with this information.
This means that you can work in collaboration with Coursera for Business and achieve those training standards which you have aimed for. For example: If you want to train a particular team of internees about the latest graphic designing trends in the market, Coursera for Business is going to choose an exclusive course for that purpose. It will not only help you in promoting the right type of skills but will help them in finding the latest tools and techniques to deliver the absolute best results.
Guided Projects & Fortification of Skills
Many new business owners are often double-minded about whether to train their teams through Coursera for Business or not. So, this feature helps them in ascertaining their choices rightly. Guided projects over Coursera are offered to employees to train their employees in light of real-life examples. There are professionals who introduce such assessments which are focused on exposure of the employees to real-world problem-solving strategies.
They provided guided projects to the employees where guidelines serve as a path that enables the employees to work according to the demands of the market. Guided projects are the stars of this program where learners directly deal with the issues of the mainstream market and in doing so, if they encounter certain issues, the professionals are always there to provide them with their essential suggestions and feedback.
Usage of Skillsets from Coursera
Skillsets from Coursera consist of a series of essential market-related courses which are offered to the employees. These Skillsets are categorically specified and each course in a particular skillset tends to aid the employees in understanding the hot favorite skills which are required by large-scale companies.
If you are a young entrepreneur or a new owner who has little idea about the tactics of the market, it's going to be potentially beneficial for you to let your team take a find Skillsets training. Coursera is very interactive in terms of providing you the courses matching the nature of the company you own. For example: if you own an apparel designing company, Coursera will offer you a course on Skillsets consisting of courses on Graphic Designing, Social Media Marketing, Web Development, E-Commerce understanding, and Effective branding.
Also Read: 7 Top Coursera Machine Learning Courses to Improve Your Programming Skills!
Courses right from the Pros
Compared to the individual courses, Coursera for business is very comprehensive and provides you with some of the best courses from 275 plus universities and organizations worldwide to train your employees. It is worth noticing that many of these universities are ones that are already famous for their instruction about market trends in general.
As a business owner, you know you have indeed done a great deal by choosing Coursera for business, when your employees get training from institutes like Yale, Google, and the chief actors of Arts worldwide. The experts in these institutes are very interactive in terms of handling individual queries and monitoring your employees' performances throughout the guided projects and multiple other assessments as a whole.
Professional Skill Dashboards Listing The Performance
Coursera for Business is effective in highlighting the overall progress that the employees have made throughout the course. This is where the program gets to its finest edge. You are able to track the work-associated progress of every individual who is being trained under a specific training program. This happens through the presence of skill dashboards. Skill dashboards are like professional reminders which keep on reminding employees about their overall performance during a course.
The tracker also manages to tell them how much is left for them to explore from the course. Furthermore, the progress you have made so far is also evaluated and graded which can be viewed by going to the dashboard. It is also significant that each employee as part of the training program can find out about their individual progress and as an owner, you are able to learn about the extent of their skill development concerning the course's nature.
Overall Cost of Coursera for Business
As we have mentioned earlier that there is no fixed course existing for Coursera for Business since it varies quantity-wise and need-wise. However, usually, the cost begins at a rate of $400-450/individual on an annual basis. Besides, there are some other factors influencing the pricing too.
For large-scale companies i-e: with 500 or more employees altogether, you are offered a customized pricing model which tends to ease up the training prices. The rates are comparatively much cheaper than traditional training workshops which require enough resources and manpower. So, this one's the more suitable and modern way to train the employees out of both.
Frequently Asked Questions

Are there specific training sessions organized as per Coursera for Business alongside generally offered courses?
Coursera for Business has the basic motive of training professionals who are apt about the market concepts and professionally expert in their areas. So, Coursera for Business frequently arranges leadership, technical, marketing, and management workshops to give employees an insight into the world of effective business management. In some of these workshops, the professionals serving in the chief companies around the world bring out a sense of awareness about active working skills.
What is the average time span of completing courses listed under Coursera for Business?
Coursera for Business understands the professional needs of the employees. So, compared to the general courses, the guided projects offered over here usually range from two to three weeks. Some of the very technical courses can go up to a period of six months or a year. However, business managers usually prefer courses that train individuals to polish up their skills. Therefore, week-based courses are preferred for that purpose.
Can I take a separate course alongside courses as part of my training under the Coursera for Business program?
Yes, absolutely! You can take other courses apart from your training. However, for taking general or individual courses on the platform, you have to log in using your personal account instead of the professional one which is being made on your work email. When you enroll in a course using your personal credentials, it becomes convenient for you to traverse through paths specified other than training.
Conclusion
For young leaders, entrepreneurs, and business professionals, Coursera for Business can turn out to be a game changer. It is replicating the traditional ways of training by giving them alternatives that are genuine, better, and friendly. Besides, it also helps business owners to grow their business team in no time by thorough knowledge of the latest tools and techniques. When employees are guided by some of the most exceptional professionals around the world, they end up being maestros of their fields too later on.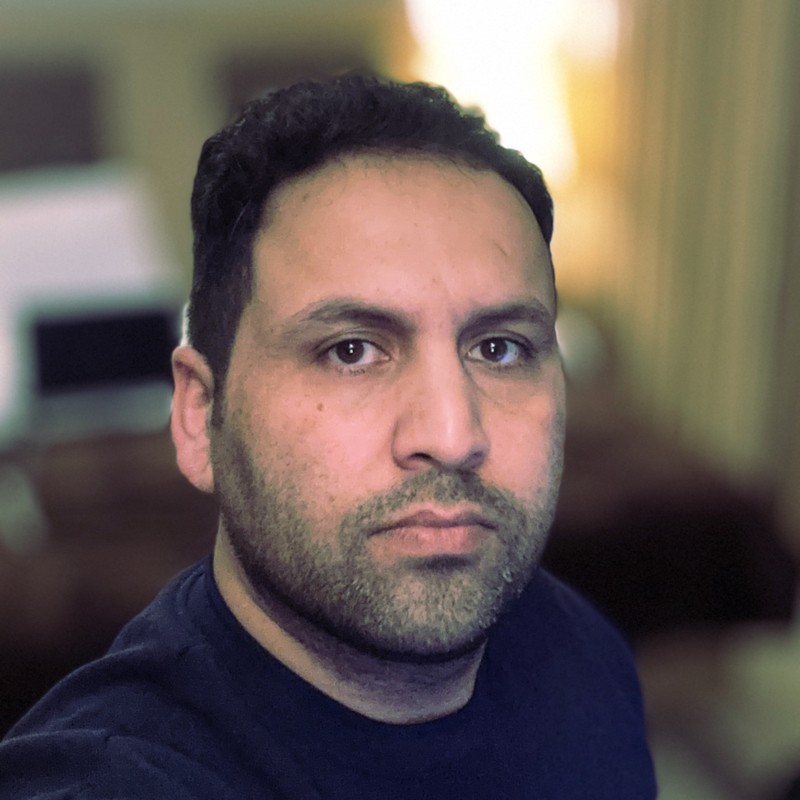 Ahmad Shah Adami an experienced educator and subject matter expert, has been teaching students online for 8+ years. With a passion for education, Ahmad Shah Adami is dedicated to helping students achieve their academic goals through engaging and interactive online classes. He usually shares the best online courses from top online course providers like Coursera, Udemy, and Skillshare.