If you have the willpower to excel in the professional world but lack enough financial resources to accomplish your dreams, Coursera financial aid has got you all covered.
Key Points

Coursera financial aid is offered to students who are unable to bear the expense of various courses that are available on the platform.
To apply for financial aid, you have to be very careful in terms of your educational and professional background. Alongside, you have to mention authentic details about your financial situation.
It normally takes 15 days for the management to review the application, if you are considered eligible, you can access the course for free.
The time duration in which you have applied for the application, you can gain access to the audit mode in which you can get access to the course content free for a limited time.
In this article, we will explain the precepts of Coursera financial aid and the criteria to apply in this domain alongside some essential tips.
Education these days has become very expensive. Formal education has become way too expensive for students with humble backgrounds. Not everybody can afford to seek quality education from some of the best educational institutions. So, Coursera gives them an affordable alternative to make their dreams of quality education a reality. Compared to conventional education, Coursera courses are quite cheaper for learners. Yet, there are still some sections of students who can't afford to pay for the degrees or certificates being offered on the platform. For such students, Coursera financial aid turns out to be a beacon of hope.
Also Read: Top 7 Outstanding Coursera Andrew Ng Courses For (2023)!
Coursera financial aid program is offered to those students who are unable to manage the expenses of purchasing courses over Coursera. This program facilitates learners from developing countries who have the potential to explore new heights in terms of professional training but cannot continue with their education due to a lack of resources. Coursera offers financial aid over a variety of courses to support active learners in the professional sphere.
Requisites of Coursera Financial Aid Program
If you are talented enough but cannot bear the expense of attaining certification through Coursera, then availing Coursera financial aid program can help you a lot. There are some primary requirements from Coursera's management that let you explore the world of wonders and experience. You have to apply for the program with the help of an application.
Some of the most basic requisites which are mentioned in the application for financial aid are:
Educational Background
In this section, you are supposed to mention all the correct details concerning your latest education. It is compulsory to list true details because Coursera management eventually verifies the details as mentioned by you and entering wrong details can lead to disqualification.
Professional Goals
Mentioning your professional goals is equally important because it will help the management decide whether you can be granted the aid or not. Usually, your professional goals encompass a section where you are supposed to mention what you want to achieve in your professional life and what kind of skills are going to help you in winning in your professional life.
Financial Circumstances
This is the most important part of your application. In this section, you will be asked about your monthly and annual income. You have to enter the correct details about how much you earn and what is your profession if you are currently employed. However, if you are unemployed or a student, you are supposed to clear out that status within the application.
After mentioning these details, you will be provided with a list of tenets incorporated in the Honor Code and Code of Conduct sections respectively. In order to complete your application, it is necessary that you accept these principles because without agreeing to the code of ethics as laid by Coursera, your application will be considered incomplete.
How to fill out the Application form? Some Tips!
As you are applying for financial aid, it's important to keep in mind that you are very well prepared about the type of question and the way you will be introduced to separate sections one by one.
There are some essential tips to keep in mind before filing the form. You can call them the prerequisites of the application. These are the following prerequisites of application:
It is significant to remember that your overall application is almost 150 words. So you have to complete the application within that set limit. Exceeding the limit can lead to disqualification.
Provide your official email, as it will be used by Coursera management to contact you later on.
Make your selection of the course wisely, because once you will choose the right kind of course for application, you can no longer alter that.
How to begin with the form?
Browse the right kind of course from the set of course categories and open up the description page where you will find the financial aid option.
Once you go for the financial aid option, you will be redirected to the application page. It's better to fill out the form using a desktop rather than a mobile browser because it will be easier for you to answer all the queries and click submit.
As you submit the form, the review process of your application begins. It takes almost 15 days to review your application and afterward the criteria of your eligibility will be clarified to you in the official email from Coursera management.
Once your application is approved, then you can get full access to the course content alongside the professional certification associated with it.
Though the review process is 15 days, you can also explore the updates section to receive any news considering your application.
Audit Mode
Audit mode is suggested to those learners who are applying for Coursera financial aid. It helps the learners to access the course content and continue with the essential lectures and assignments during the time of application review. If you are a newbie, then you can also start your journey with the help of free courses.
Also Read: The Definitive Guide to Coursera Fees in (2023)!
Benefits of Seeking Coursera Financial Aid
Coursera financial aid is impactful for a variety of reasons because the idea behind this program is to educate learners from all sorts of backgrounds and empower them.
Expertise with convenience
When you take up a course on Coursera through financial aid, you are able to discover all its perks at no cost at all. This not only helps you acquire the required experience in the professional market but also helps you to build your career with the help of modern and up-to-date skills. In fact, many candidates are able to secure high-paying jobs when they enter the workforce right after completing a course with the help of financial aid.
Confidence building
Applying to the financial aid program also does wonders to elevate your confidence. As we know that confidence is an integral part of the professional world. Applying and winning through financial aid makes you confident in your skills and lets you believe that you can accomplish anything in your life.
Exposure
The program also gives you detailed exposure to the platform and introduces you to the online learning phase. As you start building your expertise through online learning, you are exposed to expert-level training and hands-on expert learning. This is what makes your journey an extraordinary one when you not only learn about the skill-building processes but also grasp the necessary guidance from the best trainers across the world.
Financial Aid for Degrees?
Coursera doesn't offer any financial aid concerning the degrees. However, it gives you recurrent updates on scholarships that are introduced by various universities recurrently. If you are enrolled in an official degree, the university offers various sorts of scholarships off and on. Some universities also introduce you to a course-based scholarship. As you receive updates from the university concerning the nature of the scholarships, you are able to apply for the scholarships after fulfilling the prime requirements of application completion.
Frequently Asked Questions About Coursera Financial Aid

Will I be able to access Coursera financial aid for seeking a specialization?
Unfortunately, you cannot avail the financial aid for all the courses which are available. Coursera financial aid is only applicable on the very first course of every specialization. However, once you take a course with a specialization mode, you gain enough expertise to become a well-recognized person in the job market.
Can I start a free trial while my application for financial aid is under review?
It is advised not to take a free trial or subscribe to any other plans while your application is still in the review process. Coursera management verifies all your information and keeps checking on your subscriptions. If you have already subscribed to the free trial process, then your application will be canceled afterward. It is better to cancel any subscription before applying for financial aid.
Will I be allowed to get financial aid for more than one course?
Though you can apply for financial aid over multiple courses, it isn't guaranteed that your application will be accepted. There are a lot of reasons behind the denial of an application. Sometimes, the ratio of applicants is very high while sometimes the associated number of seats for financial aid is comparatively lower. Therefore, it gets tough to get financial aid for a number of courses.
Conclusion
Coursera financial aid is an effective program to cater to your educational needs if you can't work out the way with the pricing of certificates. It helps you to achieve professional expertise at no cost. The program is especially impactful for students from developing countries who have few resources to manage the price of courses. In the case of degrees, you also get to find various types of scholarships which are available on fulfilling associated conditions.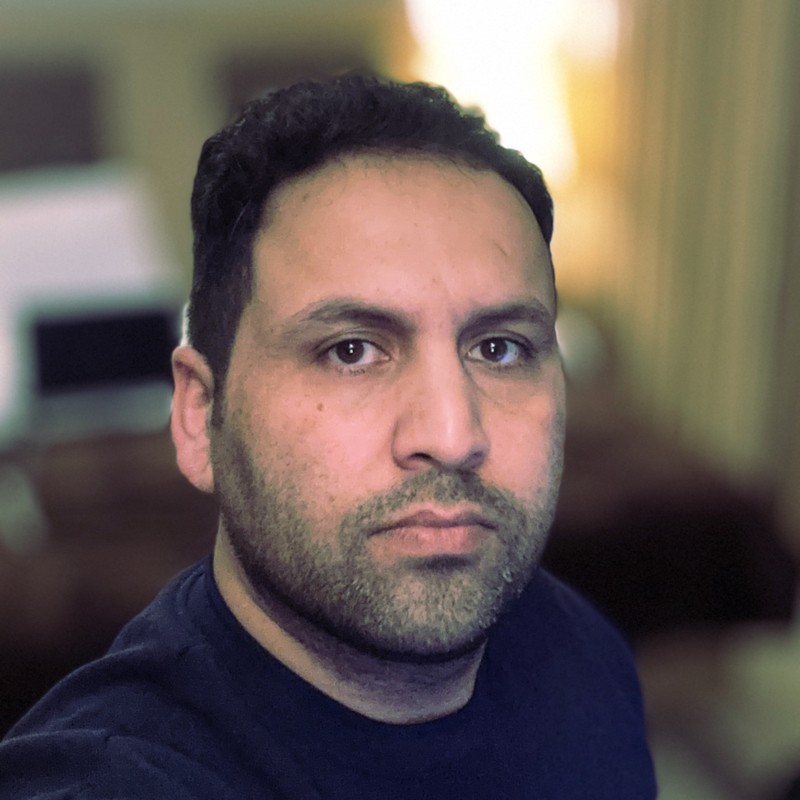 Ahmad Shah Adami an experienced educator and subject matter expert, has been teaching students online for 8+ years. With a passion for education, Ahmad Shah Adami is dedicated to helping students achieve their academic goals through engaging and interactive online classes. He usually shares the best online courses from top online course providers like Coursera, Udemy, and Skillshare.