In this article, we are going to reveal some significant details about Coursera fees and the overall pricing model of the Coursera platform.
Coursera Fees
Everything amazing comes with a price; the same is the case with Coursera. The multitude of courses offered by the platform is of course significant, but there are some rates and prices that one has to follow. Coursera fees are charged to support the instructors which are there to enlighten you as you develop new skills. Compared to a formal educational degree, Coursera courses offer you a variety of pricing and fees depending on your area of interest. If you are seeking to develop your learning habits through this platform, it becomes very important to get an idea about the pricing model.
Course fees vary with respect to the categories of the courses as well as degrees available over the platform.
You can claim refund services right in the first two weeks of your enrollment.
Financial aid services and scholarships are also available as alternatives for fees if you are unable to pay the fixed amount.
Free courses are a good way to explore whether you want to pay for a course as it gives you an idea about the overall quality of courses available on the platform.
Variance in Coursera Fees
One thing which you need to learn is that not every course is going to have a unified fee on the platform. The course fees differ in light of your requirements. As this platform is open to all sections of students coming up with diverse courses. Some courses are entirely focused on specialization, while some are there to enhance your already developed skills.
Also Read: Accelerate Your Career with Coursera Certificates in (2023)!
In the same way, when it comes to a degree, the pricing once again becomes different from any of the individual courses you can seek on the platform. There is a price range often given on Coursera. This range varies from high to low and alters as the course length keeps on changing or the institution which offers a particular course at your web door.
Categories of Coursera Fees
As we have mentioned that multiple options are available for the learners to strengthen their learning abilities, therefore depending on those abilities, there are certain categories offered on the platform.
Coursera Individual Courses Fees
This is the most common type of fee charged by learners. In fact, as a learner who is enrolled in a particular course to strengthen their learning abilities, individual course fees are offered. Usually, there is a price range that assigns varying courses varying prices depending on the particular area of study. There is a lowest to highest range in the case of individual courses. The prices for individual courses begin at $29 and they can often exceed $150. In the end, the area of interest plus the institution is what decides the pricing for standalone courses.
Coursera Specialization Courses Fees
On one hand, some courses serve to impart newer skills for the sake of professional vigor. On the other hand, certain courses are introduced by Coursera to strengthen your already developed skills. For example, if you are a programmer who wants to increase their grip on neural networking or data sciences, you are offered exclusive courses by the platform. These types of courses are an advanced extension of the already existing courses. As you get to find an in-depth view of multiple existent concepts, these courses are a bit more expensive than common courses as they are aimed at a very different batch of learners. There are monthly offers that allow you to attain specialization by becoming a part of peculiar courses. The fee per month ranges from $40 to $80 as a whole. Once you select a course, you can pay monthly fees in light of the time span required for specialization.
Coursera Professional Certificates Fees
This fee is often charged from the learners who are newbies. Many new learners on the platform often prefer to take free courses because they are testing not only the quality of the education on this online platform, but they are also testing their compatibility with this mode of learning. Many successful learners often find it feasible to get a professional course after completing their particular course. This definitely needs an upgrade in their plan but depending on the nature of the course which is offered, the upgrade plan varies. The certificates awarded to successful learners are often given at varying rates. Though most such certificates cost almost $40-$70 dollars at most and if there is an extensive course then it often reaches up to $99.
Coursera Degree Related Fees
Sometimes responsibilities bind you to the solid ground to an extent that you are unable to attain a formal degree in an organized setup. Though the formal connection ends due to other responsibilities, the quest for quality education never ends. For such individuals, Coursera brings degrees in the discipline of their choice. The best part about the degree modules introduced on the platform is that each and every one of the degrees is completely remote and online. So, depending on the choice of major subjects constituting your degree, the prices vary. Compared to individual courses, the degree fees are comparatively higher because of the time duration and the number of subjects involved. You can first select the degree of your interest from a vast catalog and explore your ideal university. Based on that selection, the fees reach up to a mark of $25,000 starting from a $10,000 range.
Significance of Exploring Coursera Fees
If you are planning to earn a degree or complete a specific course with Coursera's aid, it's very important that you get an understanding of the fees coming along with the courses. This helps you to select the right kind of course or degree in light of the budget in hand. You are also able to find the right kind of degree which matches your budget or if you are hoping to take a course, you can save just the right kind of amount to make things run smoothly. Quite often, when you are already mentally prepared to pay for a course, it makes things easier for you. It also prevents you from fretting over any additional charges as you get a clear idea about the overall expense once and for all.
When we say that Coursera is an ideal platform, we mean every bit of that. The reason behind that is its friendly user experience when it comes to money. Unlike many other platforms where you are uncertain about a refund as once you invest your money in a project, this platform is very clear regarding its refund policy. Concerning the nature of the courses available on the platform, the policies alter as well.
For individual courses on Coursera, there is a set limit of a full refund within 14 days of enrollment. In other words, if you have enrolled yourself in a course but feel that it's not up to the mark, you can get a full refund in two weeks once you submit a refund request after withdrawing yourself from the course.
When it comes to specialized courses, you are again able to demand a full refund within two weeks of enrollment. However, if the time span of a course is two weeks then you won't be able to avail this opportunity as you can only demand a refund in the initial three days.
When you are aiming to acquire a professional certificate, go for the full refund only if you have accessed 10% of the overall course content containing lectures and assignments. Once this limit exceeds, there is no refund.
When it comes to asking for a refund while enrolling in a degree, you have to contact the university management within the first three days because as time passes, the policies get stiff. It is suggested that you should try contacting them at your earliest convenience since every university has a different policy associated with refunds.
Also Read: Maximize Your Learning: Coursera Free Courses That Are a Must in (2023)
Can't pay Coursera fees? Alternatives are there!
It is an accepted fact that not everyone can manage to submit the fees for the courses because of financial constraints. So, Coursera provides alternatives to such deserving students.
If you are aiming to take a certain course; either personal or professional but can't manage the fees, an option for financial aid is provided at the bottom of the course description. This feature is provided to support your learning journey without any hurdles. You can simply submit an application and there are certain questions about your financial situation. Once answered, you can submit the application. After that, it is reviewed by the team and if approved you can take the course absolutely free.
If you are pursuing a degree through Coursera but cannot manage the expense, there are a lot of scholarships available for the accomplishment. For that, you have to actively keep on checking the official website of the university from which you are aiming to pursue the scholarship or some organizations. As soon as you get your hands on one. Apply to that, and follow up with the documents. Once approved, you can complete your degree without any financial strain.
Frequently Asked Questions

Why are Machine Learning courses very expensive on Coursera?
It is quite simple. Coursera has developed the payment module in a way that is directly influenced by the institution providing the course instructor as well as the market demand. Since Machine Learning courses on Coursera are legit and comprehensive so they are naturally more expensive than other courses. Though there are some beginner level courses which are cheaper. You just need to sort them out really well.
What is the deadline for fee payment on Coursera?
It varies with the nature of the courses/degrees you are taking. If you are taking a professional certificate through a free course, then you can pay in the end when you finally want to access the score. However, specialized degrees can only be accessed after payment. In the case of a degree, you are provided a deadline by the university itself either on the official website or on your email registered with Coursera.
How can I choose a course which is worth my money?
It's pretty simple. Past reviews are a very great way of analyzing the overall impact of it. Often ratings are indicating quite well. Alongside that, Coursera also hand-picks the best courses for you based on your interest. You can also find out the best courses which are cost-effective by viewing the instructors of the courses as this helps a lot in ascertaining the nature of the course.
Will I have to separately pay the instructor for obtaining assignments/course content?
No, you make a one-time payment on the platform which is clearly given alongside the course. This payment includes all the charges for availing of assignments and other course content. Once you pay the fixed price, you don't need to pay anything but all the course content becomes automatically accessible to you.
Conclusion
Quite often students show their reservations about the high rates of courses available on the platform. If you are a newbie who is still wondering to become a part of the platform and fretting over the rates, it is advisable to go through the free courses first. Taking the free courses helps you a lot to decide whether you want to spend your money on a particular course. Besides, Coursera also gives you timely financial aid services and various scholarships are also available. So in the end, your expense through Coursera turns out to be quite low as compared to what you will be paying in some high-ranked universities of the world.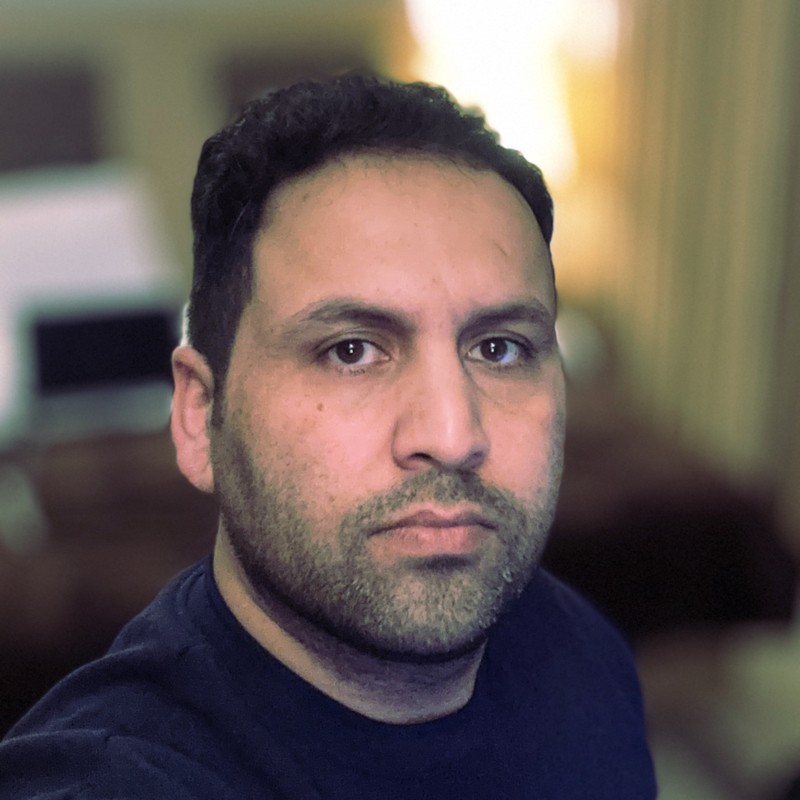 Ahmad Shah Adami an experienced educator and subject matter expert, has been teaching students online for 8+ years. With a passion for education, Ahmad Shah Adami is dedicated to helping students achieve their academic goals through engaging and interactive online classes. He usually shares the best online courses from top online course providers like Coursera, Udemy, and Skillshare.