Coveting unlimited access to Coursera courses is natural because of their efficiency, so Coursera Plus gives you a complete picture of this amazing platform.
Key Points

Coursera Plus is a premium plan from Coursera that gives you access to 90% of the overall courses present on the website along with an unlimited number of professional certificates.
Courses belonging to the Coursera Plus domain are offered by top-notch universities and there is an intense procedure for completion based on your professional training.
There are three alternative plans for purchasing Coursera Plus: monthly, annual, and single-course purchases to facilitate learning.
Coursera Plus makes your training exceptional by bringing global experts which train learners about the latest standards and tools of skill development.
In this article, we are going to reveal the mystery associated with Coursera Plus and its benefits.
If you are already familiar with Coursera, then you might be well aware of the fact that it offers accessibility to some of the exclusive skill-enhancing courses. Though for personal usage, Coursera can be a great option to consider but when you are stepping forward in the professional jungle, you have to be fully prepared for its challenges. Coursera's beginners' courses provide you an insight into the never-ending domain of skills. Of course, excelling in multiple skills depends on your strength and financial power.
Also Read: 7 Top Coursera Web Development Courses To Enroll In (2023)!
For the curious souls who don't find Coursera's limited courses enough to quench their thirst for skill-building, Coursera Plus is the best alternative being a premium plan from Coursera that provides you access to some of the finest and unlimited number of courses meeting up your professional needs. As you purchase Coursera Plus, the accessibility to 7000+ courses comes side by side as a bonus. Plus, all the courses range from the beginner's spot and eventually terminate after bestowing you with the skills of an expert in advanced understanding associated with a specific area of knowledge.
Gems Associated With Coursera Plus
Coursera Plus not only lays down 90% of its exceptional courses at your professional service, but the courses are not just wrapped in the paper of skill training. There is a lot more to discover as you open up the package of surprises provided by Coursera Plus. Here are a few things that come along with Coursera Plus courses:
Specialization Series
Most of the specializations over Coursera comprise more than a single course. These courses are ordered in a systematic pattern to give you a series encompassing the concept of specialization.
The specialization associated with different categories comes in handy along the individual courses. Whatever skill you want to specialize in, just say the name and let yourself delve into multiple sorts of specializations offered in them. From Google to Meta, who's not there to make the deal of specialization easier for you?
Unlimited Certificates
Certifications are what make technical learning credible. With Coursera, you have to plan a professional certificate right after the successful completion. So, Coursera Plus saves you from this effort. Over here, you are given certificates without any need to purchase them again and again.
Just enroll yourself in a course, take up the assignments and challenges associated with the course, give a big-fat exam concerning the course, and get that professional certificate right at the moment. This is what makes Coursera Plus an ideal purchase plan; as you are boosting your learning skills, the certifications are adding up their value to highlight your progress in that specific domain.
Guided Projects
The guided projects of Coursera Plus are especially famous because they relate you with other learners and give rise to the collective learning perspective. With innumerable courses and their respective tutorials, you are able to establish authority over a certain area.
Besides, your peers on Coursera also get to know about your ideas associated with a specific skill. Got a query? Just discuss it anytime with the wider Coursera community of learners who are always there to provide you with multiple dimensions of a single idea.
Coursera Plus: A Key to Strengthening Your Career Grip
Tracy Walkrose was a housewife back in 2015, catering to the needs of her three children when she explored Coursera while surfing the Internet. The idea that it was built for learners belonging to any category intrigued her a lot. The fact that she could gain professional experience once again right after being a stay-at-home was a bit strange to her, but she decided to give it a go.
After taking a few courses in graphic design on Coursera, she eventually moved toward Coursera Plus and this changed things for her quickly. Now, she knew that she had to build a career out of graphic designing, so she took several graphic designing courses and specialized eventually. Today she's managing a graphic designing and illustrations business and has worked for multiple clients throughout this period of learning. She states:
"Previously I had no idea how those things worked. I had always carried a penchant for drawing and when I started taking the courses one after the other, this just went in quickly flow and suddenly I was this specialist working for many packaging brands and a cosmetic company. It felt that Coursera Plus had held my hand and showed me a way to be self-sufficient." 
Tracy's success story is not the only one which is known to be an outcome of relying upon Coursera Plus. There are a lot of other experts who have tried and are still trying Coursera Plus to speed up their career growth. Coursera Plus is shaping up its careers because of the variety of features it offers to aspiring learners. There are a number of reasons behind this:
Job-ready certification
Since Coursera Plus is an exclusive professional platform built for professionals, things move differently over here. The specialization certificates given by the end of the course completion have a professional touch to them and are highly valued in the job market.
The reason is simple: when you choose Coursera Plus, you are given access to advanced-level courses which train you according to the pattern of large-scale corporations and business organizations. Overall, this leaves a very positive impact when you are holding a certificate that says Microsoft, Google, or Meta in its introduction.
Command on Trending Topics
ChatGPT has turned out to be a sensation today. The advanced algorithmic gameplay is becoming fascinating for the entire world. However, Andrew Ng's professional-level specialization is not going to deem this progress any special because this is what the learners find every other day when they become a part of an exclusive advanced-level course. They do not just find out the theoretical implications but the hands-on training imparted to them builds their professional craft in a way that they no longer become surprised by advanced training and its outcomes. On the contrary, they are a part of the teams doing such wonders once after achieving the official certifications.
Training from the Absolute Best
When it comes to professional training, everyone wants to be trained by infield experts. Coursera Plus grants you the availability of this expert-led training. Some of the global leaders who are already accomplishing all their professional goals take their powerful experiences as examples and train a young lot of learners.
This strengthens the process of learning as a whole. Besides, as learners are able to train professionals, they are able to make a rough assessment of their collective strengths and weaknesses upon which they can work later on.
Also Read: Maximize Your Learning: Coursera Free Courses That Are a Must in (2023)!
Difference between Coursera & Coursera Plus
A number of learners often ask the question: what distinguishes Coursera Plus from Coursera? What aid the criteria of differentiation between the two, so here are some interesting facts about what keeps Coursera Plus separated from Coursera.
| | |
| --- | --- |
| Coursera | Coursera Plus |
| Suits individual learners who want to get a basic grip on the skills. | Exclusively built for professionals who want to explore more apart from what they already know. |
| Limited courses are available with partial availability to the official course catalog. | Almost 90% of the courses on the platform; which makes it 7000+ courses altogether are available to learn and get yourself trained in. |
| One has to pay for the certificates after the completion of the course. | No payment is required and unlimited certifications are available after a one-time plan purchase. |
| A probability of recognition by the professional community after course completion because of the basic nature. | Since most of the courses available as part of Coursera Plus are listed in the form of specializations, so extensive training lets you create a successful professional identity among the professional community. |
Coursera Plus has three different modules of payment which makes it affordable and budget-friendly for all learners.
This is the monthly purchase plan where you are supposed to buy unlimited access for 30 days after a payment of $59. Once the subscription ends after a month, you can renew your purchase. This purchase gives you access to the exclusive courses put forth by global business leaders like Meta & Google.
If you are not a 30-day person, then the annual plan feature is there to lure you. In fact, it is more budget-friendly than the monthly plan. At a cost as low as $399, you are able to access all the advanced level courses on Coursera with unlimited availability of professional certification. This is better than the 30-day plan because of its budget effectiveness.
Single Learning Plan
Though not involved in the Coursera Plus plan, this is ideal for the newbies who want to test the platform first and then go for the premium plan. Usually, you are given access to a single skill and after completion or after selection, you are given a professional certificate at a cost ranging from about $49-$79.
Apart from these plans, a 7-day free trial is also available intended to enlighten the learners about the platform as a whole. They can find out the nature of the courses and can then move to purchase. If they are not satisfied with the quality of the courses, the trial can be canceled anytime they want.
Frequently Asked Questions About Coursera Plus

Can I enroll in multiple specializations through Coursera Plus?
Since Coursera Plus provides you accessibility to multiple courses. Therefore, you can conveniently apply to the type of courses that you deem interesting per your interests.
How budget-friendly is Coursera Plus?
Coursera Plus plan is intelligently laid out to make your learning needs easier. The pricing is actually very suitable as you get access to an unlimited number of courses through the plan. Single course purchase however makes the expense up to $1500 annually compared to the $399 of Coursera Plus.
What is the process for a course refund through Coursera Plus?
Since you pay as a whole to get access, when a course doesn't deem suitable to your needs, the procedure for a refund is simple. You can apply in the first two weeks after purchasing the plan and 5% of the overall purchase will be refunded to you. Though, it is suggested to try a single course from Coursera Plus at first because it will save you from the pain of getting yourself involved in the refund process.
Conclusion
Coursera Plus is a premium plan offered by Coursera apparently. However, if all the facts are checked, Coursera Plus is budget-friendly and very impactful in giving you professional expertise. With the unlimited number of certifications and accessibility to top-level professional training, your capability as an expert strengthens thus making you an ideal candidate for the workforce.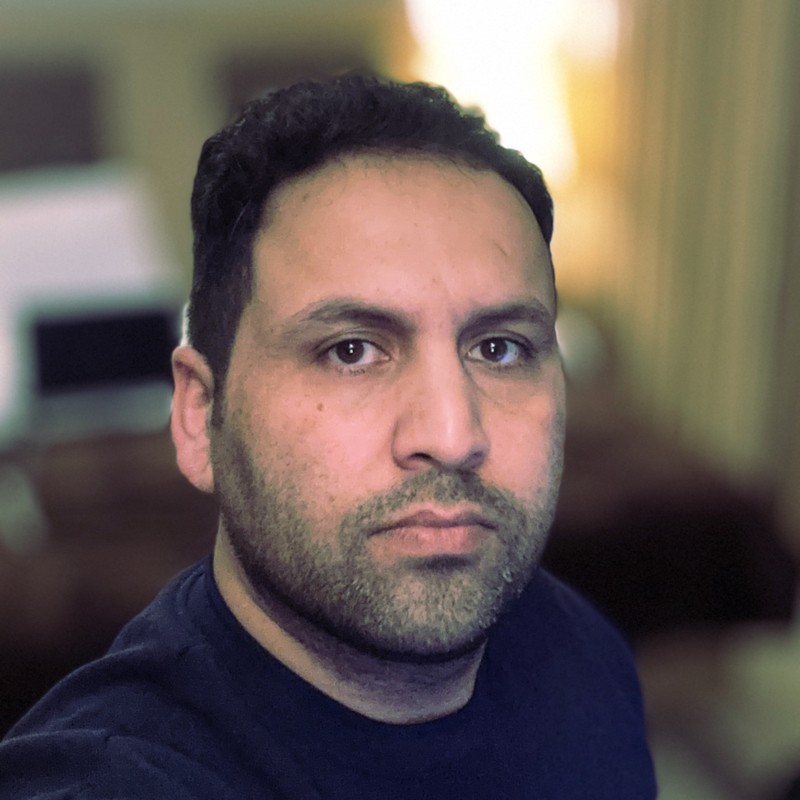 Ahmad Shah Adami an experienced educator and subject matter expert, has been teaching students online for 8+ years. With a passion for education, Ahmad Shah Adami is dedicated to helping students achieve their academic goals through engaging and interactive online classes. He usually shares the best online courses from top online course providers like Coursera, Udemy, and Skillshare.