Coursera music courses are convenient alternatives to acclaimed musical schools to achieve rhythmic mastery in the world of melody.
Key Points

Coursera music courses offer a professional-level understanding of the rhythms, patterns, and melodies associated with different forms of music.
Coursera music courses are detailed with significant tutorials amplifying the musical impact.
Based on the significant area, the expertise is provided to the required musicians.
Coursera music courses are very comprehensive when it comes to the description of various forms and styles associated with music concerning the development of music.
In this article, we are going to unravel the top seven Coursera music courses which are known for their exceptional course content as well as the training which offers young learners more than enough experience to practice various forms and techniques while innovating rhythms in the world of music.
Coursera Music Courses
Music is considered to be the delicacy of the soul. Rhythms, patterns, and melodies have always been integral to human history. In fact, in the ancient courts, musicians were exclusively employed to entertain the king and his courtiers. Of course, like everything else, music has progressed forward suiting the needs of the age. Today, newer forms of music have been introduced. Alongside, technology has made it easier and simpler for conventional learners to learn using a blend of old music forms and newly created technical methods of mixing and arrangement.
Also Read: Coursera Plus: Transform Your Professional Skills For [2023]!
Coursera music courses are lifting up the spirits of amateur learners who are unable to give their music interest a full time when it comes to professional training. These courses are providing the latest tenets of music theory available to all. Coursera music courses are exceptional in their approach as they enable young learners to master various forms, styles, and patterns of music. Furthermore, you are trained by professional experts which can also aid you to kickstart your own music production services right after accomplishing courses.
7 Top Coursera Music Courses
Though innumerable courses are available on this brilliant platform, here we will be describing the top 7 Coursera music courses which are for everyone; ranging from beginners to advanced learners.
Offered by the students' hot favorite Edinburgh University, this course opens a window to the actual world of music and its basic principles. Relating the centuries-old music theory, comprising notations, rhythm, and pitch with modern Western music, the instructor provides you with a wider lens to adopt various styles and standard conventional forms for experimentation.
The course content equally involves music-related analysis where the learners are supposed to analyze different styles and forms of Western music. This analysis is carried out after following the foundational principles of Western music. As you move to the secondary level, you are taught the difference existing between the collective forms and the ways of their production. By the end of this course, the learners are able to not only master the Music Theory but also apply it to innumerable forms of music and differentiate the rhythm and bass associated with a particular kind of melody.
From understanding the aesthetical side attached to music, this particular course takes you to the technical side of music interpretation. Offered by the California Institute of Arts, this course comes with a variety of sections. Each section is predefined and takes both the aesthetic and technical impact into account. As you begin with the course, you are given an extensive idea about various styles associated with music and their differentiating pattern. You learn about various forms of music,  and every form's distinguishing features are explained by making you trained on analysis-based learning.
Starting from ancient music, you establish the cords with the classical forms and then move to the variety of modern styles which have evolved over time including jazz, pop and folk, and contemporary. This course is exclusively built for musicians who are trying to learn about compositions in various forms. The assignments of the course include training over the two voices and harmonic functions associated with melody. Afterward, you move to official composition using the aid of notes and forms. As you finalize your learning strategies, you are able to compose music through your own imagination and of course with the rightful implementation of Music theory in form.
This course is a full-fledged specialization. The course is made for professional learners who want to adopt the career of music producers after finishing up their specialization. This course is offered by the Berklee School of Music. The course highlights the technical impacts of music production including sound recording and arrangements. Besides, studio basics are also a part of the course catalog.
As you begin taking up the norms of the course, you are provided with the first session involving audio recording and audio editing. If you are wondering about the right types of instruments for that, the course gives you a checklist of all the top audio editing tools. Meanwhile, you are also made aware of the specifications associated with sound design. For this purpose, reference tracks and musical tones are provided to the learners which are then analyzed in different sound setups. The final topics of this course are very comprehensive where several principles associated with musical mixing with the help of Pro Tools and the concerned editing are taught through one-on-one tutorials.
Compared to the past, now the music industry is growing and turning out to be a lucrative business for related individuals. If you have the required skills in you, then you can make the most out of this course by learning the right way, to begin with an exclusive business of music production. Introduced by Berklee, this course covers the commercial and technical sides attached to the business of music. You are not only taught the impactful ways of music production but how to sell it in the market or seek other talented artists as well.
The introductory fragments of the course consist of establishing your expertise in the business market. The learners are taught the correct use of social media to establish their identity as noteworthy singers or musicians. Not only this but the potential ideas of crowdfunding and the right strategies to do so are also provided to the intrigued learners.
The course content is divided into two facets: One is where you are able to establish yourself and develop your identity as a renowned musician or singer. The secondary side allows you to understand marketing relationships which eventually leads to impactful contract security. Further information is provided in the form of contract types and copywriting acts regarding music production which needed to be learned by the music owners.
No matter how many new forms are explored by creative music artists, classical music holds the prime status, and attaining mastery in it is indeed the foundation of your musical understanding. Of course, the modern forms have a clear-cut difference from the neatly trimmed and arranged melodies of the past. This course traces the journey back to that era when subtle tones were considered ideal for the production of music.
Offered by Yale, this course is pretty simple and short where the past melodies are presented to the learners. You are given technical training from the works of some of the past pros. You get to explore the works of Mozart and Puccini. Their symphonies are analyzed and reanalyzed multiple times to provide you with the trials and tones required to interpret the standard. As you reach the final stage of the course, you are given the assignment to come up with a fine analysis of a symphony of your choice according to classical standards.
Music teaching is an exceptional career if you want to make your hobby into your full-time job. Being a musician is different than taking up the job of a music teacher. This course enlightens you about the core concepts related to music teaching and what more you need to do in order to obtain expertise in this domain. As the name specifies, this course is exclusively developed for professional musicians who have a fine understanding of the basics of music.
At the beginning of the course, you are educated about a professional toolkit to educate young learners. You will also be given an opportunity to develop strategies that are going to be helpful for the students. This course covers three disciplines: songwriting, music composition, and music arrangement. With the help of reference-based musical files, you are trained to incorporate the right musical notes in light of the apparent styles. The course terminates by teaching you active methods for songwriting using tonal and rhythmic patterns as a reference.
If you ask professional artists about their favorite musical instruments, you will find one without any hesitation; The Guitar. This amazing musical instrument is loved by everyone and playing it seems like a dream. This course is significant to help you in becoming an expert guitarist in no time. All thanks to the professional tutorials offered by Berklee, you start with an understanding of the cords and string mechanism.
While taking in the working of the strings, you learn about the music notation system, names, spots of various essential strings, and chord diagrams for basic level playing. At the second stage of the specialization, the art of apt fingerpicking and strumming strategies are made clear along with their associated patterns. As you end up with the tutorials, you are able to play a lead sheet using all the earlier learned strategies.
Frequently Asked Questions About Coursera Music Courses

What is the average duration of most Coursera music courses?
Most of the Coursera music courses have a duration ranging from 22 hours to 66 hours. Some might take up to a week or three weeks. However, those with tutorials are short and comprehensive.
What prior music knowledge is necessary for specialization-related courses?
It varies from course to course. Depending upon the type of specialization you want to achieve, the course description highlights the prior knowledge. Furthermore, you are also clarified the level of professional expertise that is required for the course accomplishment right in the description.
Do I need studio-related training while taking up Coursera music courses?
No, most of the courses are aimed to develop an understanding of the modes of functionality in a studio format. So, there is no specific need to explore it on your own as your course instructor is going to make it easy for you. Nonetheless, you should have access to the technical tools and studio-based equipment to work in light of the course-associated tutorials.
Also Read: Coursera for Teams: Create A Team Of Experts In [2023]!
Conclusion
Dreaming of being an expert musician isn't wrong. All you need to keep in mind is the immense level of training that comes along with the dream. Coursera music courses make it easy for you to turn this dream into a reality with the help of its top-notch professional-level training. When experts of the music world gather together, it makes music comprehension easier for you and you are able to interpret the significance carried by trills, melodies, and rhythms on a professional level.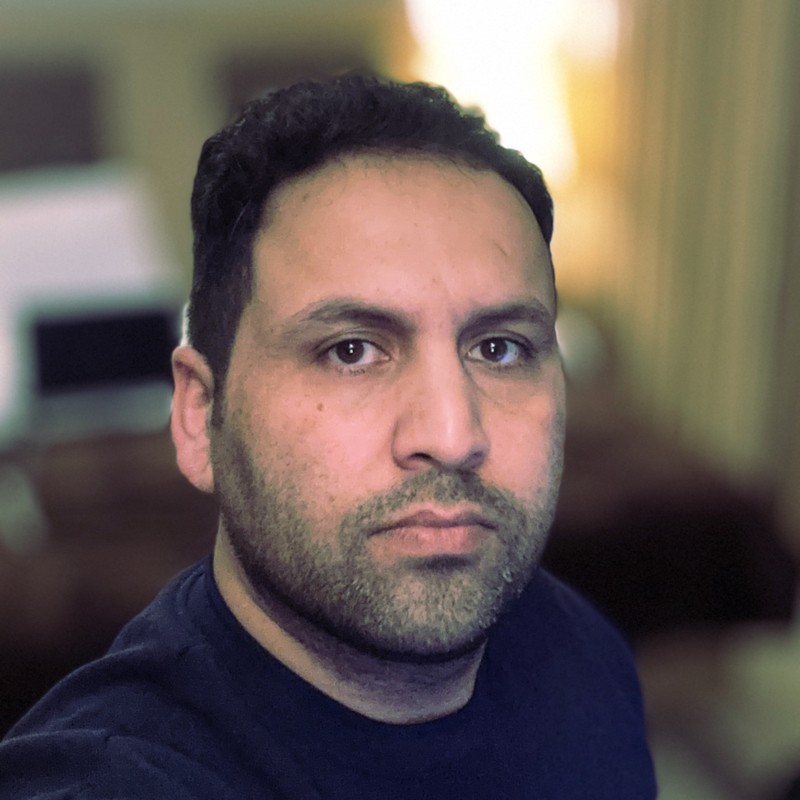 Ahmad Shah Adami an experienced educator and subject matter expert, has been teaching students online for 8+ years. With a passion for education, Ahmad Shah Adami is dedicated to helping students achieve their academic goals through engaging and interactive online classes. He usually shares the best online courses from top online course providers like Coursera, Udemy, and Skillshare.