Andrew Ng: He is credited for the initiation of Coursera and is also a renowned instructor on the platform, his years of expertise are enclosed right in the form of some exceptional Coursera Andrew Ng courses.
https://www.coursera.org/courses/andrewng/
Key Points
Every year Andrew Ng initiates some amazing courses hailing from the domain of data sciences in which multiple learners enroll themselves.
This year top seven courses in Artificial Intelligence and Advanced Machine Learning are preferred by the tech community worldwide.
Each and every course is specifically designed to suit young developers and programmers who aim to gain expertise in the field of AI.
With interactive course schedules, lesson specifications, and topic listings, you get to find out the stages of development from beginners to advanced levels.
Why Choose Andrew Ng Courses?
If you are an aspiring computer scientist who aims to take over the advanced areas of machine learning, Andrew Ng's integrative courses on Machine Learning, Deep Learning, and Algorithms Understanding can help you a lot. There are multiple reasons for believing in the supremacy of Coursera's founding fathers. Firstly, his years of experience are evidence of his craft because he has been named one of the most influential computer scientists of the 21st century.
Besides, his knowledge of the AI world has played a vital role in the development of many advanced models which are shaping the dimension of modern AI. In fact, over time he has not only offered his knowledge but has funded projects which are considered revolutionary in the world of computers. His biggest achievement over the years is not just Coursera but Landing AI, which is believed to be crucial in promoting SaaS marketing. So, if you are looking to start your Coursera journey, it would be great if you begin right from the page of the founder.
Also Read: 10 Powerful Ways To Describe Your Startup Idea
Top 7 Coursera Andrew Ng Courses 2023
Innovation is altering the course of modern Computer Science. Every year, a new area in the alluring world of computers stands tall to amuse aspiring professionals. So, if you want to take your computer journey forward, here are the top 7 Coursera Andrew Ng courses that can take you forward. Though some of the courses might be a bit hard for you, Andrew takes up the lead and gives you a bittersweet ride of the computer world.
If you find someone saying that 2023 is the year of AI, believe him immediately. The reason behind that is the fast-growing use of AI in ordinary life. In fact, with the advent of ChatGPT model 3 and Character AI, the masses are getting attracted to the AI domain. Everyone wants to learn about this area of surprises which leaves everyone flabbergasted.
This course with a 4.9 rating can be considered as your vantage point if you aim to understand the AI world from the beginning. This course module is very comprehensive and covers not just the basic terminologies associated with AI, but tells about the advanced neural networks and the ethical use of AI in the social as well as cultural domains. Furthermore, you also get to explore the categories of machine learning associated with the integration of AI systems in professional domains.
This is the absolute favorite of many computer scientists because, with the guidance of Andrew Ng, this course reveals all the strange riddles of the computer world. This course is ideal for beginners who want to explore the mechanism of the AI world. With the help of ML model building, you can learn to develop both linear as well as logistic regression models for commercial usage.
After a few initial lessons, you step forward to the advanced level of neural network development whose foundation is grounded in TensorFlow and you know that's the most intelligent level of model development. This course has also the required prestige attached to it because both Stanford University and Andrew's learning platform Deep Learning have joined hands to give this amazing course to the world which covers basic model development as well as anomaly and cluster detection in the developed models.
Neural networks are an essential fragment of artificial intelligence. Understanding and developing them is the key to revolutionizing AI. With the help of this course, you get to learn basic to advanced-level Machine Learning Algorithms, and their significance in the development of advanced-level neural networks.
Besides, it covers the relationship and learning of Python which plays a key role in setting up an integrated AI networking system. This course is also regarded as vital as it helps in understanding the development of already existing neural networks and the role of Artificial Neural Networks in setting up advanced AI modules. This course is significant for advanced-level developers who want to make a career out of AI.
If you are specializing in Deep Learning, then this course can help you a lot because it is an extension of conventional Deep Learning. You can learn to develop basic to advanced-level specialized models which are used in daily life.
Beginning from a comprehensive understanding of the sequence models which are incorporated for the development of chatbots and various helpful services, you can attain a grip on the development of recurrent neural networks. This is especially important if you aim to be a chatbot developer. With the help of advanced Language Modelling strategies, you can achieve command in comprehending LSTMs and GRUs which help develop basic-level interactive models. This course is mandatory if you aim to explore the learning domain of AI.
Just as the name suggests, this course is significant for advanced-level developers who are getting to understand the AI world. From understanding Python, Advanced Machine Learning, and the development of Artificial Neural Networks, this course takes you to interpret the core concept of algorithms involved in development. As the course begins, you will understand the problem-solving strategies associated with neural networking till the development of recurrent neural networks. This course gives you an insight into modern algorithmic learning by providing you with details about the models of regression including both logistic and linear regression. Furthermore, Machine Learning Innovation is another fascinating fragment of the course design.
If you are a data scientist who wants to sort out feasible and technical solutions to real-world issues, this course can be highly helpful. This course is multilayered and is offered in steps. In the beginning, you get to learn about the basic Machine Learning strategies and then you move forward to the development of the models of regression. This course gives you access to three of the most modern languages and models including Python, Scikit, and NumPy. With the help of these language libraries, you can get a wide understanding of Machine Learning Innovation. Powered by Python, you can further gain skills in developing modern neural networks and can explore the ways through which AI-developed applications can transform the real world.
Data is the key to the technology. Every new technology is modeled according to the latest innovation in data. This specific course gives you a comprehensive overview of the data pipeline establishment and introduction to the latest metadata tools. With the help of the latest strategies, you can explore modeling strategies and project scoping.
In light of the algorithmic patterns, you can learn to develop integrated systems and validation of datasets. Furthermore, the course is specifically intended to develop, deploy and describe datasets and prototypes which can, later on, be improved according to the latest algorithms. This course is ideal if you intend to develop large-scale data systems for social and professional use.
Also Read: Unlock Your Potential:  A Complete Coursera Guide for (2023)!
Frequently Asked Questions
Are these courses free?
Since these courses aim to explore direct data science, therefore they aren't free at the moment. However, these are designed in an order which is affordable for a specific set of learners. Plus, the greatest advantage is that all these courses also offer financial aid which means if you are unable to learn advanced tactics of computer science, you can always go for the financial aid option. There, after a comprehensive system of verification, the management can offer you the required aid to avail.
What is the average time period?
Many of these courses run over a period of a month. Some courses also extend to six to twelve weeks depending on the area of specialization. However, each course provides you with an interactive schedule right before the initiation which helps you understand your learning progress with each week.
Are these courses area specific?
Well, the good news is that Andrew Ng teaches globally which means anyone can enroll in these courses depending on their area of interest. The classes are 100% remote and you are taught without any constraint of place right according to your schedule.
Conclusion
Every year various courses are offered by Andrew Ng exclusively. This year these seven courses are considered to be the ones that are going to become a hot cake for all the tech-savvies out there. The greatest benefit is that you not only learn the tactics of tech with greater convenience but you are also able to take guidance from the pro of the field. When things come right from the computer genius himself, you have to believe that there's no way for you not to excel in the world of computers.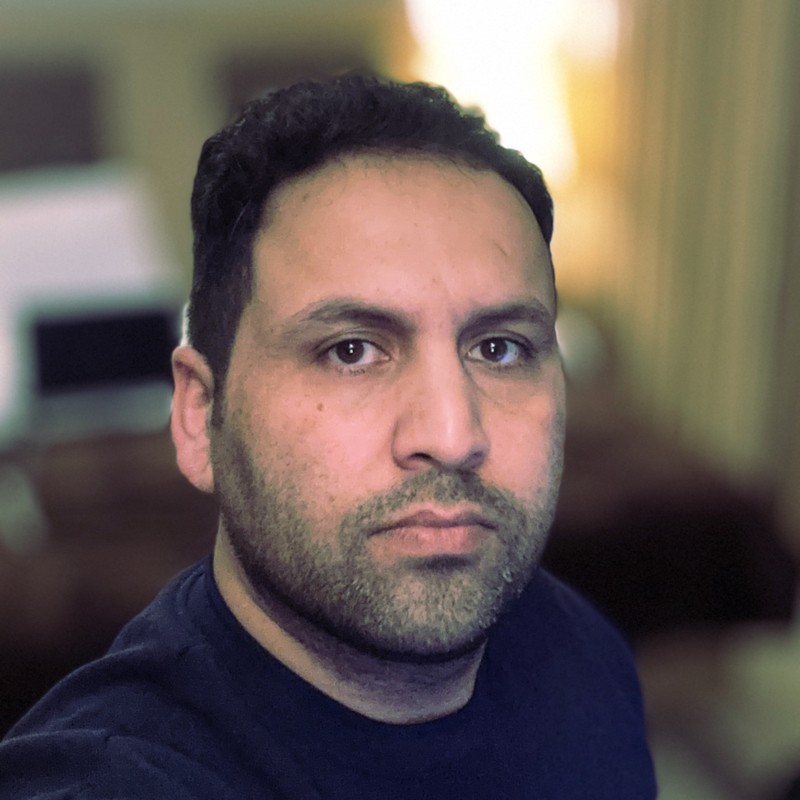 Ahmad Shah Adami an experienced educator and subject matter expert, has been teaching students online for 8+ years. With a passion for education, Ahmad Shah Adami is dedicated to helping students achieve their academic goals through engaging and interactive online classes. He usually shares the best online courses from top online course providers like Coursera, Udemy, and Skillshare.