Coursera Free Courses: If you are exploring the way to develop your learning skills, Coursera free courses are a good start to initiate your learning journey because of their authenticity.
https://www.coursera.org/courses/free/
Key Points
Coursera offers innumerable free courses to get a better idea about the learning platform and develop interactive learning skills by exploring the areas of interest at no cost.
Personal development is the most popular area among learners as many learners aim to build their confidence, personality, and individual skills.
Though the course material is free when it comes to Coursera free courses, yet, you need to pay if you require a completion certificate.
You can register for free courses by simply signing up on the platform and then browsing through the free courses of your choice.
Coursera Free Courses
When the pandemic knocked at the world's door, conventional patterns of learning also saw a transition. This transition turned out to be exceptional for the active learners who were still contemplating finding out newer strategies and Coursera introduced a lot of exceptional courses at that moment. During that period, Coursera not only opened the pathways of learning with its innovative and multiple courses but also introduced various free courses for the masses. The free courses over Coursera are indeed bliss for the newbies who are still making up their minds to learn through this platform.
Also Read: Discover the Top Coursera Courses Trending in (2023)
Coursera offers free courses in multiple disciplines and you can always check the availability of popular free courses if you are seeking to use the platform and check the genuineness. The best thing about free courses is that you can explore all the basic features of the platform and can gain experience by enrolling yourself in the course of your choice. It also helps you to ascertain whether you can manage to build your skills in an online deriving. A number of aspiring learners prefer to enroll themselves in the free courses at first to assess their experience and the learning concepts and if the courses match their expectations, then they move forward to accept the paid courses on the platform.
The Hot Cakes of Coursera
Though Coursera offers multiple free courses belonging to every single area of interest, every month some hot favorite free courses are being offered on the platform. Coursera hand-picks these courses for you because of their popularity and the learning experience of other learners. You can sort out the most popular one in each category as well as overall favorite free courses are also present on the platform.
There is an extensive category from which free courses are usually offered, but the most favorite categories of the learners are the following:
Personal development
Finance & Management
Data Science
English Learning
Theology
Health
Psychology
Politics
Science
Well, we have run a deep analysis on the hot-cakes of Coursera and have curated seven perfect free courses which can be considered as your starting point in learning.
If you are sorting out the foundation of your learning experience on Coursera, this particular course is the ideal one. In fact, every new learner who begins their journey on the platform takes their grand start from enrolling in this course. Offered by Yale University, Professor Laurie Santos takes you on a journey of emotional wellness. This course explains the precepts of happiness and what is needed in life to avoid depression. If you are going through a phase of depression and anxiety, taking this course will help you a lot in sorting out the factors for happiness.
Recently, this course has specifically been released for teenagers in an alternative version which allows them to combat pubertal transitions and gives feasible coping strategies to avoid depression. There are multiple activities involved as per the curriculum of the course which allows you to lower the burden on your mind. The course not just covers the emotional impact of depression on your mind but also covers various aspects of happiness and positivity that one needs to incorporate in life. As a starter, this course is a must for all.
The internet world is transcoding the course of the real world. With the latest technology in hand, users' data is not just secured but with cryptography, it has become invulnerable. This exclusive course is offered by Stanford University to introduce you to the concepts associated with crypto keys.
For beginners, Professor Dan Boneh gives the interpretation of the security keys in real-world systems and the generation of the security keys between two parties. The course is divided into phases. The initial phase gives you an idea about the use of secret keys between two parties and the safety protocols involved in the process alongside their deployment. While, the second phase which takes you to an advanced level of understanding of cryptography gives an insight into zero-knowledge, risk, and privacy management concerning the secret keys between various systems. The assessments associated with this particular cross take real-life problems into focus and the learners are expected to generate their solutions using various mechanisms of programming while aiming to provide encryption.
The economy is a hot topic these days. The way economies all across the world are altering each and every day is getting many interested in its peculiar concepts. When it's a matter of international stock markets and money, no one can escape from getting allured by the fascinating concepts associated with finance. The global markets are becoming a concept so difficult to interpret and therefore Coursera has introduced this free course for you to get a comprehensive idea about the mechanics of money.
Offered by Yale, Professor Robert Shiller guides you about the principles of risk management and banking. In the first week of the course, you will find out the working mechanics of large-scale business industries and the rules for impactful insurance. The focus of this particular course is not only on imparting the strategies associated with finance but the course provides you with a detailed guide on the basics of leadership and business. In other words, if you are an aspiring entrepreneur who wants to do big in the financial market, this course can turn out to be a groundbreaker for you.
This course is exclusively designed for all the programmers out there. If you are an aspiring programmer or one who wants to specialize in this domain with advanced programming tactics. Professor Kevin Wayne lets you wander freely in this maze of algorithmic domains. Part 1 is especially aimed to develop an understanding of the analysis of Java implementation, language development, and basic data structures involved in various applications.
The eventual focus is on the development of data systems suiting real-life problems. The assessments are particularly designed to let you comprehend algorithms and their combination with data structures. As this course is the initial part, it remains successful in revealing the basics of advanced programming. After completing the first part, you can always turn to Part 2 where you learn about graph-and-string algorithms employed in the advanced data systems as well as the privacy patterns.
This is another exceptional course offered by the prestigious University of Toronto. Professor Jennifer Campbell has taken the new programmers into account and the course is specifically designed considering the requirements of the new learners. In the introductory phase of the course, you had a detailed understanding of the basics of Python. As you progress further, you explore the advanced concepts of Python alongside Java.
The end goal is to make technical programming convenient for beginners. The course is particularly interesting because it tells about the basics of professional-level programming step by step and clears out the implementation of programming in real-world systems. In the assessments, you are required to write programs providing solutions to real-world problems highlighting the fundamental units of professional programming units.
English has turned out to be a lingua franca for the entire world. Quite often, it turns out to be a prime requisite for most jobs especially if you are seeking out a job across America. This course is a joint collaboration between The University of Pennsylvania and The U.S. Department of State Bureau of Education. The aim of the course is to enlighten non-native English speakers about the type of English used in the professional context all across the U.S.
The course outline is designed into various chapters. You are taught the use of professional-level English which is employed in the job market. This course is specifically impactful if you are learning to seek out a job because you get to find the process of seeking, securing a job, and clearing out interviews in the U.S. A particular section deals with the vocabulary mostly employed in the professional context. The plus point is that you can also learn to build a powerful resume using this course which can brighten up your chances of success in the American market.
Do you find it extremely hard to interpret the work of Plato or Rousseau? The University of Edinburgh brings you a comprehensive course to understand complex theologies. This course is specifically meant for beginners who are taught the essential concepts of philosophy. Beginning from Epistemology, you take a wide round into the section of philosophy of science and mind.
From explaining ethical concepts of philosophy to describing metaphysical concepts, this course offers you a deep view of complex theories and principles. When it comes to assessment, the learners are required to apply the abstract principles of theology to real-life situations to carry out a detailed analysis. This course covers social, political, and cultural aspects of philosophy which are applicable to everyday concerns.
Also Read: Top 7 Outstanding Coursera Andrew Ng Courses For (2023)!
Frequently Asked Questions
What is the difference between free and paid courses on Coursera?
Free courses allow you access to all the course material, lectures, course outlines, and general assessments. You can avail of them whenever you want, however, if you want to access graded assessments and a mandatory course completion certificate, you have to pay for that. This is because paid courses grant you all the premium features including the availability of a completion certificate which is issued by the university. Along with that, you also get timely grading on your assessments which informs you about the overall progress you have made throughout the span of the course. Moreover, you can also leave a review when you are paying for the course.
Can I upgrade from a free course to a paid one?
You can always upgrade to a paid course if you require more material and an official certificate. For this purpose, you can simply go to the course's official page and click on the upgrade to a paid certificate. Afterward, you are required to submit your card details and then charges are deducted as per the nature of the course. After payment, you can receive your certificate announcing the successful completion of the course.
How can I find free courses on Coursera?
You simply need to create a free Coursera account or you can log in through your mail address. After logging in, you can then go to the "Browse" section of the interface where you can apply the "Free" filter to check the availability of courses that are free. After selecting one of your choices, click on Enroll now for free and you become a part of the learning team.
Are the free courses over Coursera legit?
Yes, every single free course offered by Coursera is authentic because these courses are never offered by third parties or individuals. These courses are offered by universities and their respective departments as a whole, so you can enroll yourself without any fear of being deceived in the end.
Conclusion
The free courses offered by Coursera are very helpful in building your skills and getting a wide perspective on your area of interest. Especially, if you are about to learn something new, it's highly recommended that you always consider Coursera as the beginning of your learning journey. After all, there's nothing wrong with learning from the best universities around the world without spending a cent.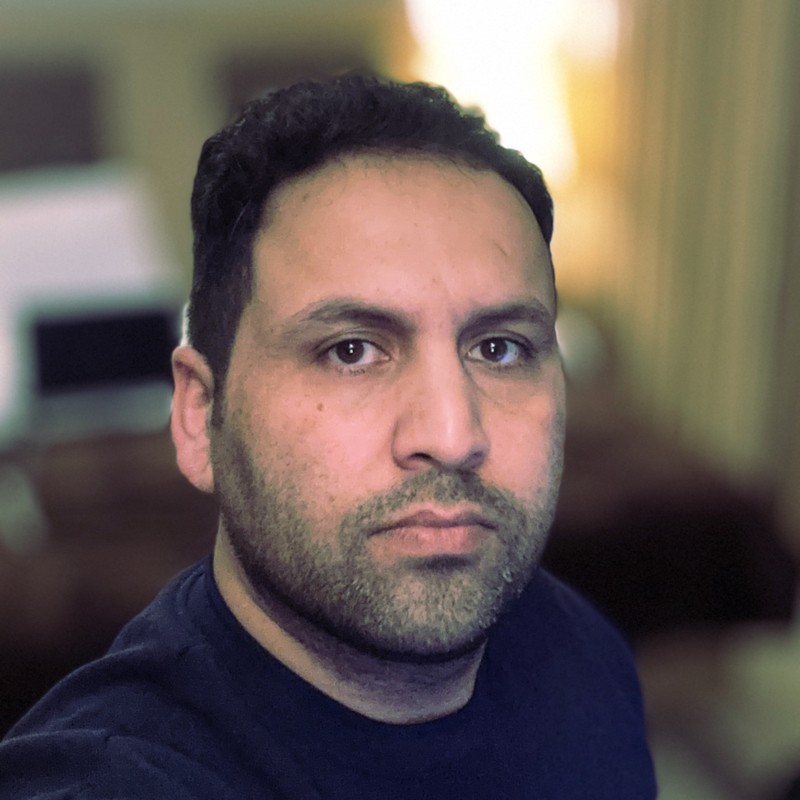 Ahmad Shah Adami an experienced educator and subject matter expert, has been teaching students online for 8+ years. With a passion for education, Ahmad Shah Adami is dedicated to helping students achieve their academic goals through engaging and interactive online classes. He usually shares the best online courses from top online course providers like Coursera, Udemy, and Skillshare.