Coursera Google Data Analytics courses are providing you with the finest hands-on experience with Google's fascinating and distinctive tools.
In this article, we are going to reveal some of the most exceptional Coursera Google Data Analytics courses which are turning out to be the stars on the platform and are a must to take.
Key Points

Google Data Analytics is a program initiated by Google to promote Data Analytics strategies and help learners from every background to develop a professional understanding of Google's data analytics tool.
Coursera has collaborated with Google to bring Coursera Google Analytics courses to facilitate learning associated with data structuring, organizing, visualizing, and cleaning techniques.
Coursera Data Analytics courses are genuine and offer courses in an organized pattern so that you can master one skill after the other.
The best part is that you not only get expertise but professional certification right from Google aiding you in hunting jobs at their desired workplaces.
What is Google Data Analytics?
Data is becoming the foundation of every professional industry. Ranging from large-scale corporations to small-scale businesses, data serves as the central unit. Analyzing and arranging that data together often becomes a challenge for business runners. So, the Google Data Analytics program is an initiative to simplify the complex process of analyzing piles and piles of data together. This program aims to make the tools and techniques of data analysis accessible to all regardless of their background.
Also Read: Entrepreneurial Culture: Why Your Business Needs It (2023)!
As part of this program, Google works actively on skill building and allows enrollment in the program throughout the world to explore the latest Google tools. Furthermore, Google has provided its online set of tools alongside the rules of mastering them for businesses worldwide. The chief goals are to promote the usage of various data tools for bringing ease in everyday life alongside educating the users to understand the significance of the latest strategies associated with data arrangement, presentation, and ranking on Google.
7 Top Coursera Google Data Analytics Courses
Coursera is not just promoting unconventional standards of education but its goal is to strengthen individual skills by making them conveniently available for all. So, Coursera Google Data Analytics courses are a representation of Coursera's overall motto. Though you will be finding hundreds of big or small data analytics courses on the platform, if you are a beginner, it becomes absolutely essential to take your next big leap with these seven superior courses.
Powered by Google itself, this specific course is considered the absolute best for new learners. It is very comprehensive, and interactive and educated the learners on every level. From the basic level education to the advanced-level certification, there is an organized pattern to enlighten the learners. Learners are given insights into Google Data Studio and the principles of employing the use project-wise. Similarly, on the basic level, learners are taught multiple ways to make the best out of Google Sheets and data administration. This course is the best if you want to learn all the foundations of Data presentation and arrangement in the professional domain. By the end of the course, you're awarded a professional certificate certifying you as one of the experts of Google Analytics
Beginners often find data arrangement hard. Obviously, working with Google Sheets for the first time can give you multiple panic attacks and rounds of frustration. This course from Coursera is specifically aimed at beginners and its hardness level is also of an intermediate kind. With this course, you can not just get your hands straight on the mighty Google Sheets, but can also produce interactive reports. You are provided with the basics of setting up an exclusive analytics account and the principles of running it. So, you are all covered with this introductory course.
Data analysis needs systematic arrangement. This course is more than just teaching the essential components of data analytics. You will learn the tactics of data arrangement, given real-life situations to derive data. Multiple datasets are also presented for your perusal. This course is both theoretical and practical. When you are going through the lectures, you explore various types of data, graphical arrangements, and orders employed to accumulate large sets of data. While in the assessment section, you get to find real-life situational analysis upon which you not only have sufficient experience to work in professional environments but also earn certification.
If you are wondering to explore your data skills, this course is many for you. Exclusively brought forward with Google, this specific course is full of enormous packages of surprises. If you are tending to become an expert in data analytics, this course helps you to build your expertise in data visualization, data analysis, and Tableau. Not just in this dimension, but you are also able to achieve mastery in riddling with the mysteries of Google Sheets, SQL & R programming. The self-assessment part is entirely based on a critical approach where you are given multiple expressions to cater to the data needs. So, practically speaking, there's so much data everywhere. All you need is to pick it up and master the craft of analyzing it for professional purposes.
Spreadsheets are an important aspect of data analytics. This course is also a wonder by Google. In this course, you will find the key principles to explore the world of spreadsheets and data analytics strategies for professional businesses. Furthermore, you are also able to explore the tactics associated with survey analysis. Understanding the significance of data with respect to questioning helps in setting standards for businesses. So, you have to master that skill and this course exactly enlightens you about the craft of questioning concerning data analysis, tools implementation, and strategy exploration. This course is a part of the original set of courses that are offered by Google in a fixed order, though you can take it individually for mastering a certain perspective.
Revolving around the foundations of SQL and Spreadsheet analysis, this specific course is aimed to simplify data-cleaning strategies. No wonder, data assortment is a big step in data analysis but the worst fear of most analysts is cleaning the assorted data. So, in this course, you are given the guidelines to clean the data arrangement via SQL employment. Not just clean but you can also explore data transformations on a grand scale by using spreadsheets and SQL altogether. The verification part of the cleared data is just a bonus that you are going to receive by the end of the course.
Structuring data involves comprehensive progress. If you are beginning to learn the structuring principles, it is essential to get yourself enrolled in this specific course. In this course, you are offered to learn about the distinguishing principles between structured and instructed data sets. Furthermore, the principles incorporated for data organization are also laid down in the course content. You learn through the instances of other analysts and their experiences in structuring data for professional and business usage. Learners are also taught the differences between data ethics and data privacy which sets the boundaries. The implementation of the latest SQL and spreadsheet strategies for data organization serves as principal components of this particular course.
Also Read: Coursera For Students: Bridging The Gap To Dream Careers!
What can you get with Coursera Google Data Analytics Courses?
With the collaborative hand of Google and Coursera both, you are not just able to tackle complex data-related situations but it also saves your time and brings you the most right from the best of Google's strategists.
Legitimacy
While it is very difficult to explore genuine Data Analytics courses because there are enormous platforms pertaining to selling such courses, Coursera provides you with a legitimate platform to provide that. On Coursera, you get to find the instructions right from the doorstep of Google to yours. Besides, it also means you are going to explore the latest tools before the others. The cherry on top is that you get official professional certificates from Google which are authentic and help you grab some interesting opportunities in the professional market.
Affordability
Coursera's end goal is to make these courses available to everyone at affordable rates. So, it means that you can access the finest Google Analytics courses at comparatively lower rates. Alongside, Google offers these courses in the form of a series. It means that right when you finish up one course, you can start with another. This is the best part about Coursera where you get to learn about data analytics in an ordered way.
Frequently Asked Questions
What is the average cost of Coursera Data Analytics courses?
The course rates differ according to the nature of the specialization. Besides, the average cost also differs according to the nature of your program management i.e.: either you select to enroll in a single program or you want to attain specialization in more than one course. The course range can be as low as $39 or as high as $1000. Sounds interesting right?
Is financial aid available for the Google Data Analytics courses?
Yes, financial aid is available for these courses which you can apply for. However, the approval is totally dependent on the nature of your application and the way you have answered the requirements for approval.
What is the average duration of these courses?
Since the courses are either based on specialization or professional certification, the time period varies accordingly. In the case of specialization, the minimum length extends to a period of two to three months. In the case of beginners' courses, the course length varies from three to six weeks.
Conclusion
Coursera Google Analytics courses are absolutely brilliant if you want to explore the world of data analytics. Data skills are difficult to master but with the help of ordered courses, you can not only get expertise on real-life situations but are trained by exclusive Google professionals. With Coursera's aid, you can explore all the latest tools of Google alongside attaining professional certifications. This can help you in furthering your career in the professional domain because with the professional proof you achieve by Google, you are not just able to get your hands on professional-level jobs but your networking in the job sector also gets impacted in a positive way.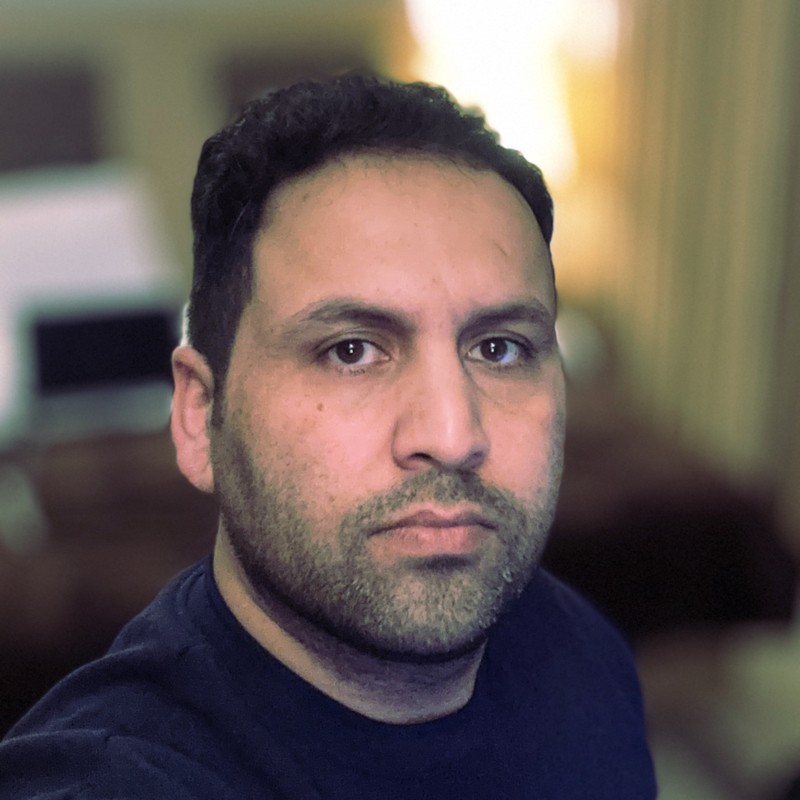 Ahmad Shah Adami an experienced educator and subject matter expert, has been teaching students online for 8+ years. With a passion for education, Ahmad Shah Adami is dedicated to helping students achieve their academic goals through engaging and interactive online classes. He usually shares the best online courses from top online course providers like Coursera, Udemy, and Skillshare.