The Coursera App is becoming a hot favorite for learners because it allows you to access your loved courses on the go.
In this article, we are going to tell you about the entire mechanism of using the Coursera app for all your learning needs.
Key Points

The Coursera app is a free app available for Android and iPhone users which consists of all the latest course content and progress tracking features for the learners.
You are also able to download course material and assignments and access them offline anywhere anytime whenever you want.
The Coursera app allows you to track your course progress and set your personal goals based on your overall learning capabilities.
With a global community of learners over the app, you are able to discuss your learning ideas with other members of the community and can also explore the answers to your queries through peer discussions.
What Is The Coursera App?
Well, if you are already familiar with the online learning platform Coursera, it will be easier for you to guess what secrets are hidden inside its official app. Basically, the Coursera App is a modernized version of the platform which is transformed in the form of a mobile-friendly application. It is available for both Android as well as iPhone users. You can simply go to their respective stores and download it free from over there.
Download The Coursera App Now
The basic purpose of the app is to give its users a better experience whenever they want. Of course, it's not possible for learners to open up their laptops all the time. Sometimes, they might be in a place where they can have no access to their computers, so turning to the app in such situations can not just help them in accessing the latest updates about courses on the platform, but it also helps them to complete their assignments whenever and wherever you want. The greatest advantage is that you can conveniently watch the lectures even when you are sitting on a bus or enjoying a peaceful time on your own. The greatest feature of the app is that you are not required to stay online all the time. Much of the app content is available offline which means there is ease of use as well.
Also Read: Accelerate Your Career with Coursera Certificates in (2023)!
Key Features of the Coursera App
Now, if you are wondering why both the web version and app version have diverse courses, what makes the app version special and why should you be downloading it right after reading this blog, then the good news is here.
The app is not just known for providing a variety of courses but when it comes to the app version of Coursera, the number of features dramatically increases. Some of our personal favorite features are:
Interactive Course Search
Compared to what you will find on the web, here the course search is very easy. As you open up the application, on the top you will find a search icon where you can search courses regarding your interests. Besides, as you start your journey on the app, you are given some sections of interest. You can choose from your personal areas of interest to find out the best course recommendations for you. This is the prime ease in terms of application.
Easy Enrollment
Here enrollment is quick and fun. All you need to do is to find the right kind of course, read its description and if that seems to resonate with your interests, you can instantly enroll yourself in the course just by clicking at the bottom of each course which allows each one to explore and learn the best courses from some of the best organizations of the world. Paying your course expenses is also simple. Once you choose a payment model via the app, you can easily pay off the expense right from your phone.
Offline Mode & Downloads
If you are an active user of The Coursera App, then you will certainly agree with the fact that perhaps the best feature of the app is its offline mode. This mode allows you to download your course content and assignments without the need of staying connected to the internet. You can watch all the lecturers after downloading them and solve the assignments simply by downloading them directly from the app. There is a specific folder available on the app which stores all your offline content and can be accessed anywhere after being downloaded.
Clear Access
Many times, users often complain that on the website, things are not arranged in an ordered manner. Sometimes, the course content is scattered and unclear. Yet, in the app, all these complaints are compensated because here each course has a separate interface where you can find all the related course content as well as reviews. In other words, you are able to access the content of your choice in a very ordered manner. When it comes to assignments, there is a separate section laid out for them where all your course-related solved and unsolved assignments sit. Alongside, your assignments which are graded are also stored in a separate section which helps you to find out how many of your assignments have been reviewed by your instructor. This also helps in the individual assessment of the progress.
Personalized Goal Setting
Want to see how far you have come in terms of learning? Just open up the app and fix up a daily and a weekly goal. The Coursera App offers you to set your daily learning goals and provides you with reminders for effective learning. You can set a fixed goal in the light of your daily learning and complete your set goal by the end of the day. This knot only keeps you on track but allows you to complete each of the courses right on time.
Progress Tracking
Just like the web version, you also get a progress tracker over here right in your personal dashboard. Here, the details about your course and time duration are mentioned side by side. Your progress track helps you find out the progress you have made so far when it comes to learning and how much effort is still required on your end to finish off a course in laughing colors. In fact, this percentage tracker also updates you when you complete the first 25%, and then after every double progress i.e.: 50%, 75%, and 100% you are notified. By the end of your course, the tracker also congratulates you on the successful completion of the course. The best part is that if you are taking four courses at a time, it will track individual progress in each one of the courses and will update you on what's the overall amount of effort required from your end.
Certificate of Completion
The certificate of completion upon the completion of a course is also available through the app. You just have to complete the course first and afterward, you can apply for the type of certificate you want. If you want a paid certificate, you can pay directly through your phone. You can further get a shareable certificate that can be linked to all your professional accounts.
Discussion Community & Blog
On the app, you get to learn through an extensive community of global learners who have established discussion forums on various courses. These members help you a lot to learn through peer-review discussions and open-ended questioning. Plus, if you are unclear about a certain topic or a question, you can directly post it in the associated community and other members will answer them. This way you can get diverse opinions on a single topic and can sort out the best answers for your learning. Besides, there is a blog section for the learners in which they can find the latest tips and tricks about the platform. In addition to the Coursera-based blogs, there are blogs revolving around your personal and professional development which can help you to build your personality and skills over time.
Also Read: 7 Top Coursera Machine Learning Courses to Improve Your Programming Skills!
Coursera App: User Guide
There is no rocket science when it comes to using the application. It's just like using every other application with simple rules.
Download the App: You can download the Coursera app absolutely free either from the Apple or the Android store suiting the nature of your phone. After downloading and installing the app, your journey on the platform begins.
Create/Login to Account: Once you have downloaded the app, create a specific Coursera account. You can also Sign in using your Google or Apple Account. If you have already created an account on the platform, simply login to that.
Browse/Search Courses: You can browse through various course categories which are available. If you are having a hard time finding out the course of your choice, simply go to the search bar at the top and enter the name of the course which you want to explore. Once you have found your desired course, enroll in it and start your learning experience.
Frequently Asked Questions

Does the Coursera app save my precious progress?
Yes, all of your previously made programs are completely secure and safe in the lockers of Coursera. Coursera monitors your progress from time to time and if you have left after listening to two or three lecturers, then it will keep checking on that and once you are back for your next session of learning, you can exactly pick up from where you had previously ended. In fact, once you have completed a course, even then your course-related information including assignments, exams, and lecturers is secured for future use.
Can I access the Coursera app on multiple devices?
Yes, you can perfectly access the app on multiple devices. All you need is to log in and turn the synchronization on. This way, you will be able to not only log in to the devices, but you can also save your progress across the devices.
Can I access Coursera Plus on the Coursera app?
Yes, you can easily access Coursera Plus within the app. However, the procedure to access it is a bit complex. Firstly, you need to subscribe to Coursera Plus premium membership on Coursera's official website. Right after the subscription, you have to log in to the app with the same account with which you have subscribed to the premium membership of Coursera. Once you have logged in, you will be redirected to the premium courses offered by Coursera Plus where you can enroll in the courses of your choice.
Conclusion
The Coursera app is ideal if you want to access the offline features with ease. It allows you to avail all the top-notch features right from Coursera with just a swipe. With regular updates, you can also explore the latest courses on the platform which is the biggest advantage. The timely availability and notifications concerning your individual progress can help you to stay ahead in terms of your learning journey. The best thing is that the app is free and addresses all your personal choices which means that you can develop your expertise by availing everything finest.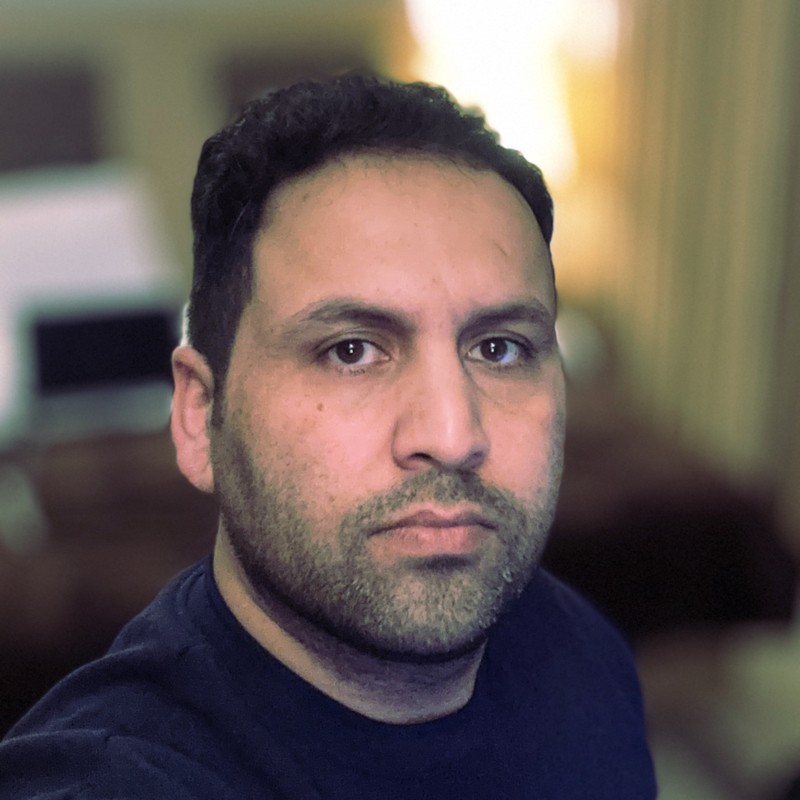 Ahmad Shah Adami an experienced educator and subject matter expert, has been teaching students online for 8+ years. With a passion for education, Ahmad Shah Adami is dedicated to helping students achieve their academic goals through engaging and interactive online classes. He usually shares the best online courses from top online course providers like Coursera, Udemy, and Skillshare.