Coursera social media marketing courses allow you to find out the secrets of marketing through social media mode.
Key Points

Social media marketing is a combination of strategies and skills to promote businesses with the help of social media platforms.
Coursera social media marketing courses provide you with an insight into the marketing ideals set forth for the impactful use of trends and content.
The specializations associated with social media marketing let you check the standards of the global market and your own expertise.
With the help of hands-on training, you are able to understand the significance behind the connotations of trends.
In this article, we are going to lay out the best seven Coursera social media marketing courses that uncover the world behind trends and engagements.
An Overview of Social Media Marketing
Promotions are a pivotal part of a business. Whenever the foundation of a business is laid in the market, its strength is grounded through active promotion. All thanks to the internet world now businesses have feasible, convenient, and cost-effective paths to promote their products. However, strategy is what defines the course of an active promotion. Gaining a command over that strategy is what makes you an efficient marketer.
Also Read: 7 Top Coursera Web Development Courses To Enroll In (2023)!
Penning up the methodology seems easy but it's a very organized process where you are able to develop step-by-step strategies for promotion. The ability to promote your products efficiently comes right from your knowledge of the subject matter and that is what we call social media marketing. Social media marketing refers to promoting your products actively by following certain social media channels and following the day-to-day trends of the social world. In other words, you have to establish yourself strongly in the market by understanding the requirements of its users.
Coursera Social Media Marketing Courses
Coursera is leading the way because of its mission. We all know that nailing unconventional skills is really a great deal especially when people have very little idea about it. The fact that very little is still known about the basics of social media marketing makes the area more difficult to approach. As inorganic promotional strategies are growing at a fast pace, finding the organic principles turns out to be a real challenge. So, when Coursera offers some of the finest social media marketing courses to global business managers, we believe that it's really effective to take up the chance and devour every bit of the knowledge which is offered.
So, take out your notepads because here are the absolute 7 best Coursera social media marketing courses.
As a beginner, this course suits those learners who have recently started developing their interest in social media promotional tactics. This course is of an introductory nature where you are given the opportunity to learn about the true nature of social media platforms apart from what they appear. Forget the glamour, focus on productivity. The basics of the course highlight the history and the differentiation between traditional, modern, and super-productive marketing platforms. As the course moves forward, you are able to draw fine boundaries between creating SMART goals and the identification of KPIs for promotion.
Various terminologies associated with the marketing world are also simplified as per the course. You get to explore various categories of targeted audiences, their choices, and your planning basics for promotional purposes. Lastly, every social media marketing training is incomplete without shedding fine light on what is the ethical and moral concept associated with promotional strategies and how social media policies incorporate them, Meta makes it convenient for interested learners.
Meta is in control of major social media platforms, so it offers a deeper outlook into these platforms and their use for creating promotions that are potentially beneficial. This course belongs to the series of courses that are needed for the attainment of specialization from Meta. This course is an advanced take on introductory ideas about social media marketing.
Here you are able to comprehend the difference between creating a brand and selling your story out there on the platform. Furthermore, the rules of effective campaign management are also cleared out for the sake of promotion. As you traverse, unique ideas about your content development and the brainstorming strategies alongside sessions are there to allure you. By the end of this course, you can understand the significance of ad management and marketing trends which are active in the market.
Powered by the Digital Marketing Institute, this course takes a dig at the alternating consumer attitudes with the invention of social media. From the basics of the historical aspect, you are able to trace out the ongoing consumer trends as well as the ways to create them. This course has a different teaching strategy as compared to other ones.
Here you are given information about the needs of the targeted audience first and then you can go further to create measures that can help them in choosing their purchase. Of course, clients are given a mirror in the form of a brand in which they look to explore ideas, trends, and advantages. Through this course, you are able to find out different content development principles which vary according to the type of business. The essential components of effective social media growth i.e.: planning, creating, and sharing your content with the targeted audience are analyzed on a continuous basis to interpret the approaches of content promotion.
This one's another course meant for advanced learners. Offered by Northwestern University, this course carries an ordered pattern for its learners. Starting from the basic principles of social media marketing, this course lays out some extra features for you. Ideally meant for young entrepreneurs, this course helps them to explore the basics of business planning and then relate them to social media marketing.
In the intermediate stages of the course, you explore the difference between various kinds of marketing including content marketing, influencer marketing, and promotional marketing. In light of some technical analysis, you are taught the art of setting testing standards and targeting the desired audience. Part technical and part practical, this course highlights all the fragments of an impactful marketing system by taking help from case studies.
Also Read: 7 Top Coursera Machine Learning Courses to Improve Your Programming Skills!
If you have seen the marketing strategies of some of the top-tier companies of the world like Penguin, Zomatao, and Uber Eats, you will see that over time their promotional strategies have become lighter. We are using the term lightly because you are able to extract some really entertaining and light-hearted content from them. Their core is not specifically induced to promote themselves. Rather they are promoting an idea which in turn promotes their content.
This type of content falls in the category of viral marketing. Such content is very interesting regarding what it delivers and it has an end goal of reaching out to more and more people. So, quite often it will be a catchphrase of some kind that is employed by someone first. This course takes you right to the beginning of the phase where viral content is about to be created. Not only are you given the conditions, but you also study its impacts on the target audience and then begin further. By the end of this course, you have all the ideas on your plate which can create a buzz on the feeds of the users.
It's great to come back to your roots, especially when they are of a worthy nature. This particular course helps you in understanding the starting point of your social media marketing journey. Starting from the very first stage, initially, you learn about the top digital tools and techniques which are employed to develop content in a positive manner that could benefit the clients.
In the middle of the course lies the heart where customer-related trends are explained in very elaborate e detail. This detail is based on the user's needs and what they want to see on their feeds. The principles of selling and the ideals of promoting are together used for branding as the idea is sold to the targeted users. For strategy development, this course can be a game changer.
Powered by Meta, this course is significantly popular among young learners. Aimed at those youngsters who are trying their level best to work on the development of their professional resume, this course can do wonders. As you start the course, you are explained various factors of content development. You are not only taught the basics of social media management but the most significant facet is clarified.
As part of this course, you explore that apart from developing content, identification of the right platform is also important. So, this facet is cleared out and the rules for user engagement are explained as per the choice of the platform. Through the analytics of user interaction, the systematic development of your content calendar is also taught. So, you can find all the details and riddles of social media marketing here in this world of hashtags.
Frequently Asked Questions About Coursera Social Media Marketing Courses

Will I be trained in digital marketing concepts as well through Coursera Social media marketing courses?
Digital marketing is an umbrella term and has enormous facets. Social media marketing is in fact a fragment of digital marketing. Courses, where you are specifically informed about the social media marketing platforms, you will only be able to learn about them. However, if you want to understand digital marketing courses where website promotion and e-commerce strategies are given, you have to take exclusive digital marketing courses.
Do the Coursera social media marketing courses consist of peer discussions?
Yes, you can brainstorm and critique the content development areas specifically with other users in the community forum. In fact, some of the guided projects concerning social media marketing allow you to work with peers on real-life cases.
What are the topics usually taught in Coursera's social media marketing specialization?
The courses which are usually taught on Coursera in terms of social media marketing involve comprehensive concepts about business branding, profile building, storytelling, promotional strategies, social media handling, content creation, and brainstorming strategies.
Conclusion
Indeed, social media has turned out to be a very cheap yet significant tool for promotion. Yet, understanding the principles of organic engagement and content creation that are relevant to the user's needs can do wonders.
Coursera social media marketing courses enable the learners to not just blindly run in the hashtag race, but also to understand the logic behind trend creation and content marketing. As the experts pass on this experience to aspiring learners, revelations about trendsetting ideals make your social media experience better than ever.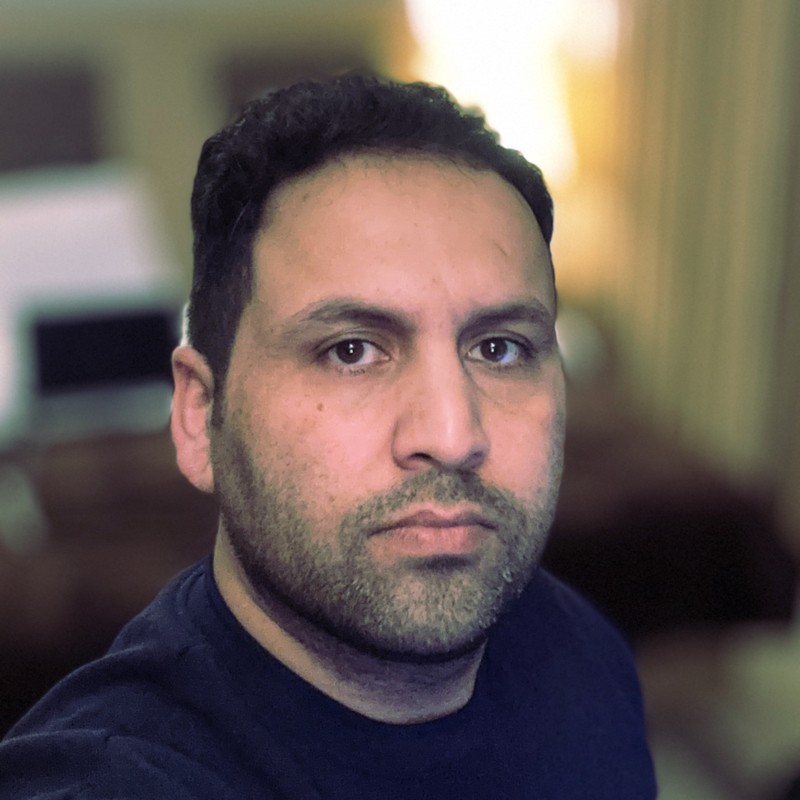 Ahmad Shah Adami an experienced educator and subject matter expert, has been teaching students online for 8+ years. With a passion for education, Ahmad Shah Adami is dedicated to helping students achieve their academic goals through engaging and interactive online classes. He usually shares the best online courses from top online course providers like Coursera, Udemy, and Skillshare.