Coursera certificates are not mere pieces of documents but they help recruiters to ascertain your professional skills and learning capabilities.
https://www.coursera.org/certificates
Key Points
Coursera certificates are issued at the end of a course to learners as a testimonial for their hard work and effort during a specific time period.
Coursera certificates are divided into two categories: a completion certificate which is free yet lacks your identity and the other is verification certificate which can be obtained after paying a fixed amount. It is a comprehensive certificate comprising your details.
Coursera certificates are impactful when it comes to securing high-paying and reputable jobs in the job market as they strengthen your resume.
You can easily download your certificate in PDF format after passing the final exam and completing all the associated assignments within a fixed duration.
What are Coursera Certificates?
Coursera takes up the lead when it comes to imparting online education. The platform is a pro when it comes to bestowing aspiring learners with the newest skills focusing on innovation and skill building. Coursera understands that learning is just a single phase of your professional development. Getting recruited or credited for your newly developed skills is equally important.
Also Read: Discover the Top Coursera Courses Trending in (2023)
This explains why Coursera issues specific certificates declaring your successful completion of a course. There are innumerable courses on the platform and along with them are the glorious certificates that are a concrete witness of the progress made by you throughout various phases of a selective course. Coursera certificates are offered to celebrate the significance of your active learning and it paves way for future opportunities as recruiters often prefer valid proof of the skill in hand.
Types of Coursera Certificates
Course certification varies as per the plan of your choice. Two basic types of Coursera certificates are available on the platform.
This is the most basic certificate which is offered at the end of a course. The moment you end up finishing a course, this specific certificate is issued to you free of cost. This certificate only approves the completion of a particular course, therefore, it doesn't involve your identity and the overall trading skills which you obtain after passing varying assessments and exams. In other words, you can assume that this certificate particularly signals to you officially finishing up a course. This explains why it is free.
Apart from the certificate of completion, there is an exclusive certificate of verification that is offered to successful learners. This particular certificate is the crux of the entire course. It indicates that you have eventually completed a course. Your specific identity is mentioned in this course alongside the overall duration of the course. Other than this, you are also issued an official signature not only from Coursera but also from the particular university from which you are completing your course. This one is more comprehensive and it works in the professional context because it presents all the essential details of your progress within a selected time span alongside the overall level of your performance.
Cost of Coursera Certificates
It works exactly the way you get an amazing pair of sneakers. The bigger the brand, the higher the rates. Similarly, the cost of verified certificates also varies according to the nature of the university and the overall time duration of the course. There are a number of factors that actually contribute to the overall pricing of a verified certificate. These are the following:
Subject of interest
University of choice
Overall time duration
Number of assignments & lectures
Instructor & course outline
Outcomes
Demand in the professional market
Nature of the course selection
These are the basic factors that define the overall price of a particular certificate. Sometimes, many learners enroll themselves in free courses, but after some time, they want to upgrade their plan to achieve the verification certificate. Usually, the cost of such certificates falls between $30-$50. On the contrary, if you are enrolled in some advanced level courses which are technical and from some of the best universities, then the pricing can elevate up to a whopping $200. Quite often this happens in the case of attaining a degree through Coursera. As you are obtaining a degree not just some course, the cost of the verification certificate is going to be naturally higher for you.
Steps to Acquire a Verification Certificate
Well, there's no rocket science involved in acquiring a verification certificate on the platform as the certificate is issued after the completion of a course. For this purpose you need to:
Watch all the lecturers present as per the course requirements.
Solve complete assessments provided by the instructor on the platform
Be an active participant in discussions concerning the lectures
Passing the final exam at the end of the course
Finishing up the course in the assigned time period and not extending it
Benefits of Attaining a Coursera Certificate!
Many newbies on the platform often overlook the need for a verification certificate in the beginning of their Coursera journey. Quite often, they have the misconception that it is not going to do any good for them since it's just "online learning" which has no real significance. Yet, I would hate to burst your bubble but the fact is that a verified certificate from Coursera counts a lot when it comes to the job sector. It is a mark of your effort as well as genuine proof of your skill. Obtaining a certificate after completing any specific course on Coursera can help you a lot for a number of reasons.
Skill Development
Obviously, if you want to explore new skills in the expertise town, Coursera can be the platform of your choice. With its enormous quantity of courses and genuine guides, you can learn a lot. In fact, there are various accounts of individuals who have learned various skills f through Coursera and it made them pros in their chosen fields. In fact, if you are sorting out a way to explore multiple sources of expertise, Coursera's courses help you to find out the course of your choice. The best part is that you not only learn to develop new skills but these are then documented on paper so that you can provide the much-needed proof of all your skill sets.
Convenience
Compared to the formal level of education, Coursera gives you a very different approach to online education. You are able to sit in the comfort of your bed and work in peace. When a formal setting is present, the most you can learn is for six hours and this hinders individual growth too. As many students who are slow learners often find it hard to adjust in a formal setting. So, Coursera brings out an easy solution for that. You are able to learn from some of the best instructors according to your time schedule. You get the opportunity of being as creative as you want. Amidst this creativity, it becomes very easy for you to nail all your assessments and attain a valuable certificate that tells about your overall effort with just a bit of focus and lots of hard work which you put into the courses during the time of the enrollment.
Affordability
While acquiring formal education from some of the most e-owned institutions of the world is a dream of many, Coursera provides you with an easy alternative to that. You can fulfill your dream of attaining quality education and building your resume with the help of the impactful courses offered on the platform. The best thing about the courses over here is that they are very affordable and easy on the pocket. In fact, there is a section of financial aid available if you can't afford a verification certificate.
You can simply apply for financial aid and can get access to the certificate whenever you want. Though the certificate pricing on the platform is very cheap compared to an ordinary formal degree that you might be pursuing in any of these institutes. So, you can always believe that Coursera's courses alongside certificates can strengthen your resume with names like Princeton, Yale, and Harvard at affordable rates.
Network Building
The online world is full of wonder. Sometimes, the relationships which are built over here can last forever. In fact, your professional and learning interaction with your instructors and other students gives you a better insight into alternative opinions regarding the courses. In case you are an introvert, you can effectively build your relationships and of course, when you complete a course with a verification certificate, it also helps you to build your network. There are instances where individuals who turned to Coursera for learning purposes ended up getting high-paying remote jobs after the completion of their degree simply because of their network which they had developed over time on the platform.
Also Read: Maximize Your Learning: Coursera Free Courses That Are a Must in (2023)
Frequently Asked Questions
How much time does it take to receive a Coursera certificate after completing a course?
The good news is that you don't have to wait for days or weeks when you end up completing a course. You can simply go to your dashboard where the progress bar will be indicating the completion and you can directly click on get a certificate. There you can choose either from the free or the paid one and a PDF format of the certificate will be available for you to download.
Can I share a Coursera certificate with recruiters?
Yes, you can either send them the PDF format or can directly share the link or the certificate which you receive after completion. You can further add this certificate to your LinkedIn profile by going to the "Add to Profile" option after linking your account with Coursera.
Is a specialization certificate similar to a verified verification certificate?
Yes, a verification certificate is also called a specialization certificate because it issues your specialization in a particular skill by mentioning all your details as well as your identity. A specialization certificate is usually considered more effective in the job market because it gives a detailed account of your course completion.
Conclusion
No doubt Coursera certificates are becoming an authentic way of portraying your skill in a particular discipline, however, the worth of formal certificates remains undisputed. The chief reason is that when it comes to a formal system of acquiring specialization, there is an ordered system of semesters or years according to which your course phases are divided. You are given multiple courses belonging to a particular discipline.
So, in the end, when you pass out, you are not just a specialist in one particular skill but all the courses through which you get enlightened play a vital role in strengthening your grip over your area. This advantage becomes a bit difficult in Coursera's courses which run over the span of a few months or weeks instead of years. However, the good point is that you can definitely end up being a specialist in a specific area by the end of your learning and of course, the certificates are there as testimonials from your instructors.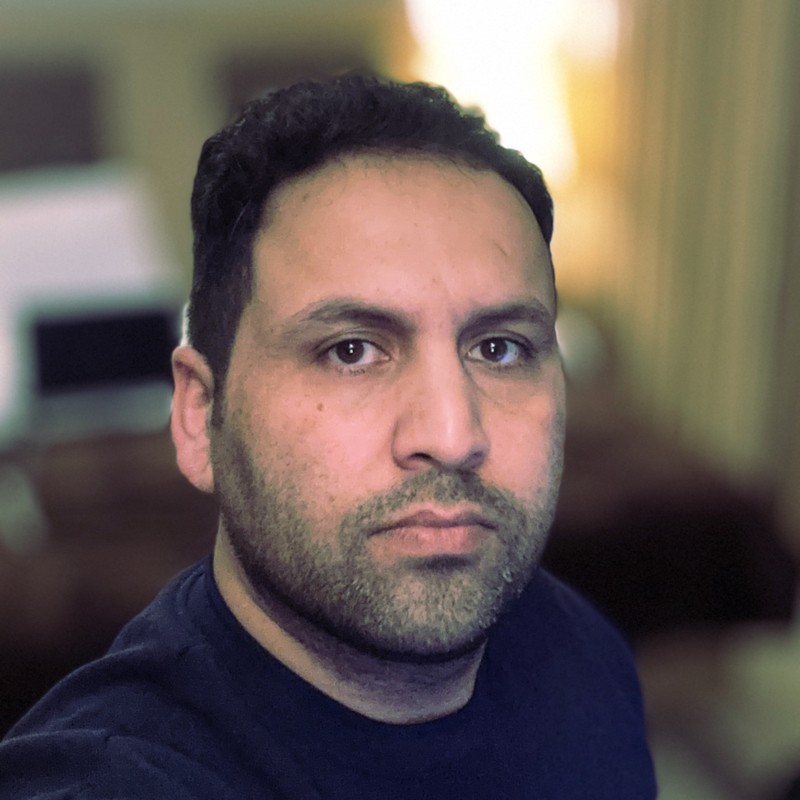 Ahmad Shah Adami an experienced educator and subject matter expert, has been teaching students online for 8+ years. With a passion for education, Ahmad Shah Adami is dedicated to helping students achieve their academic goals through engaging and interactive online classes. He usually shares the best online courses from top online course providers like Coursera, Udemy, and Skillshare.