Coursera single-day courses are exclusively built for busy learners who want to get a taste of significant skills by saving a lot of time on their hands.
Key Points

Coursera single-day courses are available to enhance your skills with the help of their quick training mechanics.
Coursera single-day courses belong to multiple categories. Their main agenda is to promote unconventional skills among learners with the art of saving time.
It's advantageous to start with Coursera single-day courses at first and then you can bring out the best within you with the help of advanced training.
Coursera single-day courses are very helpful in gaining trivial skills for impactful daily life professional management.
In this article, we are going to reveal seven interesting and convenient courses which can help you to start your skill-building journey with the power of a day.
Coursera Single Day Courses: An Overview
A number of times, we have considered that a day isn't enough to complete the tiresome duties of a day. We surely know that many of you also hope for 24 hours to stretch yourself into an unrolling loop of time. All because we want to get more out of a single day. Well, what if we tell you that Coursera single-day courses are going to change this notion of achieving nothing in a single day?
Also, Read 7 Mindblowing Coursera Business Courses To Enroll In [2023]!
Coursera offers a wide range of courses hailing from several important categories. While some of the courses are very extensive as they intend to highlight advanced strategies associated with a particular area of knowledge, some are quite convenient to be taken due to their short time span. As their time period is comparatively shorter, comprising a few hours, therefore you can think about taking them if you are thinking about skill-building for quite some time. These courses are equally interesting and as they are offered by legit institutions, their credibility becomes the reason for their popularity.
After much contemplation, we have curated an amazing list of the seven courses which can be completed in a day and you can enhance your skills with their help in no time.
AI today has become one of the most popular topics of interest. Understanding its power seems like a compulsion since it is fastly transforming the standards of our lives. Latest surveys in the field of data science claim that people's interest in the understanding of AI and its related terminologies and concepts has increased by almost 41% over the years. So, even if you don't belong to the field of data science, the power to conquer the mysteries associated with it is still coveted. This course from Deep Learning can help you understand all the basic concepts related to AI interpretation.
When you find Andrew Na as your course instructor, you need to know that much is going to be offered on the plate. So, in this basic course of 11 hours, you will be covering all the destinations related to AI with brilliance. You get a diverse amount of knowledge through this course alone. The estimate of AI's overall power, the overall mechanism behind their functioning, their social and ethical concerns, and their use in computing, arranging, obtaining, receiving as well as sending large-scale data. As the course ends, you are able to understand the overall role of AI in solving real-world problems in an efficient manner.
Two years ago, Meta introduced one of its virtual wonders; the Metaverse. Since then the platform has attracted innumerable virtual users for different reasons. Metaverse itself is becoming a lucrative business industry for companies where that are launching their virtual products and seeking ways for promotion. This course from Meta itself trains new learners about Metaverse and how they can make the most of this virtual wonder.
You will be trained in three basic principles of operation over the platform. Beginning from the idea of establishing useful connections, you can collaborate with other agents present on the virtual side. Besides, the principles of effective functioning and promotion will also be shared with you. When we talk about the technical aspects of this course, you explore the magic reality of NFTs, cryptocurrency, Web 3.0 technology, and blockchain mechanics. This course is perfect for first-time learners who are not well-versed in the overall mechanics of this platform. Within 10 hours, you not only learn about its technical implications but the questions like productivity within Metaverse and content sharing options are also addressed.
This is among the most loved courses which are available on the platform. Of course, Excel sheets always remain for those who have little to no knowledge about its functioning. This course from Google trains you with the familiar ways of Google Sheets which are also considered twins of Microsoft Excel. This course suits those data entry chaps who want to make it quick with data assortment. As the course begins, you are given tips and formulas to arrange and compute a large collection of data.
There are various formulae that are taught throughout the course alongside examples. The seemingly difficult-looking arrangement of data can be replaced, deleted, and tracked with the help of Google's instructions. As a bonus, you also get to learn about the coordination of Google Workspace with Google Sheets and the easiest way to share large data sheets with others by bestowing the power of editing to them. Though this course is of a foundational level, it is very feasible for those learners who want to understand it for meeting their day-to-day data requirements. Overall this course is very short and all it takes is a single sitting of 3 hours to complete this one.
If you are a person belonging to academia, this course can help you a lot in building your strength over the ideas relevant to research. For postgraduate students, this course works like a magic wand as things become often intermingled and unfamiliar, so the University of London brings out some of the easiest approaches to research. Starting from the very basic concepts about the research itself and its associated contribution in various fields, different types of research are highlighted.
You are provided support on the research-relevant surveys, questionnaires, and data-combining measures and the rules for carrying out a powerful analysis are also narrated over here. This course is known for its supporting syllabus which is prepared by some of the most exceptional members of academia at the UOL. The course can be taken by everyone but will suit most of those who have prior knowledge about the tenets of academic research. In the final part, you are provided with the latest strategies to work on your results-deducing skills. The methodology linking with skill deduction is cleared out for your professional interpretation.
Also, Read Coursera Financial Aid: The Convenient Way of Learning [2023]!
While Harry and Ron were ridiculing the freshman in the corridors, guess what Professor McGonagall would have said to them? Well, it was something that if they are free, they can fill this class with Coursera's course on digital media and marketing skills. So, this was our take on promoting the course, but the fact is that this one is the best short course that is available on the platform about awaring massive marketers considering the true tactics of promotion. Following a professional approach, you learn marketing right from its roots.
At step one, you are enlightened about the art of planning related to the digital medium of the profession. In the second step, you explore the secrets of perfect engagements which are organic and customer-inducing. Obviously, digital marketing tends to be a double-edged sword. Sometimes, it raises the bar beyond expectations but in situations where results are not up to expectations, the course provides you with necessary alternatives to try and minimize risks. To avoid the possibility of any potential risk, you are taught strengths and productive ways of risk management and assessment.
Time is running fast and sometimes we as human beings stop at its pace and begin to contemplate for a while about our purpose. During our phases of depression and anxiety, this is a question most people often ask themselves. However, you have to ask this from the right person because Vic Strecher tends to answer all of your emerging queries in this course in light of the philosophy of life and its binding with science.
This course is ideal for learners who are still trying to find a purpose in their lives. The course runs for approximately 9 hours but during these hours, you keep on learning various ideas about life. The art of life is beautifully painted by the instructor and purposeful life is then merged with the original definition of life. You are provided with impactful strategies to explore what you are really apart from the social expectations and burdens. If you want to take a meaningful break, this course will be a great one to try especially if you are still making out the facts behind this world and hunting for your true ambition.
Politics across the world is shifting towards new interests. Ideologies in social justice and equality are now transformed as per the new discourse which is rising on the horizon. This course gives a detailed insight into the evolution of social justice in the last century and what more needs to be done in order to bring out social change. This course is ideal for young change-makers and activists who want to transform society with enough ideas to lead to social change. The course requires 12 hours of completion but these 12 hours are going to be the most transformative hours of your life.
The course basically involves two facets: one is about social work while the other deals with the idea of social justice in society.  This course is professionally inclusive which means that no matter your profession, you will be taught its social power and how the ideologies regarding this profession can become a way to empower society. Alongside this, you overview social justice ideals in light of various case studies. Your interpretations decide your approach to being a leading name in social change. If this course seems interesting to you, you can take an exclusive specialization on social work and associated ideals because from there you will begin your journey of social service.
Frequently Asked Questions About Coursera Single-Day Courses

Will I get a certificate upon the completion of Coursera single-day courses?
Yes, you can apply for the professional certificate as soon as you are done with the hours specified for course completion and complete any assessment attached to the course.
Are Coursera single-day courses free?
While some of the courses might be free, for certification you still have to pay. Furthermore, you can apply for financial aid if you can't bear to manage the expense.
Can I use Coursera single-day course certificates in the job market?
Though Coursera's certificates are an effective means of showing your professional expertise. However, many other factors contribute to the certificate alone. Your level of expertise is a major factor when it comes to securing a job. So, single-day courses can help you get started with the essential training within the necessary skills yet you cannot expect to secure a good job with merely a few hours of training. It's better to turn to advanced-level training once you comprehend the basic understanding.
Conclusion
Coursera single-day courses are effective starting points to grab the skills which you deem necessary. They are short, impactful, and legitimate. Seeking professional training within a few hours can do wonders to elevate your skills. Besides, these courses also play a significant role in idea generation. In fact, almost 14% of Coursera learners initially started their journeys with Coursera single-day courses and then accomplished advanced-level training associated with the professional platform.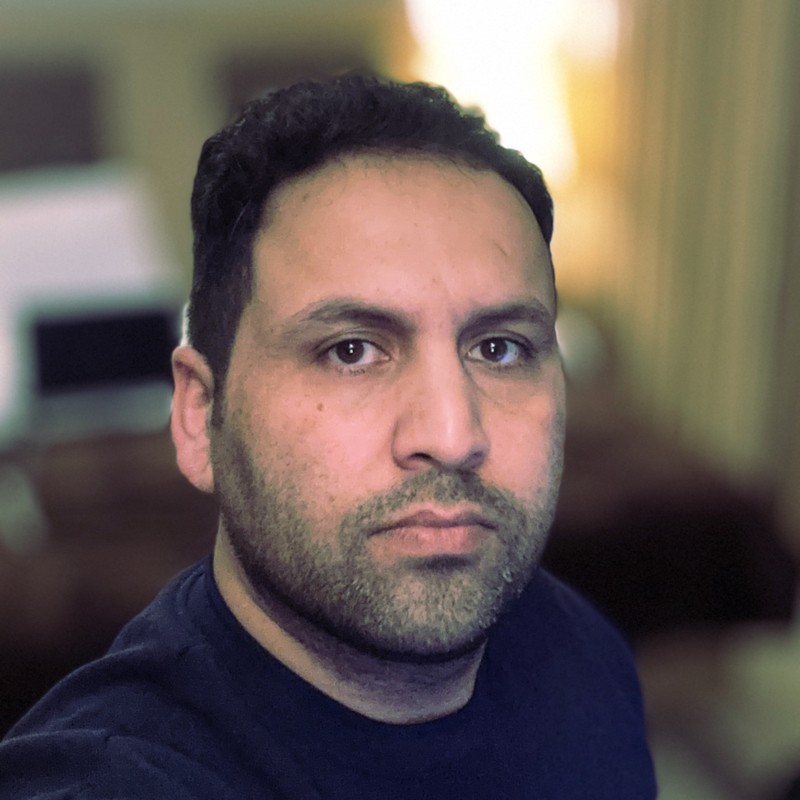 Ahmad Shah Adami an experienced educator and subject matter expert, has been teaching students online for 8+ years. With a passion for education, Ahmad Shah Adami is dedicated to helping students achieve their academic goals through engaging and interactive online classes. He usually shares the best online courses from top online course providers like Coursera, Udemy, and Skillshare.