Coursera pricing model offers you multiple approaches to explore and extend your learning journey according to your budget.
In this article, we will explain some of the dominant precepts introduced by Coursera's pricing model which are making learning easier for all.
Key Points

Coursera's pricing model refers to the range of prices which is offered by the platform for learners of multiple classes in light of their interests and needs.
In the case of degrees, the prices elevate because of the nature of the universities in which you decide to enroll.
Coursera's business model is ideal for employers to avail in order to give their employees various categories of training throughout their professional journey.
Coursera Plus is another amazing model coming from Coursera which offers a monthly or annual subscription at affordable rates under which you are able to access 90% of the courses on the platform.
What is Coursera's Pricing Model?
Coursera's pricing model refers to the wide range of prices which it offers to its learners on the basis of their learning needs and budget. In light of the requirements of its learners, there are multiple models introduced by Coursera to facilitate and make learning approachable to all. It should be noticed that with a distinct pricing model, the number of features varies accordingly. You have to select the model based on your interest and then you can conveniently receive the latest features and course updates meeting your learning needs.
Also, Read The Definitive Guide to Coursera Fees in (2023)!
Chief Categories of Coursera Pricing Model
There are various models available to access and avail. The main categories include:
This is the most popular model on Coursera since many of the learners want to explore individual courses to build up their skills. So, Coursera offers you to purchase a single course based on your interest. You can individually browse through the number of courses available in your desired category and select the one suiting you the most. After finalizing the course selection, you can then pay for it. Most of the courses available on Coursera have a fixed price which ranges from $29-$99 depending on the nature of the courses and the instructors as well.
This model is available for new users who want to explore the platform. Some of the learners, who do not have an idea about the mechanics of Coursera, can take advantage of this mode. It allows learners to understand the platform well by giving them access to free courses. You can take advantage of the free mode by enrolling yourself in the best courses of your interest. It also allows you to explore some of the hand-picked courses by Coursera every once in a while. It is ideal for newbies because it helps to give you much-needed online learning exposure. As you are accessing the free mode, you cannot avail of all of the courses but there is a selective list that can be accessed. Furthermore, you are also required to pay a fee for gaining a completion certificate in the end.
If you are a professional who needs continuous exposure to the latest courses, then taking a monthly or annual subscription might fall right into your budget. Coursera Plus is the mode that is provided to regular users who are fans of this learning platform. This platform allows you access to 90% of the course material which is available on the platform. You can choose the courses of your interest throughout the platform and can learn as many skills as you want. This is considered preferable for long-term users who want to explore their professional domain with the help of skill building. It is also ideal for active learners who cannot study in a formal setting due to some reason.
Do you want to specialize in a course? Go to Coursera and find out the exclusive specialization courses matching your interests. The biggest advantage is that by the end, you won't just get the necessary skills for professional growth, but you will also be able to access the official certification. All you have to do is to pay a minimal rate in order to acquire professional certificates. This mode is often made available for users who have initially explored some free courses but now want to achieve a certification listing their achievements. The pricing in this model usually ranges from $19-$79 at most.
If you want to pursue a full-fledged degree using Coursera, there is an exclusive Coursera model which gives you access to the degrees of your choice. As Coursera serves as a bridge between the learners and the universities, therefore, the pricing in this model varies according to the nature of the universities. There is a category of universities ranging from the top to the average. On the basis of your selected university, you can pay $15,000-$45,000 at most for a complete degree.
Though this price is a bit higher than the inclusive prices in other models, this also means that you can gain access to innumerable professional skills throughout your learning journey. Contrary to other courses, when you seek a degree through Coursera, your degree contains the name of the university from which you have gained it rather than the name of Coursera in the middle as is the case with all other certificates. That means your degree can have a far higher status compared to the individual courses in the professional standings.
These are some major models offered by Coursera for students who want to build their forte with new skills and specializations.
In recent years, during the pandemic, much of the workload has been enhanced because of the changing situations. Previously, businesses have always worked on location. Employees were supposed to work right in their office cabins. During the pandemic, the inability to step out impacted the professional life of many, and the work mode was altered to the remote phase. Obviously, this was a new experience for many of the employees who had been working remotely all alone. So, many companies initiated employee training to get them acquainted with the skills needed for remote working. In addition to that, many companies always undergo various types of training to make their employees aware of the latest trends in the business market.
As Coursera has always influenced that it is an active learning platform for all, so it also offers employers to train their employees with the help of different courses. There is a specific model known as  "Coursera for Businesses" which gives business owners the best rates to train their employees.
Also Read Replicative Entrepreneur: Pioneer's Journey to Success (2023)!
Factors Impacting Coursera for Businesses
Under this model, employers can get access to many of the significant training courses for their employees. The price of the model differs on the following factors:
Size of the company
Nature of the business
Training courses
End goals
Duration of the training
In light of these factors, the pricing varies for various businesses.
Coursera has always maintained that it intends to promote convenient learning. Sometimes, there are active learners which are hindered by the constraints of pricing. This especially happens among individuals in underdeveloped countries, where the interest to gain learning access is high but they are unable to give their learning skills wings due to the high models of pricing. So, Coursera offers comprehensive financial aid to such intelligent learners. You can simply apply for financial services and after approval, your learning journey can be a memorable and exceptional one.
Benefits of Coursera's Pricing Model
Coursera's pricing model is an elaborate and clear one that helps you to analyze your overall learning expenditure with the help of the platform. In addition to this, it has various benefits associated with it.
The best part about Coursera's pricing model is its adaptability to your budget. Whether you want to take a single course or multiple, you are all sorted out with Coursera because of its multiple pricing models suiting learners with different budget ranges. It also helps learners to explore the best model to support their learning.
Coursera consists of multiple courses and you can find out the ideal courses for you. That is indeed the best feature of the platform but better than that is the diversity that comes in terms of the pricing models. You are able to access diverse courses with different pricing models. When it comes to individual courses, you are given a separate budget, in the case of specialization, the pricing is different. Similarly, whether you are seeking a degree or a training course for your company, you will be given two different options to access the platform which helps you to ascertain your learning dimension.
Coursera understands your needs according to your budget, so within the comprehensive pricing models, the nature of the courses offered is also specified. For example, with Coursera Plus, you can access 90% of the courses present on the platform but not all. In the same manner, free courses on the platform are limited to their own requisites. This comprehensive manner makes it the best platform for remote learning.
Frequently Asked Questions

Can I purchase two different courses in light of the single-course purchase model?
Yes, if you want to learn two different courses, then you can purchase two according to the single course purchase model. This is because the price of each of the courses is clearly mentioned alongside the course. So, once you have purchased one course, you can then move to the next one and purchase accordingly.
Are there any discounts offered on Coursera alongside the pricing models?
The good news is that you always get seasonal discounts on the platform, especially near a festivity or an event. Usually, this discount applies on individual learning courses or Coursera plus where prices are often reduced by a whopping 10% or 15% rate.
Can I avail of financial aid on more than one course over Coursera?
Yes, you can apply for financial aid for multiple courses. However, there is a strict review system adopted by Coursera's management when it comes to approving your financial aid application. Hence, there's a possibility that your application gets approved for one case, while it gets rejected for the other. Therefore, it is necessary that you are concise and clear about your financial circumstances within your application.
Conclusion
Coursera's pricing model is comprehensive and suitable for learners of all classes. You just need to be interactive and clear about your learning needs while you are applying to a specific course. It helps you to get an idea about what kind of model will be favorable for your perusal. It seems that Coursera's pricing model is in accordance with its notion of making learning easier and more approachable for all.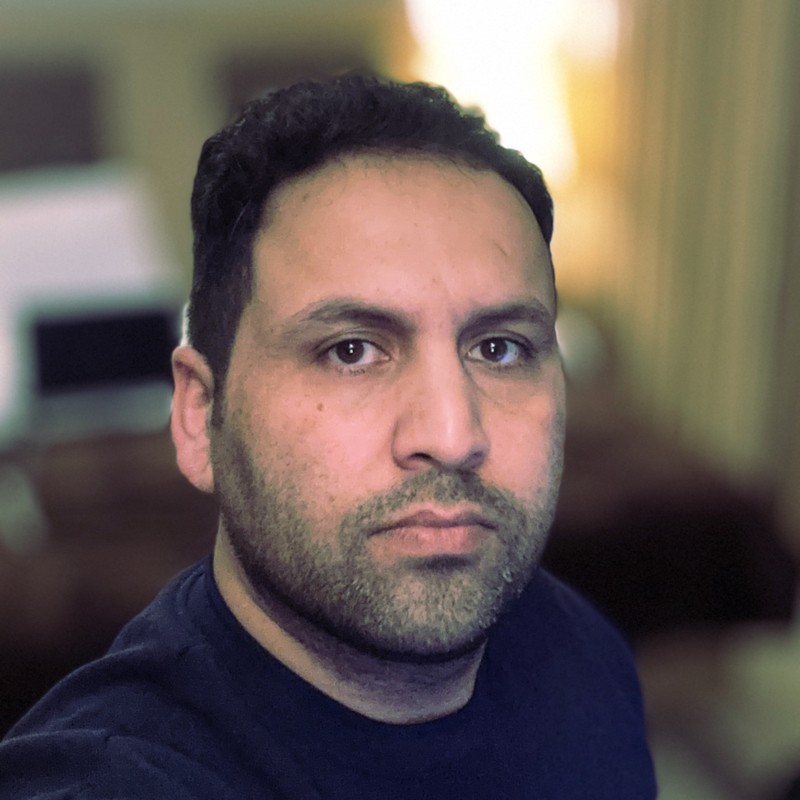 Ahmad Shah Adami an experienced educator and subject matter expert, has been teaching students online for 8+ years. With a passion for education, Ahmad Shah Adami is dedicated to helping students achieve their academic goals through engaging and interactive online classes. He usually shares the best online courses from top online course providers like Coursera, Udemy, and Skillshare.