Coursera For Students: Coursera believes in the absolute manifestation of learning and that's why Coursera for students is turning out to be a popular initiative.
Key Points

Coursera for Students is an annual initiative through which you can apply to access multiple courses for career growth and skill building.
Coursera for Students also provides a grand alternative in the form of Coursera for Campus through which students can get access to guided projects and skill-building strategies taught by efficient instructors.
Though the programs are initiated on an annual basis, you can apply and check your credibility anytime you want.
A student license is considered an essential accessible tool for students to access the latest skill-based courses.
If we put the term "Coursera for students" over here, many of you won't be able to guess the ventures which are introduced by Coursera over time to facilitate young learners. Coursera for students is a program absolutely meant for students when it comes to diversity in terms of courses and quality with respect to learning.
Also Read: The Definitive Guide to Coursera Fees in (2023)!
There's no denial in the fact that Coursera seems to preserve the true essence of learning by revolutionizing it with modern strategies. With the availability of a growing number of courses every year, Coursera has not just facilitated its learners through the vast amount of courses it offers, but there are various plans and offers exclusively meant for students of all ages. The purpose is to make E-learning easier and more professional.
Mechanism of Functionality
Coursera for Students is a time-specific initiative. In other words, there is a fixed time period during which you can apply for the program by listing your educational details and degree majors. If you are approved, then Coursera contacts you and grants you a student license through which you can learn courses of your choice. Every year applications come from worldwide. Usually, the time period of application submission is fall. Right under two days, you are contacted with the news of either your rejection or acceptance after which you can decide your next course of action. This program was recently closed, as it opened back in September 2022 but you can apply this year when it re-emerges. Meanwhile, you can always look for alternative initiatives on Coursera as it always has some alternative courses running side by side.
Benefits of Coursera for Students
When it's meant for students, then it means the courses are patterned in the very same order and in a much more interactive manner. Coursera for students brings vast skill-building courses on the front grounds so that the learners can take full advantage of the courses they come across and develop a strong portfolio resonating with their skills.
Coursera for Students might get a bit complex for you to interpret but is pretty much legit and worth it in the end. There are certain star features of this particular program that make it an absolute hero for the students.
Easier Access
Compared to regular access, when you register yourself as an authorized Coursera student through this initiative, you are already leading with the prime courses. The top priority of this initiative is the skill-building of young learners. So, you get to explore some of the newest and absolutely perfect skill-building courses for personal use. In fact, in past years, many students with no apparent skill ended up being fully skilled by the end of their journey. You explore a world of opportunities all with the help of your skills and this strengthens your identity too.
Convenience at Usage
When it is about a formal setting, you have to do a lot of arrangements to just be present at the learning site. Fortunately, Coursera doesn't put any of these conditions on you. The plus point is that here you can learn right from the convenience of your room. Students also get the same comfort of being there and learning as much as they want either via their desktops or through their mobile screens.
Diversity
The best thing about the Coursera for Students initiative is its diversity. There are a lot of options available to be considered. You just don't bind yourself to a particular outlook to adopt a multifaceted approach. If you are a writer who wants to explore the secrets of graphic design, you are free to do so by taking an exclusive course on graphic design. This way, your already existing skill set witnesses an addition of a new domain under your expertise. Through this problem and its associated courses, you are able to overview the Coursera platform and seek what interests you the most. This type of luxury doesn't come with your formal education where there is a rigid nature of the education and only fixed courses can be learned at a certain time.
Continuous Reinforcements
Practice makes an individual perfect. With a lot of assessments present in the course outline of a certain course, students can practice their weak points constantly. This also helps them to gain a particular strength over their weaknesses when they are given wide exposure and consistent feedback on their efforts. So every course comes with assessments that tend to strengthen your expertise.
Affordability
Coursera for Students is an initiative that is quite affordable for students as compared to individual course expenses. This is because as students, Coursera understands your financial constraints and inability to pay a lot for high-quality education. So, you are able to access some prime quality course content and courses with the help of this program. So, it's a good idea to register yourself within the program whenever it initiates, because this can give you some really effective career prospects as students at very affordable rates.
Applying for the program is quite simple. All you need is to provide your basic information including your full name, email address, educational institution, and your degree or major. Firstly you apply for the program. When the management verifies your credentials, then a specific student license is offered to you through which you can access the basic plan.
Quite often learners over Coursera intermix the two initiatives because of their same criteria. However, both of these programs are separate from one another though both target students. Coursera For Campus is much of a grand-level initiative. For this, the main body is your educational institution. Speaking in simpler terms, here you are not the one who applies for the course access, but the head of your educational institution applies to avail of the program. Once applied, when the status of the application is cleared, you can then contact your educational institutions to seek the student license and for squeezing further details.
Basic Elements of Coursera for Campus
As we have explained that you can take Coursera for Campus, a grand extension of Coursera for students. It is divided into multiple fragments. The major ones include:
Campus Basic Catalogue: It consists of a series of guided projects which are accessible to students right when they gain their student licenses after receiving a go from their educational institutions.
Guided Projects: These serve as the stars of Coursera for Campus. There are multiple courses on the job training, skill building, and action planning which are taught to students under the guidance of top-level instructors.
Cloud-Based Usage: Instead of downloading the entire program in the form of its software version, the students are able to learn directly through an actively working web browser where a cloud-based network introduces you to some of the best-guided projects to elevate your career.
Online Help Centers: There are multiple online moderators to facilitate the students and the faculty members of the educational institutions. Whenever it appears that there is a certain issue, you can instantly contact them.
The Downside of Coursera for Students
Though Coursera for Students is revolutionizing conventional education, there are certain reservations attached to it as well.
When more courses are introduced to students every single day, this leads them to explore every other course in their vicinity. So, rather than focusing on a single course, students often tend to take interest in multiple courses at the same time. Hence, it creates difficulty for students to focus individually on a single course as they intend to achieve more in a limited time.
There is always a motivating factor that improves the performance of the students. Usually, in a formal setting, students are graded side by side and sporadically their grades are listed which keeps them motivated to perform excellently. However, on Coursera, there's often a delay in reviews and by the end you are able to ace even with a little effort, so many students don't feel the need to move out of their comfort zones. As of now, Coursera is addressing this issue and adding more assessments while the criteria of completion are also getting rigid. So, the hope is that this problem among the students will be eliminated sooner than one can expect.
Frequently Asked Questions

Will I receive a completion certificate through Coursera for Students program or Coursera for Campus?
Yes, you will. However, you have to provide your verification identity alongside a passing grade in the course. You can obtain a passing grade by passing all of the assessments involved in the course outline.
Will my completion certificate through this program count as an effective document for a job?
Yes, as you have achieved the certificate after successful completion of your course and passing your assessments. So, it means you now hold the official document declaring you as the master of that skill. You can show this document during an interview to prove your eligibility.
Is my progress saved after the program gets over?
Yes, your precious progress is completely secure, and the overall details of the total number of courses in which you are enrolled. You can access them anytime after the program expires.
What should I do if I am not approved to enroll myself in the program?
Most of the time, it's due to a problem with your credentials. Correcting that can help you sort out the issue. You can even contact your educational institution and Coursera helpline in order to get an update about your situation.
Also Read: Accelerate Your Career with Coursera Certificates in (2023)!
Conclusion
Coursera for Students and Coursera for Campus both are distinctive facets of the same service. Coursera's ambition is to support the learners by aiding them in order to get their skills explored, so these programs serve as a precious gift to the student community. Furthermore, they also pave way for many students to open up the gateways to their learning and induce them to think of unconventional learning in association with conventional and discipline-based formal learning.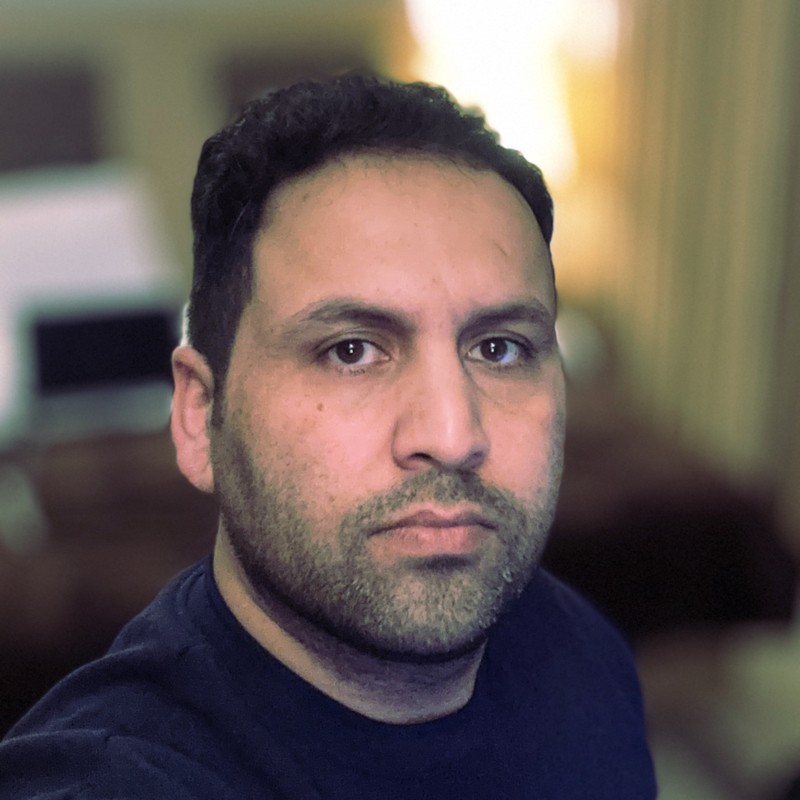 Ahmad Shah Adami an experienced educator and subject matter expert, has been teaching students online for 8+ years. With a passion for education, Ahmad Shah Adami is dedicated to helping students achieve their academic goals through engaging and interactive online classes. He usually shares the best online courses from top online course providers like Coursera, Udemy, and Skillshare.