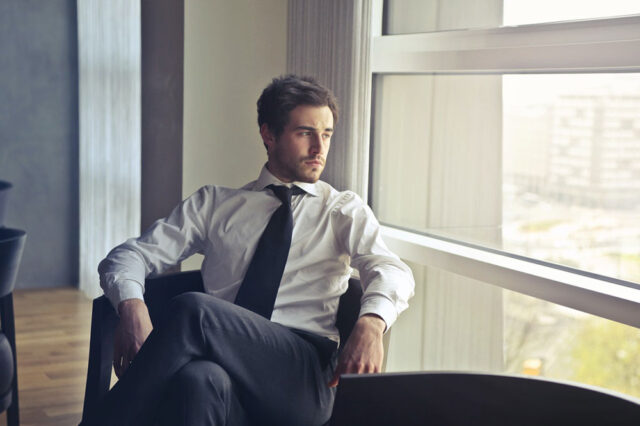 To be an entrepreneur is an ideal choice of many especially when the young minds want to prove their caliber in the complex business domain.
Key Points

Entrepreneurship without financial support is hard yet not impossible if the idea is unique.

Friends & family can assist a lot at the beginning of a venture with the help of their experiences and talent.

Crowdfunding and bank loans are also great ideas for young entrepreneurs to set up small-scale business ventures.

Incubation centers are also playing an important role in delivering great ideas to the finest investors, thus aiding the next entrepreneurial breed.
Why Entrepreneurship is the Ideal Career Choice?
Entrepreneurship is the ideal career choice in the world today. The reason behind its booming success is the comfort it grants to those who want to get out of the corporate routine. For those who have unique ideas in their mind, it gives them the expression to show their inner skills by making it profitable.
Also Read: "A Little Known Account Of The Dark Side Of Entrepreneurship in 2022"
Today, entrepreneurs are making a huge amount of money on the basis of their intelligent business vision and innovative character.
Many young minds prefer entrepreneurship over conventional careers. One reason behind this preference comes from their need for expressing themselves through their business management skills. Furthermore, a business of one's own gives one financial freedom which is necessary for the attainment of bigger goals.
First Stage of Entrepreneurship
As you have always read that the first stage of entrepreneurship is planning. It is the basic step where the idea takes its roots in the mind of the creators. It is this idea which then becomes the basis of many grand ventures.
However, you need to know that there is another step of entrepreneurship that exists even before the planning starts. It involves giving way to that entrepreneurial mindset which can, later on, support the whole entrepreneurial process.
Without a creative mentality, no one can ever come out of their comfort zone. It is this mindset which later on enables an entrepreneur to think of something peculiar. That unique element is formulated mainly by the interest of the individuals.
If you take a glimpse of the corporate sector, you will find millions working in the stiff routine where they are content enough to rely on the limited wage cycle. They have talent but no interest in stepping out of that comfort zone. This is why you can never expect grand ventures from such individuals because they lack that mentality to deliver society a taste of their skills.
Now come to the sons class of individuals. These individuals are very talented and want to get out of the corporate cycle but they lack the necessary capital and other resources which are needed for the accomplishment of a particular venture.
Most of the aspiring entrepreneurs who want to prove their strengths and play their part in the business game are hindered by just a simple thing. They are not financially stable which is why such ventures often stay at the back of their minds.
But what if there are some practical measures that can help you start a business venture of your own if you are a newbie? Well, there are some workable measures that can help you a lot in your quest of finding the truth of entrepreneurship by exploring the basics of a venture.
Here are the most effective tips which are highly preferred by many leading entrepreneurs and many have gained success due to the careful incorporation of these measures.
Always go for a unique idea.

Select your market wisely.

Create a workable business plan.

Apply for business loans or crowdfund your venture.

Take assistance from your family and friends.

Allow your venture to socially reach the doorsteps of your clients.

Enhance your communication power.

Limit the extra expenses in the beginning.

Work on your creative power.

 Go for a side job and save gradually for the initial few months.
Choosing a Unique Idea
Entrepreneurship is the only career where individual effort and potential can elevate the rank of a venture. This is why most business schools often advise young entrepreneurs to be unique with their ventures. If you are not financially strong, your idea is your sole refuge. It can earn you funds, capital, and applause.
If you have seen the mechanism of incubation centers for young talent, you will easily find that many of the unique ventures are quick to be added to the wish list of the capital firms. Many leading business agencies prefer to invest their capital in ventures which potentially benefit from the market perspective because they know that the clientele is in dire need of such solutions.
As an entrepreneur, it becomes highly essential for you to go for ventures which are highly benefitting. In the market, always focus on the lesser-known problems because these are the problems whose solutions are going to play a decisive role after some time. So, uniqueness should be the prime criteria for leading your venture in your desired direction.
Selection of Market through Careful Analysis
For a businessman, the market is the place to be. Keeping a view of the market trends is extremely important. The market is the place from where an entrepreneur gets the idea of people's preferences, their ideas, and opinions about various existing and already pre ailing problems.
This is why entrepreneurs need to be hyperactive when it comes to addressing a particular market. Young entrepreneurs have to take this decision very carefully. Due to their first exposure to the practical market, they have to take every step carefully. If you are planning to start a unique business venture, proceed to your idea in a way you think will be prosperous for you. The best way to identify the pattern of interest is directly from the lens of your customers.
Selecting a particular market will allow you to understand the issues present in that market by leaving space for innovation. Once your market is carefully chosen, your idea automatically takes up its roots holding on to the nature of the market in which you are planning to innovate.
A Workable Business Plan
The basic framework of any business venture is its business plan. A business plan is a random documentation that tells about the measures you have to adapt to complete your venture. Some entrepreneurs have very fine ideas to be incorporated in the business zone but when it comes to the development of a flexible as well as a dynamic business plan, they are a total failure.
Remember, your clients are going to observe and grade your business moves. If you are not intelligent to derive a workable plan of action, think of your venture as a failure. You can expect to succeed in the venture and grab both loan and applause only if there is a very unique idea that runs your entire business chain.
If your business plan is clear, precise, and discusses all the essential steps of progress with the addition of minor and major accomplishments, you are already creating an imprint on the minds of those who are going to analyze it. Remember! With a strong business idea and a solid business plan, you can create an aura of your own in the business world.
Go for Business Loans or Crowdfund
Banks are turning out to be very friendly supporters of local businesses. Many aspiring entrepreneurs, are acting as a messiah and granting several micro-level bank loans so that little ventures can stand in their finest form. As a young entrepreneur, you have to nourish your venture fully so that you are able to attract financial groups toward you.
One purpose of coming up with a unique venture is to get access to the latest financial services and get themselves built financially through the aid of banks and investment firms. Crowdfunding is also becoming popular due to the power of social media. As social media is promoting new talents all across the globe, therefore, crowdfunding through Kickstarter can be a refuge if your business is intended to begin on a small scale.
Assistance from Family & Friends
Family and friends can help you a lot if you are stepping out for the first time. Parents are always the backbone and strength which we need to win all kinds of battles. This can be another battle where the assistance and experience of your family come to use.
The years of experience gained by your parents can help you to sort out the most economic ways of setting up your venture. You can also take help from some of your closest friends in various areas of your venture by using their talent for the cause of your business in the beginning. This helps you to minimize an extra ounce of a burden on your shoulders and keeps the overall expenditure minimal for a few initial weeks.
Many entrepreneurs have taken help from their talented friends to set themselves strong in the business world and after some time, they have paid them back for their favors once they settled really well in the alien field.
Social Promotion
Social media undoubtedly plays a powerful role in the promotion of local businesses. At the beginning of a venture, the roots are not as strong as expected. In such circumstances, a social media promotion can work like magic. This helps the users to find out the new business in town and direct their interest toward it.
In fact, many new businesses have prospered due to the social recognition which they received on the most widely used platforms. Many entrepreneurs are showing special interest in social media marketing because they believe that social media users are emerging as the most renowned group of audience. Another benefit of using social media power for promotion is that it is quite cheaper as compared to traditional marketing strategies and is globally accessible.
Enhancing Communication Power
Communication skills play an important role when you are a part of the professional world. For young entrepreneurs, it is very important to enhance this power because, with the help of their exceptional communication skills, they can easily win the world. You might have seen interviews of the leading entrepreneurs who are contributing to the progress of the world, their confidence is shaking the capitalist walls.
Many of the young entrepreneurs are highly fond of the confidence level of their seniors because they know that this confidence has helped them a lot throughout their venture. Your communication skills can persuade many organizations and heads to assist you in your venture. So, start building up your communication level right from scratch.
Limiting Extra Expenses
When you are beginning your venture, a number of difficulties pave your way. You have to combat them on the basis of your financial strength. Now, come to the agenda of financial strength. At the beginning of your financial journey, you have to look for a number of reasons which can benefit your venture.
Initially, the best thing to do is to cut down your expenses for the sake of the venture. You can save by cutting on your daily living expenses. Make a list of your most immediate needs. Don't go for needs that are unnecessary. You have to quit the luxurious life in the beginning because you know that to gain something, you need to lose something too. Let it be your lavish lifestyle in this case.
Improving Your Creative Power
Creativity is the foundation of innovation. Entrepreneurs have to realize that their creativity can do wonders. For entrepreneurs who are facing the creativity block, the best time to correct themselves and train them according to the demands of the market is when they are stepping into the entrepreneurial world.
Your creativity can equally attract the clients as well as the helping hands to turn toward your venture. The significance of any business venture is revealed by the level of creativity and peculiarity it offers while providing the solution to a problem.
Go for a Side Job
A side job is something that I perceive becomes compulsory for every aspiring entrepreneur. It not only bags your experience but also helps you to earn more money and save for your own venture.
This is the latest methodology adopted by entrepreneurs these days. A lot of entrepreneurs who are making waves in the business town today are the ones who once remained a part of some other business as an employer. They learned the tactics of dealing in the business field and then with the help of their savings proceeded with their own venture.
Conclusion
Becoming an entrepreneur is not easy because challenges are immense and competition is unbearable for many. In such conditions, if you are planning to give your venture a name, you are rightly moving forward in the right direction. It's not difficult to be an entrepreneur with low or zero financial backup. However, this way things get a bit harder for you. The prime factor which contributes to the success of a venture is the vision which leads to accomplishment.